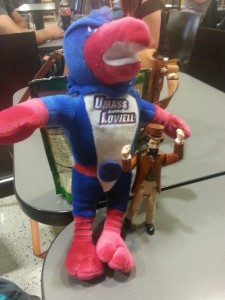 It didn't really hit me until I stepped foot in the London airport that I was actually in London. ENGLAND. I am finally here. After over a year and half of waiting for this trip, I am sitting in my new room, waiting for the other girls to contact my roommate and I to go out. I am running on approximately 3 hours of sleep and I desperately need a shower (TMI) but I am ready to take on London.
We had a taxi pick us up from the airport. Our taxi driver was Hungarian, so it was interesting to hear his perspective on England. I asked him the best place to find Top Gear merchandise for my obsessed brother, and he noted some interesting places to visit. I had to close my eyes when he drove close to big trucks; we were already on the wrong side of the road! His steering wheel was also on the U.S. passenger side of the car which totally threw me off.
Chelsea and I are finally settled into our host family's house. It already feels like a home. I think we are going on the London Eye tonight. I have no idea what to expect for our first day, but I think that's one of the best parts of this trip. I have no idea what is in store for me in the next three weeks. I have always been the person who plans things at least 5 months in advance. We do have a pretty busy schedule, but I have no prior experience of these places. All I know about them I have seen in movies or read about in books. Now it is my turn to explore England. Luckily, I have a great group to explore with and Rowdy and Charlie Dickens to keep me company.
Cheerio!
-Maddie