My Trip to Italy Part 2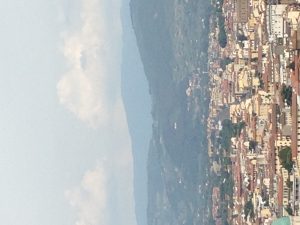 Here we have an amazing high in the sky view of the Florence limits from the top of the Museo de Duomo in Florence! I still wish I had climbed up Giotto's Bell Tower, right next door; if only the line had not been that long!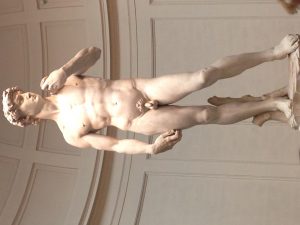 Here, we have the original Statue of David inside of the Galleria d'Accademia. I am absolutely thrilled to have gotten to see this beautiful sculpture in person! In Florence.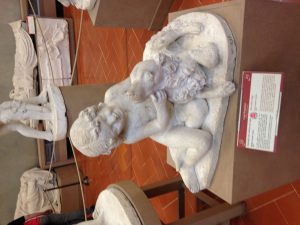 To the side of the Statue of David, we enter a room with other, smaller sculptures. They were all beautiful, even if many of them were damaged beyond belief. This sculpture was my favorite though, and made me miss my dog more than ever. Inside of the Galleria d'Accademia in Florence.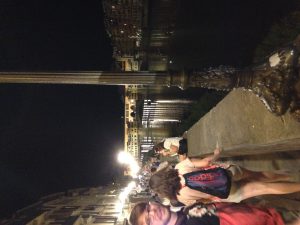 Here I am, with Matt and Jaime walking alongside the river Arno, on our way to the other side of the river! In the distance we see Ponte Vecchio, the path which we take to get across! In Florence.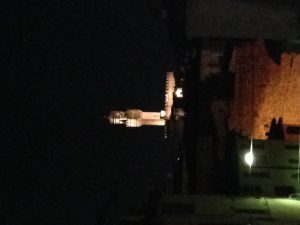 This is a nighttime view of Palazzo Vecchio from Piazzale Michelangelo, on the other side of the Arno. In Florence.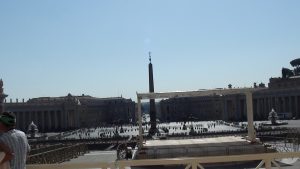 This is a view of the center of the Vatican City from St. Peter's Basilica. Exploring the inside, as well as climbing the very top of the church was a very rewarding experience! I will definitely be visiting the Vatican again in the near future! In Rome.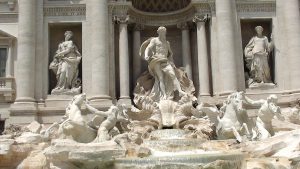 The Trevi Fountain was an amazing monument to visit! It was so hot out, I just wanted to jump in the water and bathe myself! Still a very nice place for pictures! My wish was to have an exciting remainder of the trip, which I very well did! In Rome.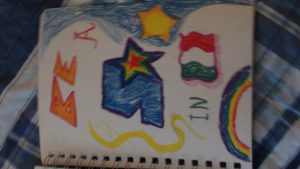 Any tourist in Italy is automatically a star! On the train from Venice to Rome.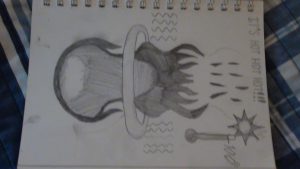 Not enough emphasis was put on how boiling hot it was throughout the whole 3 weeks that we were in Italy! Beautiful skies, but very hot weather. This drawing was done in Florence.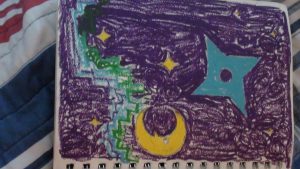 I love ninja stars, stars, auroras, and the moon. This drawing was also done on the train from Venice to Rome.