My trip to Italy Part 1, by Freddie Higgins
While I learned a lot about painting, architecture, and countless other forms of art while here in Italy, I also learned a lot about how beautiful the photo shoots are! Here are some photos I took.
This picture places emphasis on the fact that the roads, people, and everything level to these are, technically underground, as we see trees and railings above us. In addition, the view by itself is quite lovely. In Rome, just a ways away from the Colosseum.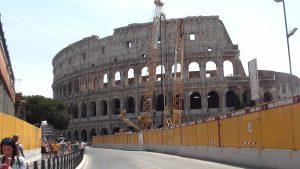 The Colosseum is a well-known ancient structure of architecture, and from this distance, we get a pretty amazing view of the light hitting the inside of the walls. The negative space around the Colosseum is much brighter in contrast to the structure itself. In Rome.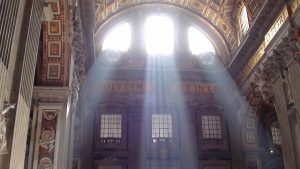 This is quite a beautiful place to look at. St. Peter's Basilica, in the Vatican City, makes one feel right at home with the constant sunlight peeking through the windows, as if God Himself is embracing His love and safety for us. This on its own make this basilica a very holy place.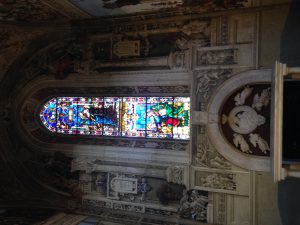 Church altars are always a beauty to stare at. This is the primary altar in Santa Maria Novella Basilica, in Florence. The light in the middle of the photo shows a symmetry of value between the window and the walls, and how genuine the events of Christ are to Christianity.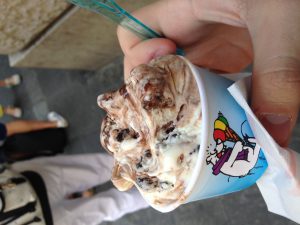 Every day in Italy is a great day to grab some Gelato, given that every day it was roughly 40 degrees C! At a gelato shop in Florence.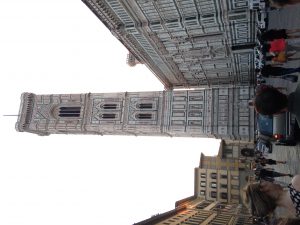 Bright view of Giotto's Bell Tower, just to the side of the legendary Duomo. Here, we see an asymmetrical balance of high value and low value with the bright sky. In Florence.