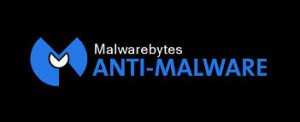 In addition to standard anti-virus protection with software such as McAfee AntiVirus and Windows Defender, the MalwareBytes product serves as a complement to the antivirus software on your computer.  It works together with your antivirus software to provide more robust protection. MalwareBytes is an anti-malware program that protects your system from infections on your computer that antivirus software can't.  Malware can get installed onto your computer from visiting infected websites, opening up malicious emails and other methods.
Since 2009, UMass Lowell has been using the 'Premium' version of MalwareBytes.  The license associated with this software expires in early September.  At this point, individual licenses will no longer be distributed.
To avoid an interruption in malware protection on Windows based systems, the Information Technology department will be pushing out a new version of MalwareBytes, known as MalwareBytes Anti-Malware for Business.  This deployment will be happening via the DELL KACE software installation service and will require no intervention on your part.
This installation will not occur on your windows computer if it is not 'joined to the Active Directory domain'.  If you login to your computer by using your uml.edu credentials, your system is 'on the domain' and will be automatically updated.  If your computer does not fit into this category, please contact the IT Service Desk at x44357 in order to have the DELL KACE agent installed onto your computer, therefore allowing you to receive the latest version.  Please note that this version CANNOT be used on personally owned systems.
After mid September, please contact the IT Service Desk at x44357 should your current version of Malwarebytes issue warnings such as 'License has expired'.