Another successful day in Italy is now in the books. We were given a bus tour out of Florence and then into Chianti in the heart of Tuscany. We got to stop at a street market where vendors were selling clothes, food, and other goods. I was able to buy a pair of sandals that complimented that days outfit perfectly!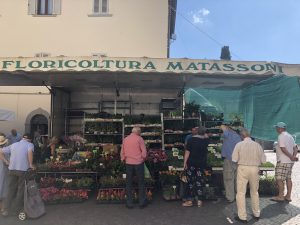 We then got back on the bus and were taken to lunch. We were brought onto the back terrace of the restaurant and my jaw hit the floor. The view we had was unlike anything i had seen before. All you could see where rolling hills and valleys, villas and vineyards everywhere. I took so many pictures but none of them can do the view justice. Lunch consisted of a meat platter followed by pici bolognese that was to die for and finished off with a raspberry panna cotta. It was a tough scene to have to leave, but leaving it meant we were one step closer to the vineyard tour and wine tasting.
After lunch we got back on the bus and were taken to the vineyard. The woman giving us our tour and tasting was very kind and showed us what goes into making each bottle of wine. We got to see all of the different pieces of equipment they would use and then got to try some of the wines. It's incredible, the process they have to go through to make wine. I never really think about the steps that need to be taken to produce these products. Nine times out of ten they're usually more complex than we think.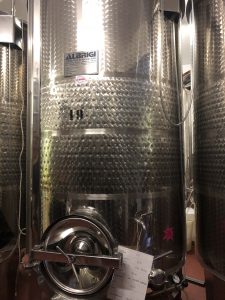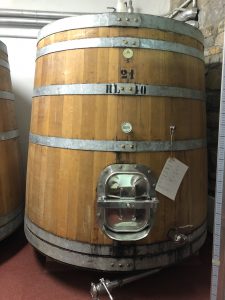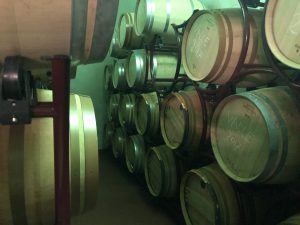 The first wine we got to try was a white wine, followed by four reds that slowly went up in strength in terms of taste. Each one was smooth and so delicious. Just about each one of us left with a bottle of wine to bring home to our families and friends in hopes of making them even more jealous of this trip we're on.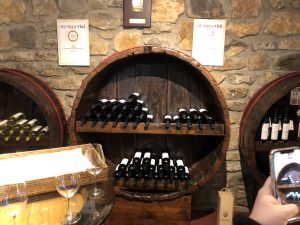 # of dogs seen today: 59 + 2 ferrets being walked on leashes so I'm counting the two of them as one dog, making the total 60