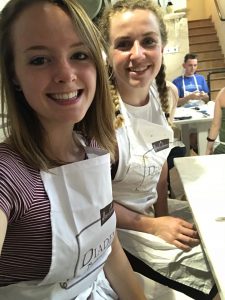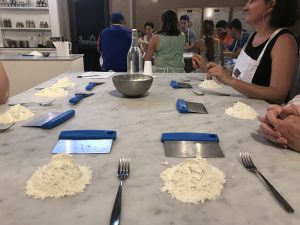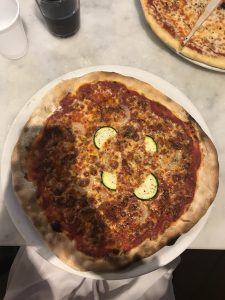 Simple food, simple life.
Today we made pizza and gelato in a cooking class and I must say, I did a pretty good job making my pizza. By myself. Well, mostly. I might have had a little help from the Italian teacher as well as Regina who turns out to be a dough making professional. Surprisingly, it was pretty easy to make everything and it did not take super long. In addition, it was better than most pizzas I've had back at home.
We were given a small recipe book too so who knows, maybe I'll actually try to cook for myself more often! Thanks for the motivation to live healthier, more adventurously and to take on new challenges, Florence!