On Wednesday, April 4, DifferenceMaker held its 11th Annual 2023 Preliminary Pitch-Off at O'Leary Library on South Campus. This year, 19 student teams got the opportunity to pitch their creative, innovative ideas to a panel of guest judges. Overall, 24 judges were a part of this event. At the end of the event, ten finalist student teams were announced and will be competing on April 13 at the 10th Annual DifferenceMaker Idea Challenge for a chance to win a portion of $50,000.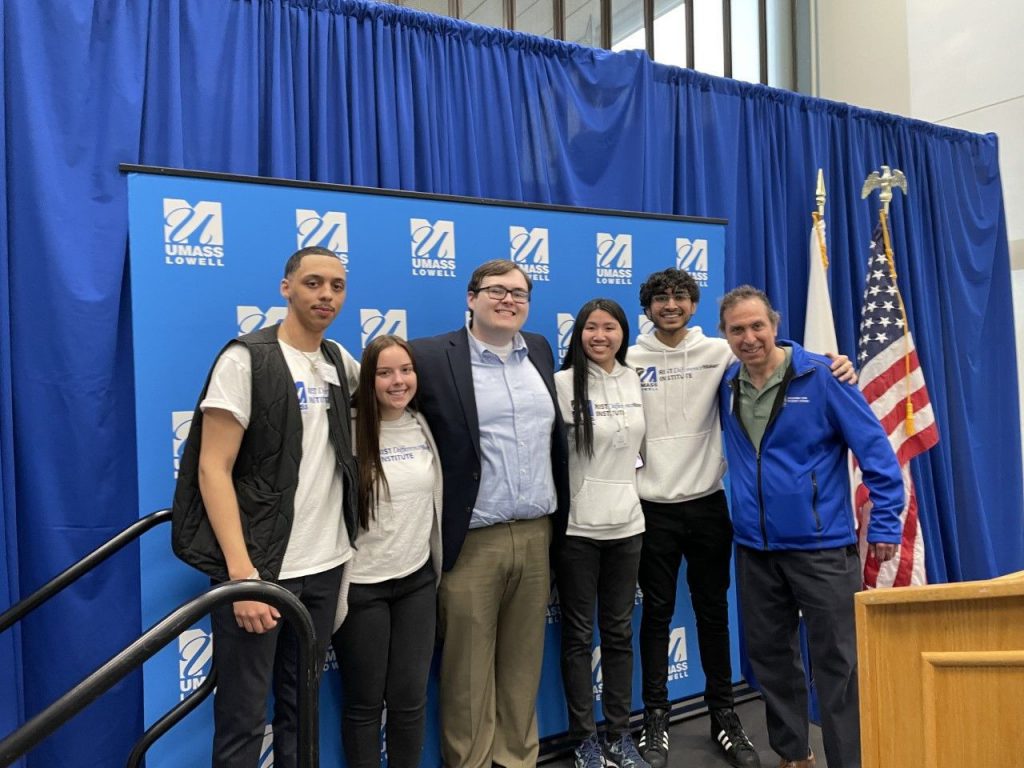 Congratulations to the ten finalist teams!
App Track: An app that allows users to be able to quickly and simply tailor job applications to employers and increase their chances of getting an interview.
Catnap: A device that senses when toddlers are about to have a nocturnal asthma attack using their oxygen saturation and alerts their parents so they can properly administer the child's medication.
CryptoPigeon: Allows for a dependable messaging app that is not controlled by any one single entity, corporate or government, providing a messaging app that is free from third-party surveillance.
Innovation: Kits that teach about inventions from all over the world throughout history, and they teach about how the inventions work, STEM concepts, and the inventors themselves.
NeuroLyze: Working to make sports a safer environment through the monitoring and analysis of potential concussions.
Quick Release Window Bars: A patented mechanical solution for mitigating fire hazards commonly found in homes in some developing countries.
Rent Scoop: A crowdsourcing and open rental data platform. Removing the obscurity around the cost of rent, utilities, and the condition of leases allows for a fairer market for tenants and landlords.
Shared Vision/Vision House: An educational nonprofit that will bridge the gap between film industry professionals and individuals interested in film careers.
Smart Azan: An app created to help Muslims listen to the call of prayer on their Google Home speakers or phone. They can also play the recitation of the Holy Quran as well.
Solar Sails: A drone that is powered using solar energy to be used by government agencies and has a theoretical infinite flight endurance.
Lastly, we would like to thank Chancellor Chen for kicking-off the event and Joe Hartman, Provost & Vice Chancellor for Academic & Student Affairs, for announcing the ten winners.
Don't forget to stop by the 2022 $50k Idea Challenge on April 13th from 5:00 to 8:30 p.m. in University Crossing, Moloney Hall, Room 260 to see the finalist student teams pitch their ideas! Also, vote for your favorite team(s) with our DifferenceMaker Dollars at the event. The team that had the most DifferenceMaker Dollars would be awarded the $500 Fan Favorite Award.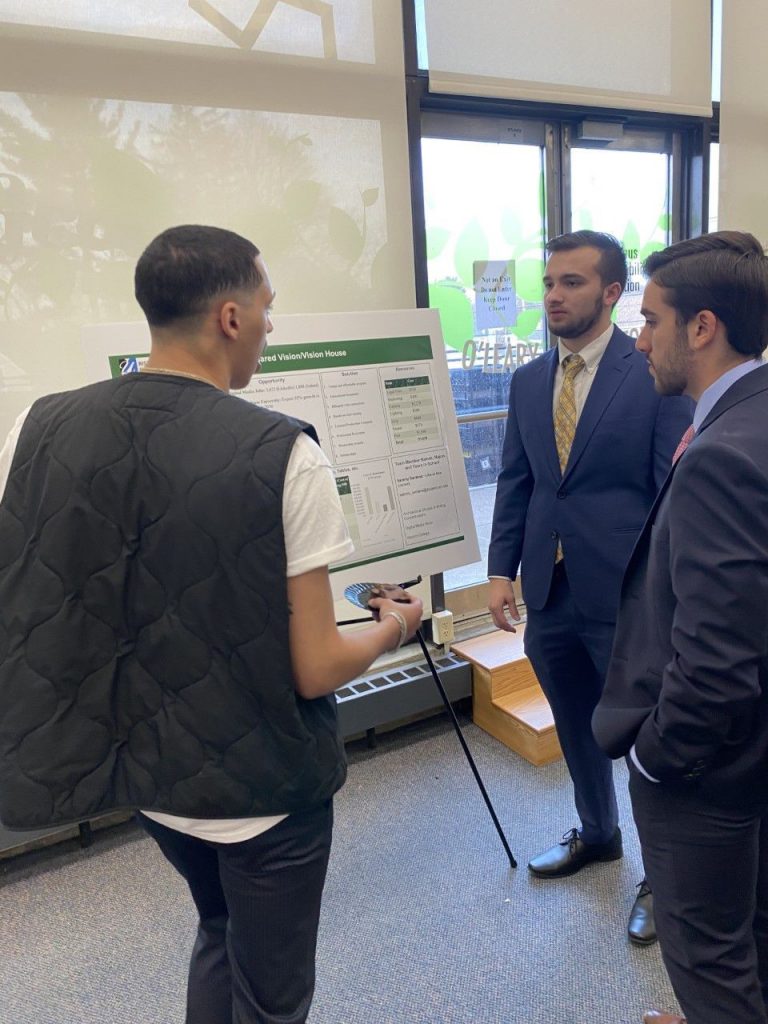 Register for the Idea Challenge: https://www.uml.edu/DifferenceMaker/Forms/DifferenceMaker-Event-Registration.aspx