On Monday, February 27, 2022, DifferenceMaker held the second workshop series session to prepare students for the $50,000 Idea Challenge this semester. The topic addressed was assessing opportunities and value proposition.
To start off the event, Rist DifferenceMaker Fellow David Vatalaro opened by providing a brief recap of what occurred during the first workshop session, which highlighted identifying problems. Then, he introduced the guest presenters for the night, which were Professor Yuho Kim, Zuckerberg College of Health Sciences, and Professor Neil Shortland, College of Fine Arts, Humanities, and Social Sciences.
After the introduction, Professor Yuho Kim mentioned that while our ideas seem incredibly valuable to us, it may not be the case for potential customers and buyers. He provided an example of pickle toothpaste, which is unique to him. However, at the end of the day, no one ends up purchasing it. Assessing opportunities is important because it allows you to see if it is worthwhile creating the product before it is too late. If there are no willing buyers, the product does not fill a customer's need or add enough value. Therefore, market research is imperative.
Then, students were given time to write down their opportunities on the "target market opportunity" and "competition opportunity" worksheets. Students presented their work to the audience, receiving feedback from the presenters.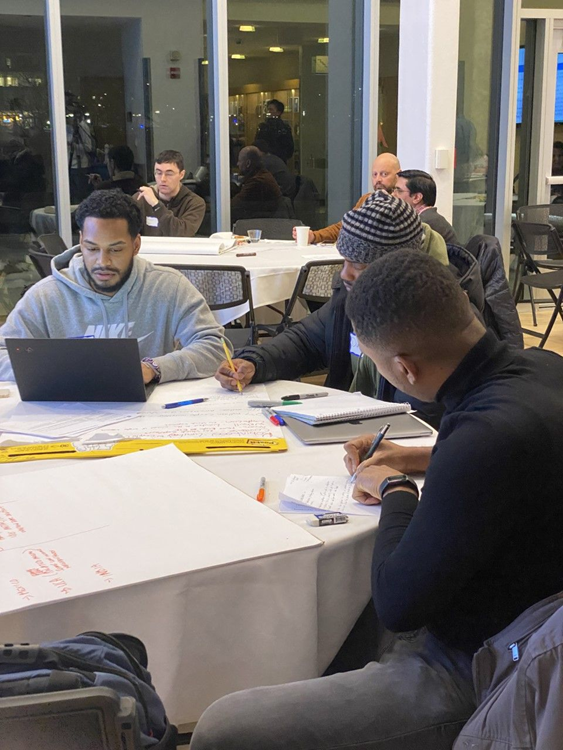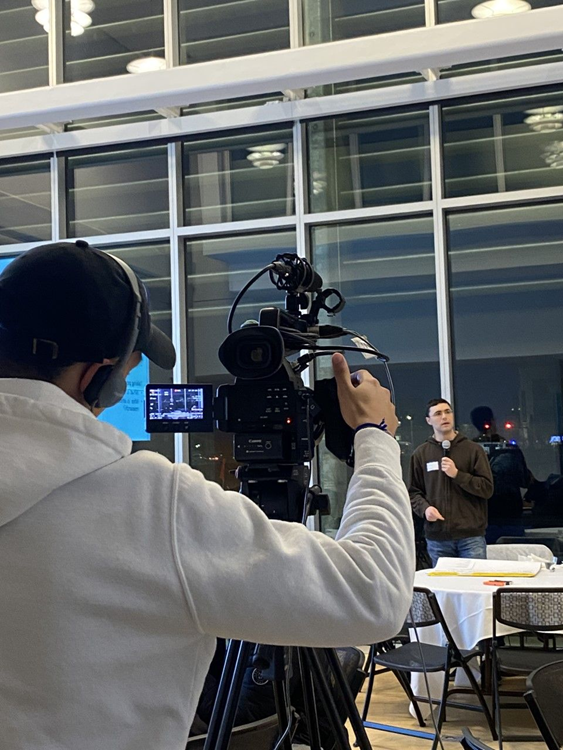 Then, Professor Shortland presented the importance of value propositions. A value proposition demonstrates how a potential solution provides more value than what competitors are currently offering. Students broke out into groups again to work on their value propositions on poster boards, then were given the chance to share their ideas with the audience.
Thank you to everyone that joined DifferenceMaker for Workshop 2!
Questions? Email us at DifferenceMaker@uml.edu.