On March 5, the Rist DifferenceMaker Institute and the UMass Lowell Innovation Hub held their first 2020 DifferenceMaker High School Idea Challenge! Students from Westford Academy DECA and Nashoba Regional High School came to UMass Lowell Innovation Hub to pitch their ideas that solve problems.
The event started at 9am with a welcome and introductions from Tom O' Donnell, Senior Director of Innovation Initiatives, and Holly Butler, Entrepreneurial Initiatives Project Director of DifferenceMaker.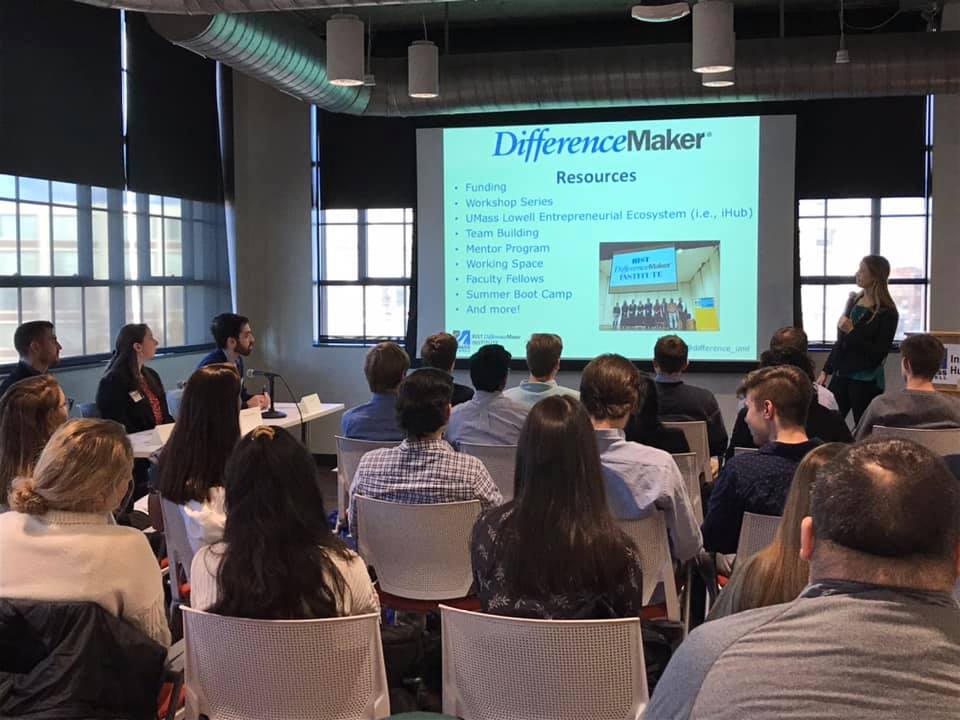 Shortly after, 10 student teams pitched their projects. They pitched the problems, opportunities, and solutions that their project could solve. Each team was given time for a three-minute pitch, along with a Q&A session by the guest judges and the members in the audience.
Our guest judges for the High School Idea Challenge were: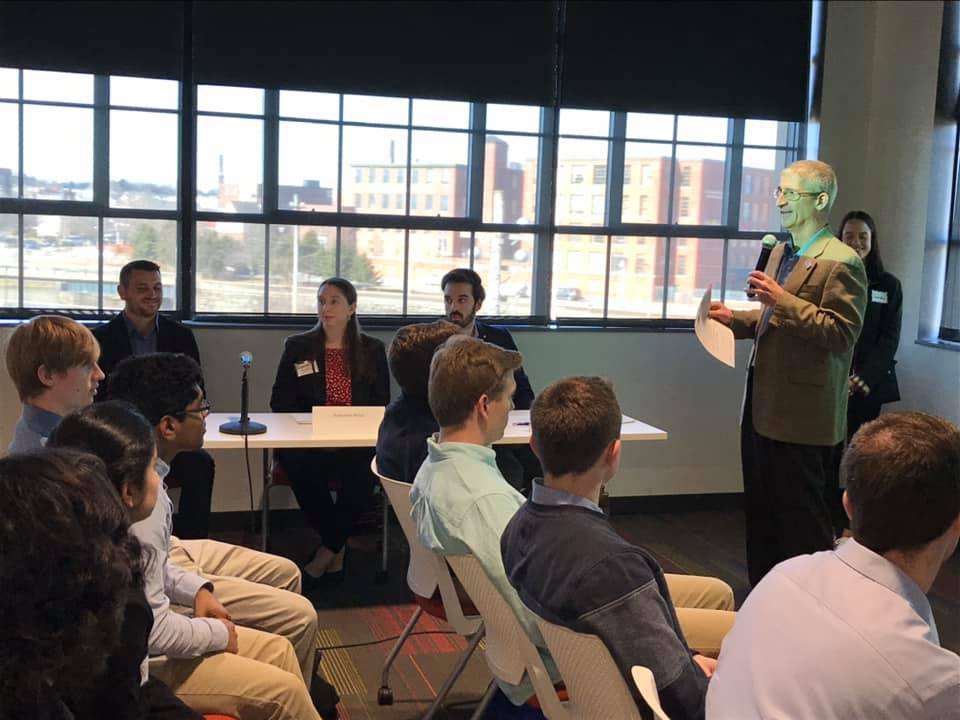 After the team pitches, the judges stepped out to deliberate the winners of the Idea Challenge. While they deliberated, students were given the opportunity to network with students from the other school and learn more about what the UMass Lowell Innovation Hub offers.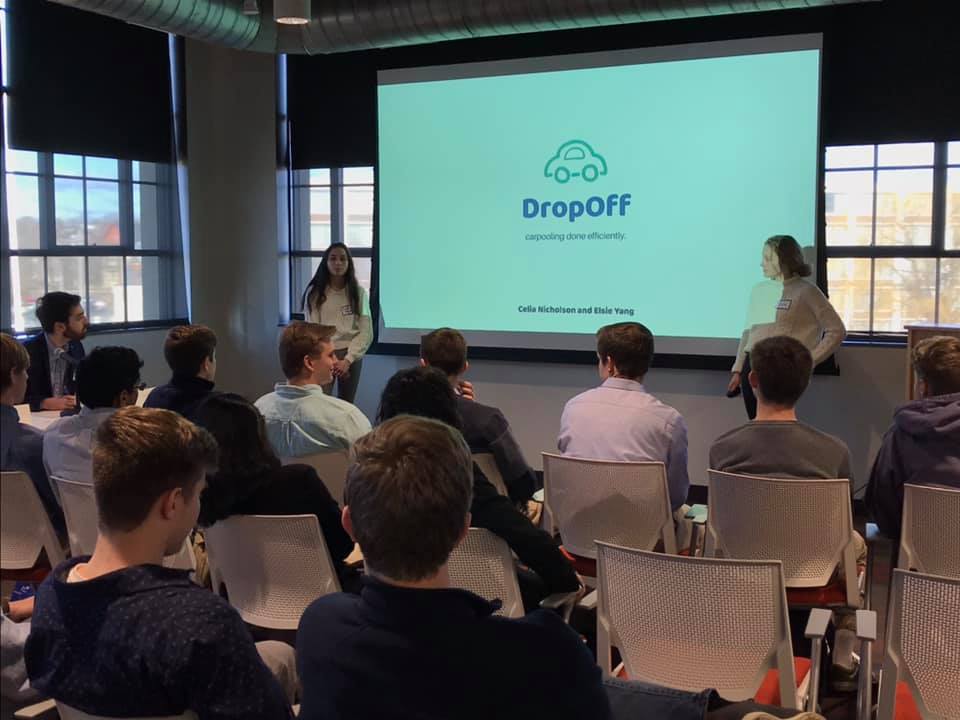 Congratulations to all teams that won! Each team received a UMass Lowell Riverhawk Shop gift card:
1st place: $100 – The QuikLock: Adam Batchelder, Justin Carlyle, and Zach Lawrence
2nd place: $75 – Drop Off: Elsie Yang and Celia Nicholson
3rd place: $50 – SafeGuard: Amy Doran and Allie Carrara
4th place: $25 – Instatutor: Nick Cerioni and Will McPhail
Thank you to the UMass Lowell Innovation Hub, Westford Academy, and Nashoba Regional High School for collaborating with DifferenceMaker for this event! We hope that the high school students learned more about entrepreneurship and hopefully join us with DifferenceMaker in the future!