On Monday, February 24th, DifferenceMaker held its third workshop series session! This is a four-part series designed to help student teams gain knowledge to help them move their project forward for the Rist $50,000 Idea Challenge. The theme of this evening was developing business models.
The evening started off with dinner, refreshments, and networking. Shortly after, Holly Butler, Entrepreneurial Initiatives Project Director, gave an introduction and reminders for important deadlines. She then introduced our two guest speakers for the evening: Professor Tom O'Donnell, UMass Lowell Innovation Hub, and Professor Hunter Mack, Francis College of Engineering.
After the introductions, Professor Tom O'Donnell presented about the importance of a structured business model. A business model contains many factors – factors such as customer relationships, value propositions, revenue streams, and more. All these factors combined will equal a structured business model, which organizes all these factors in one and helps teams illustrate their potential trade-offs.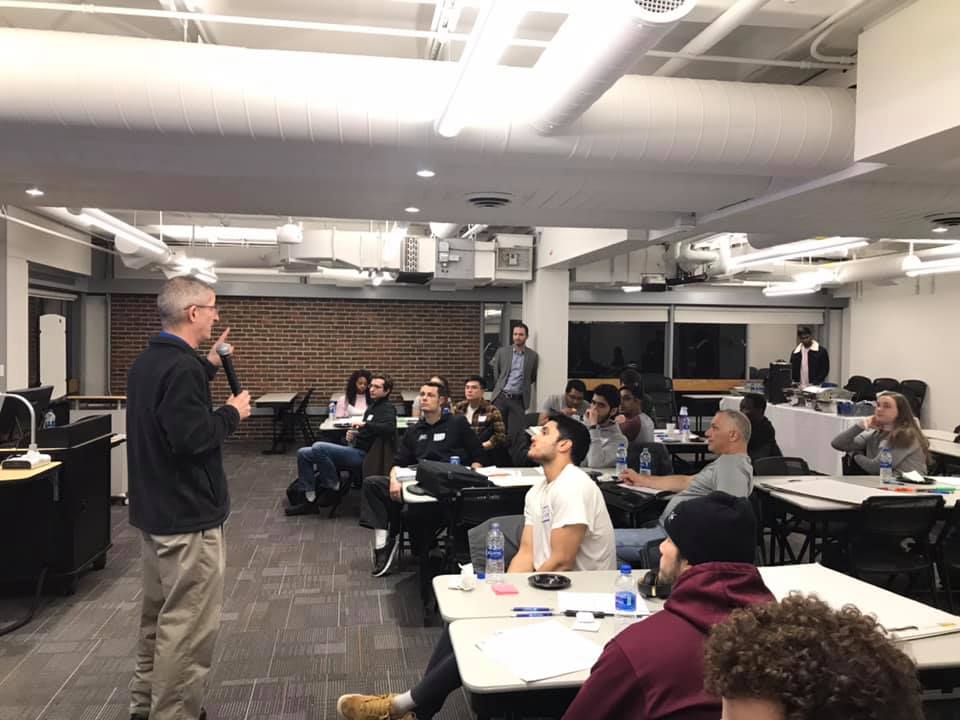 Students broke into their teams to further develop their project and business models. Faculty fellows and guest speakers David Vatalaro, Hunter Mack, and Tom O'Donnell walked around and gave each team feedback and advice to make their business model well rounded.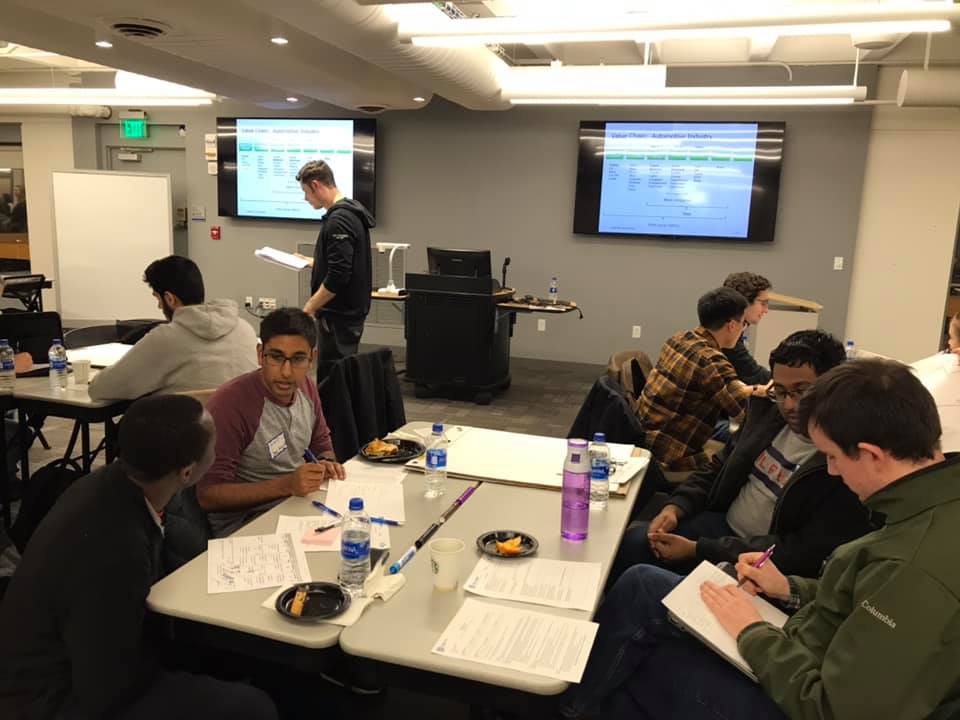 We would like to thank everyone that attended the third workshop series session! Another huge thank you to our guest speakers who led the session! We look forward to seeing you at our last session:
Workshop Series 4: Delivering Your Rocket Pitch, February 27
Dinner is served at each workshop, so please come hungry! Don't forget to also keep working hard to prepare for the $50,000 Idea Challenge!