On September 25, at the Saab Center, Perry Atrium, we held our annual semester Kick-Off event! Over 60 participants came to network, ask questions, and learn more about DifferenceMaker and the college-based competitions. The night started off with food, fun, and networking.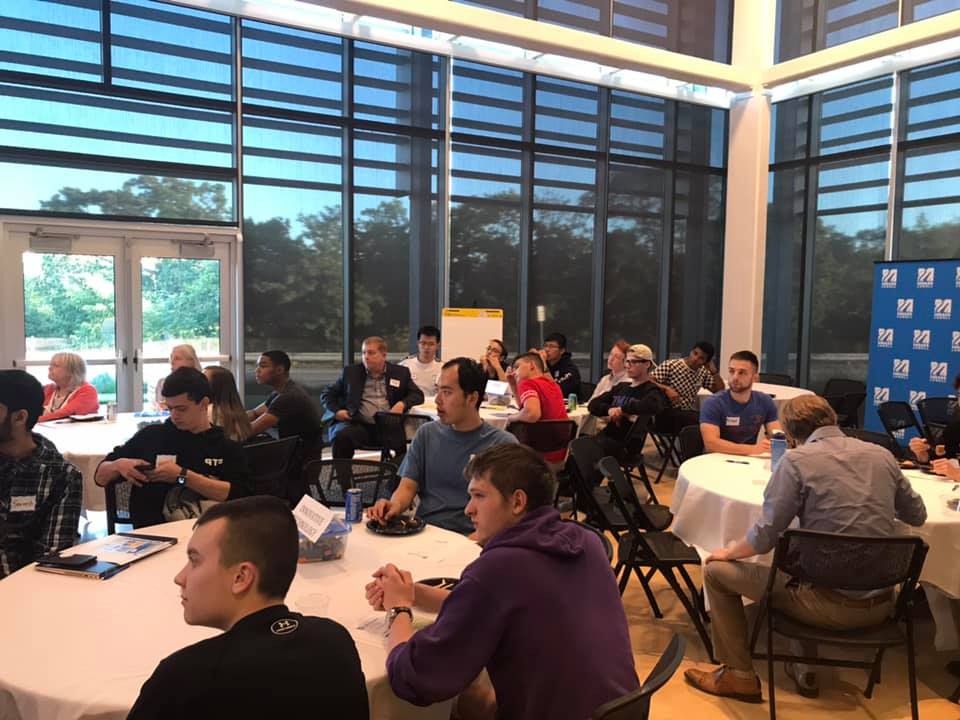 During the event, our two college-based competitions were kicked-off. The Digital Federal Credit Union/Manning School of Business Innovation Contest was announced by Thomaz de Moura, the Innovations Director at DCU. Jim Regan '88, Manning School of Business and President and CEO of DCU stopped by to say hello. Dean Richtermeyer, Manning School of Business also came to show her support for the event and competition.
The Francis College of Engineering Prototyping Competition was announced by Professor Hunter Mack; a faculty member in the Francis College of Engineering and a DifferenceMaker Faculty Fellow. Provost Joe Hartman, former Dean of the Francis College of Engineering also stopped by to support the event.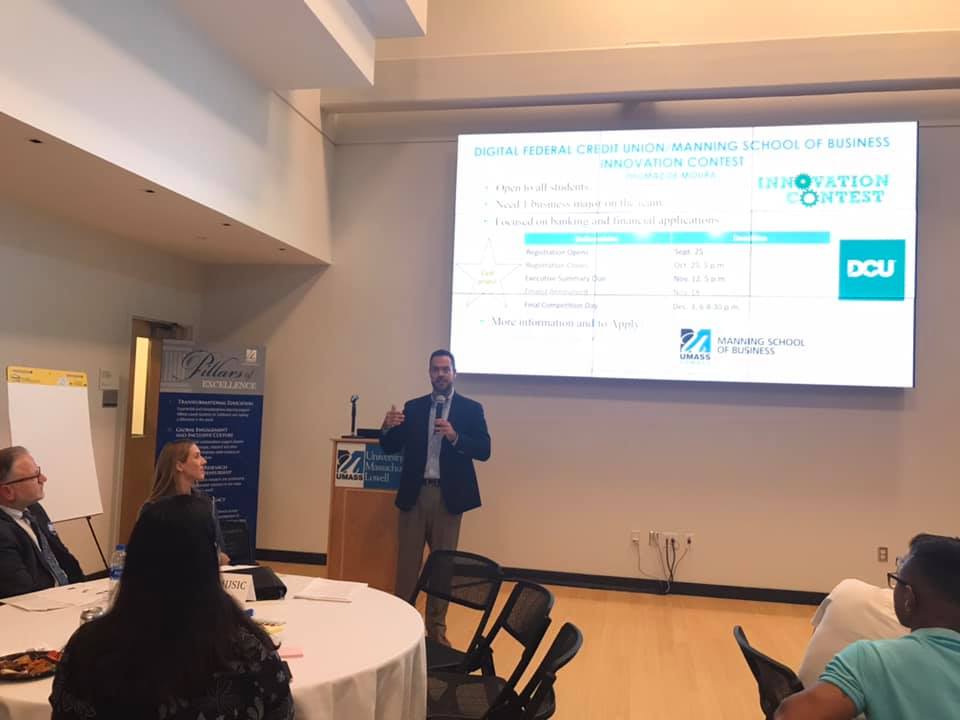 The Kick-Off event ended with an exciting and interactive ideation activity. To start, each student team had to define a problem they were passionate about solving. Once that was completed, they developed a variety of solutions to solve that specific problem. Then, they chose the best solution and built it using Legos.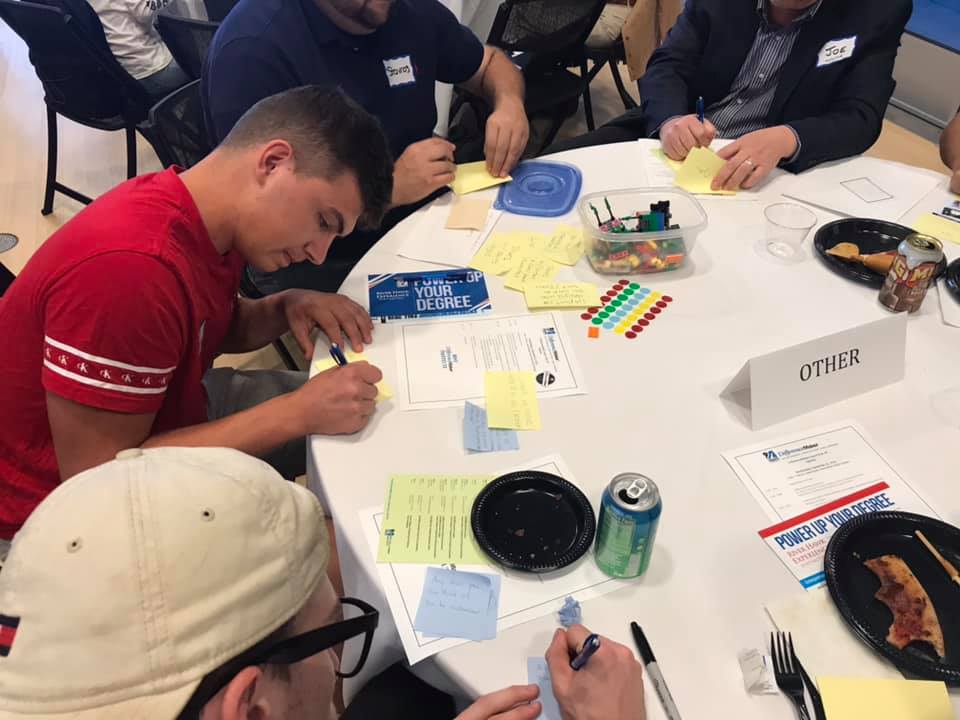 Each team pitched their problems and solutions to the audience and showcased their Lego prototypes. Once everyone pitched their ideas, there were closing remarks and more networking to end the evening.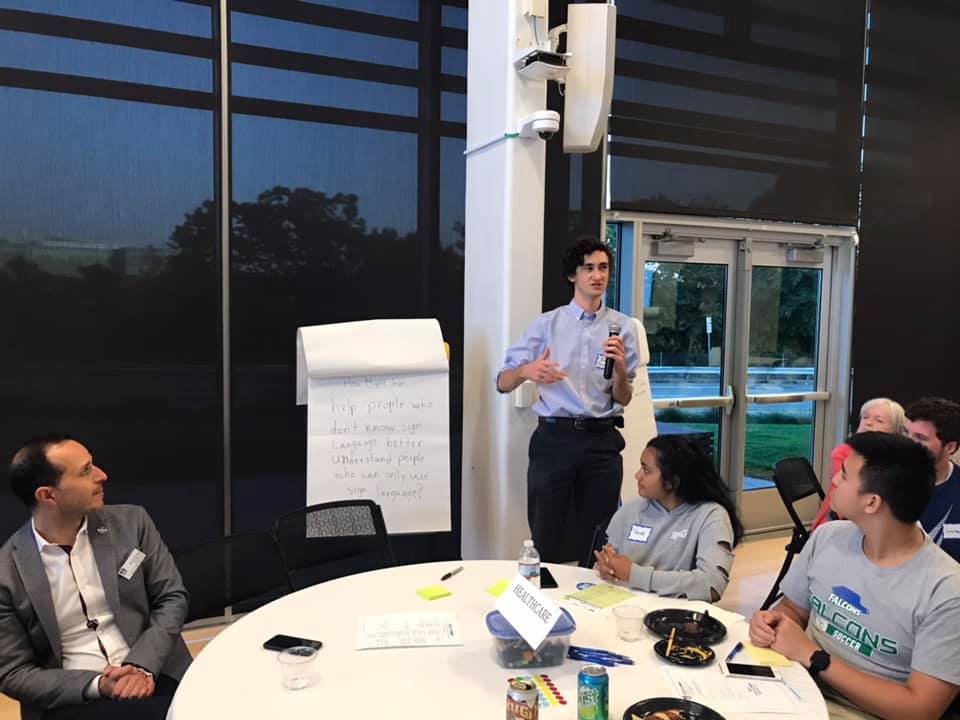 Thank you to everyone that attended this event! A very special thank you to all of our sponsors that support The Rist DifferenceMaker Institute and our College-based Competitions.
We hope to see all students enter a college-based competition to win funding to move their ideas forward. To apply and learn more, click here. The application deadline is Oct. 25th.
Questions? DifferenceMaker@uml.edu