On February 26th, we hosted our third workshop in our workshop series. The topic for this workshop was developing business models. Over 30 students showed up, eager to participate in the event, and there was even a delicious turkey dinner!
The speakers for this workshop were faculty fellows Tom O'Donnell and Hunter Mack. They each worked off of each other and made a great presentation on the ways to develop a business model, with interesting videos and step by step processes.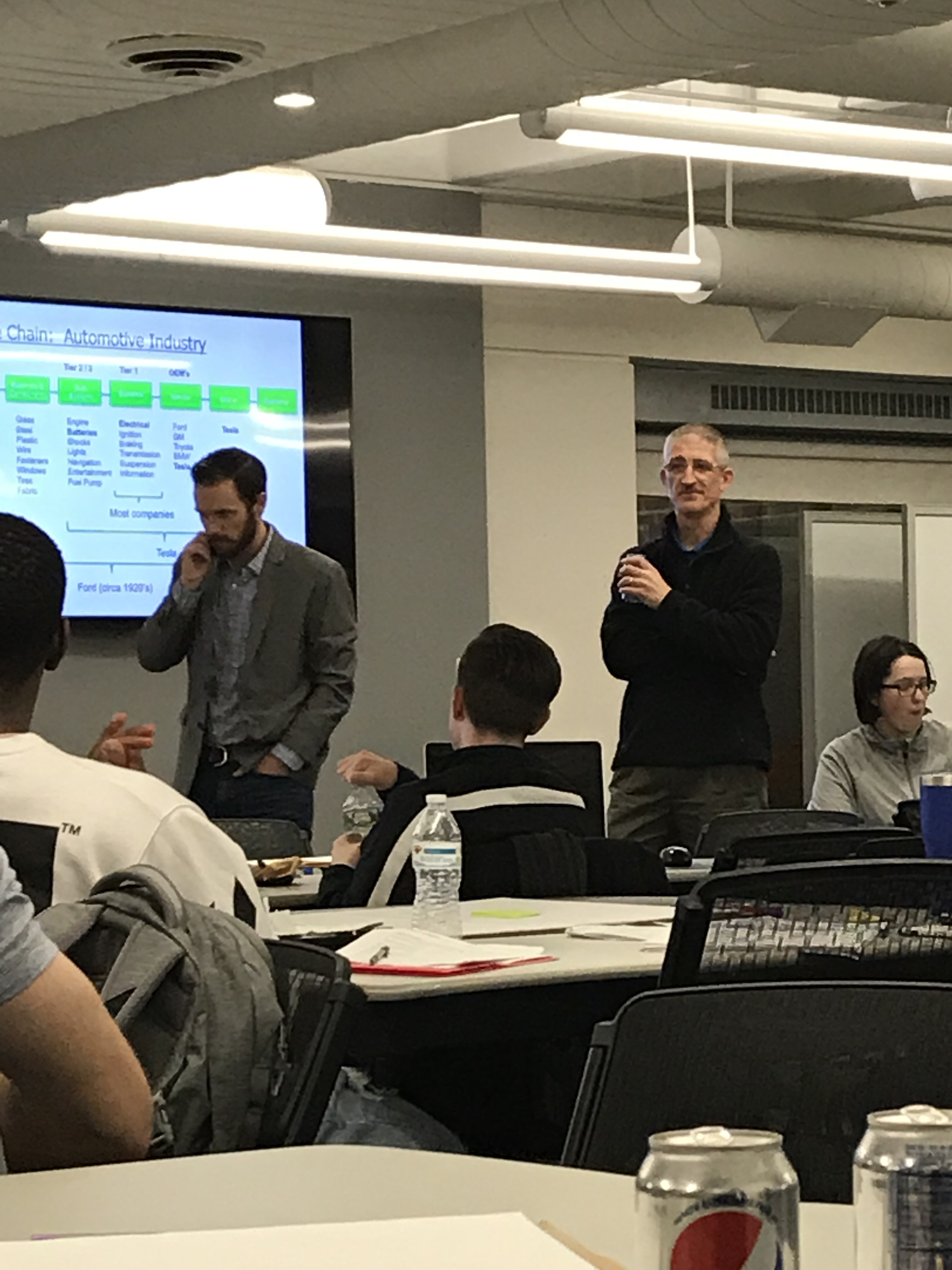 Students periodically stopped to reflect, and used boards to formulate their own business model template. Lots of brainstorming was happening!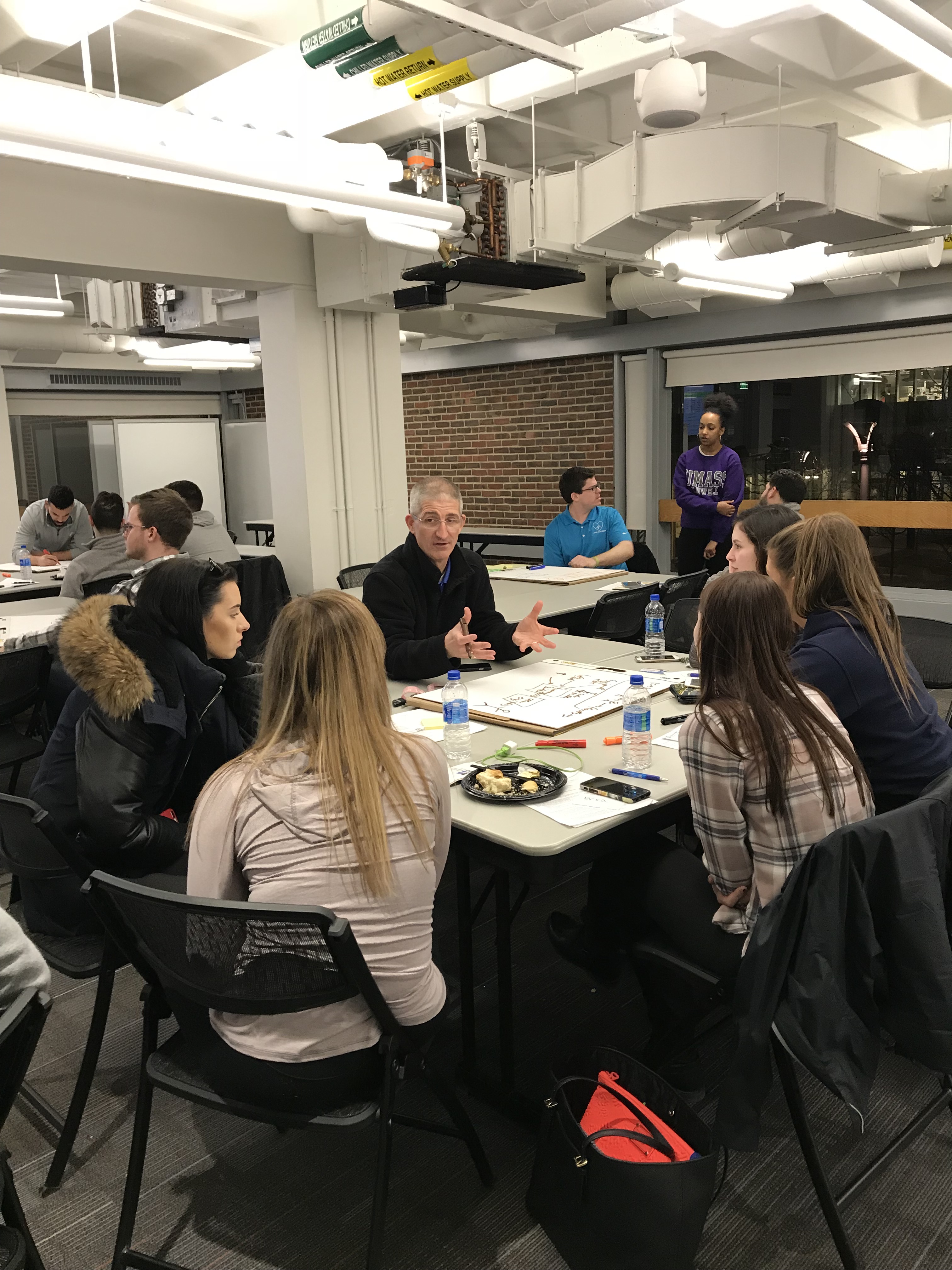 Thank you to everyone for coming and making this workshop so much fun. We hope the information you learned was useful in your preparation for the Idea Challenge!