On the evening of Wednesday, October 21st DifferenceMaker held its first Student and Alumni Mixer. Roughly 130 people were in attendance, including about 50 students, and about 80 faculty, staff, and alumni. The event was a way for alumni who fund the program, serve as mentors to student teams, and who have interest in the program to meet and network with students and DifferenceMaker teams.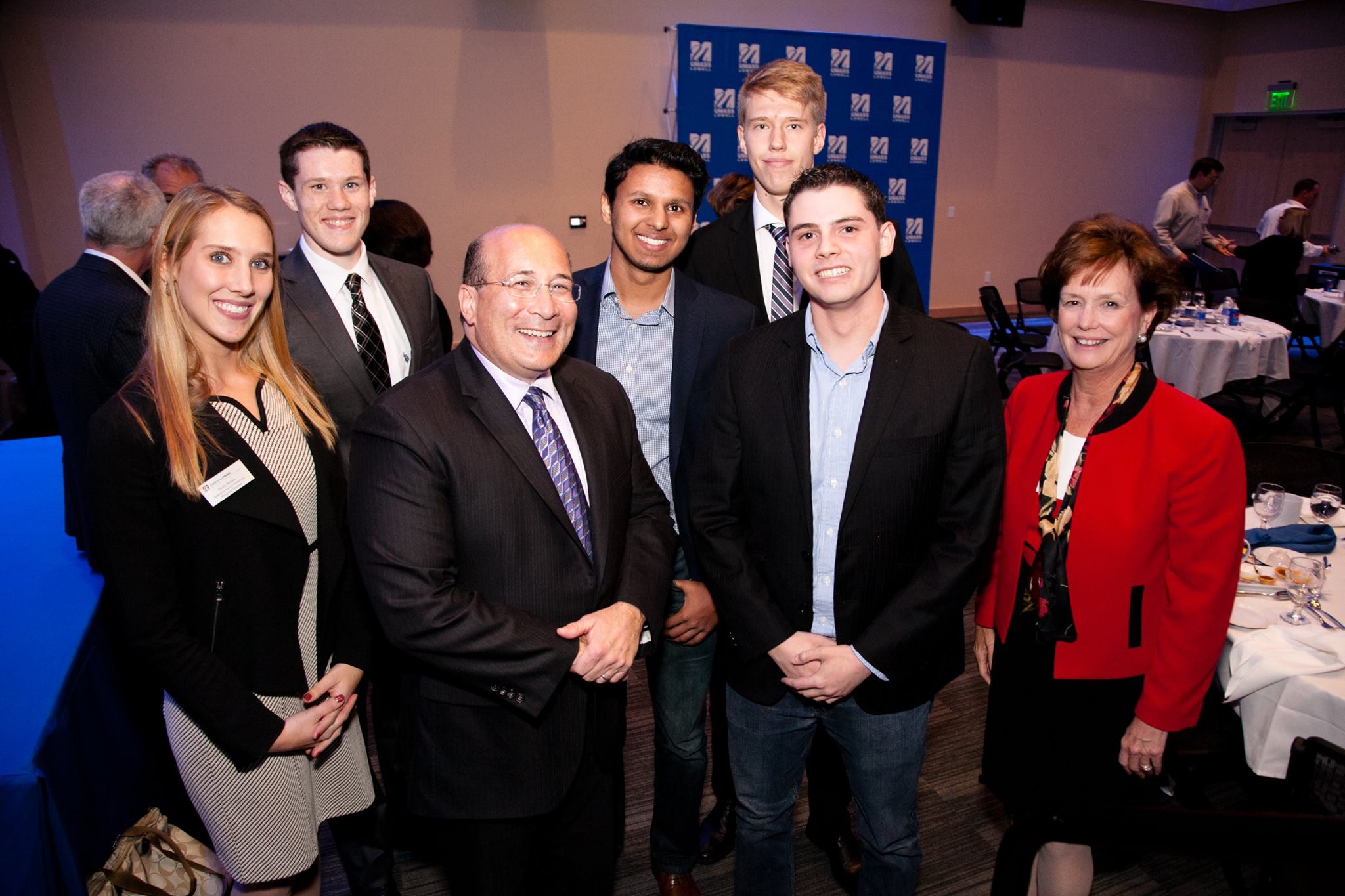 The evening began with networking and continued with a student panel and an alumni panel. Student teams, Biobubbler, Love of the Game, and Nonspec, answered questions about their experience with the DifferenceMaker program and the current status of their projects. Afterward, alumni took the stage sharing their insight on the success of the program.
The night concluded with the keynote speaker, Ron Insana. Insana is an Analyst and Commentator at CNBC. He enlightened the crowd with his input on the United States' current economic status and some input on the business world.
Thank you to everyone who attended and to everyone who made the event such a success! To view all of the photos from the event, click here.