Hi DifferenceMakers – I had the chance to visit the Raleigh Durham, N. Carolina area recently.  15 years ago Durham was a somewhat rundown, ailing ex-tobacco community.  Over the past few years they have revitalized their downtown spaces, using  a mix of office, housing, public service, university, retail projects to slowly move economic vitality out from the Duke campus across town to the poorer sections of the city.  While they have a significantly higher population than Lowell or Haverhill (around 220K)  we do share few things – empty factory space , natural resource beauty, university innovation, young people interest, proximity to major city business and progress.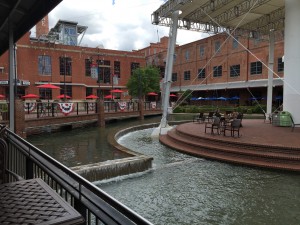 One area in particular caught my attention, the American Underground, which is now a series of innovation/coworking spaces built out in former American Tobacco Company factories ( http://americanunderground.com/ ).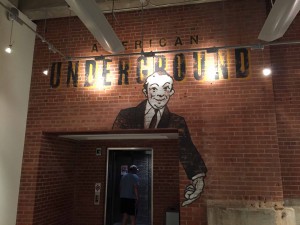 In building out these spaces, the planners included office, restaurant, service and co-working space.  Take a look at the snapshots attached – could help contribute to a vision for  Hamilton Canal 2.0.  Certainly important that we participate in both of these development conversations if our investments are going to be successful in the long term @Prof_Stello .