I woke up on January 5th with my first thought "Happy birthday to myself." I thought today would be another birthday away from family. I didn't really tell anyone that I was turning 22 today so I had not expected what the day had to hold.
This day started with breakfast at Carlos', our host family, like usual. Carlos and his wife, Neida, came up to me with a "felizidadez" and a hug. For a moment I lead myself to believe they were as my parents wishing me like every January 5th for the last 21 years.
After breakfast we had the opportunity to visit hotel Nacional, one of Cuba's newly named national monuments. The hotel was busy with guests and tourists coming in and out. With high ceilings and original furniture, the hotel was quite an amazing view. You could still feel the ambiance of the 1930's when the hotel was first opened.  The tour guide had showed us around the different floors pointing out famous celebrities like Frank Sinatra and Kate Moss who have stayed there before. We were able to see the location of where the mafia had conferences and stayed while in Cuba. We saw with our own eyes what we had read about only a month before in Havana Nocturne.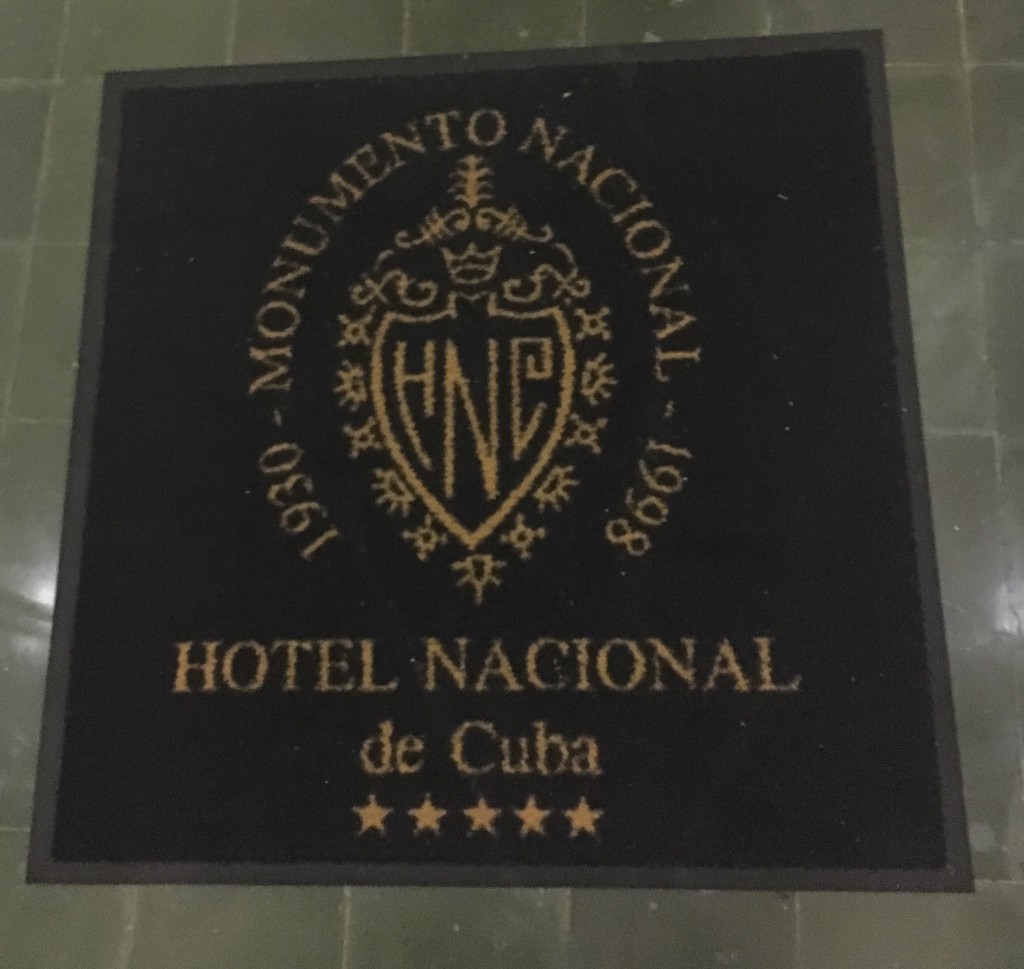 When we walked outside to the garden, you could see the Malecon and ocean only a few yards away.
We were led down further to see the bunkers of the Cuban missile crisis. The bunkers were very narrow and stuffy. It is so hard to imagine that only a few decades ago Fidel Castro himself and others ran back and forth in these small tunnels. There was barely any light and I had to hold on to Ania in front of me to make sure I wouldn't trip on this trail.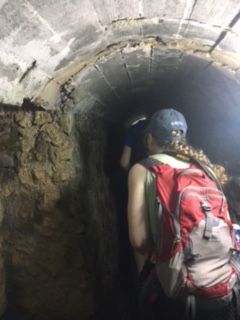 During this time, Eileen our API instructor asked me if I wanted to make a call home since it was my birthday. To me, this was the best present I could receive. I called my twin sister to congratulate her however she did not pick up so instead I called my mom and she became my messenger to my sister that day. Even thought we were out and about exploring Cuba, I was very homesick.
After dinner a group of us went upstairs to smoke the cigars we had gotten a few days back. I have never really smoked before Cuba nor do I find myself wanting to back home but there is something about being up on the terrace with a cigar and lighter in hand that really makes you feel like you belong in Havana. I sat there looking out at the sky. Although the sun had already set you can see outlines of houses in the distance as well as hotels. I don't usually take time for myself to just sit and enjoy the present but Cuban culture started to grow on me because I was doing just this. The whole ambiance in Cuba was living in the moment. It is not like we could use our phones or had internet. We were completely disconnected.
Out of nowhere, my moment of relaxation was interrupted by the entrance of the rest of the group as well as our professor Julian and Carlos who was carrying a cake. I was definitely not expecting this gesture but it was really sweet of them. The cake itself was huge and more than enough for all of us. I officially felt like I had turned 22 as it was welcomed with a cake and the birthday song in both English and Spanish.
We then went down to 1830 a salsa club by the Malecon as part of our iteniary. At first we all sat and watched as the experts stole the dance floor. Eventually we were able to muster up the guts to dance with some Cuban natives.
"Right, Left, right" that's what they keep saying but I couldn't keep up. Our official salsa class would not be until the following day. Eventually I let go of the insecurities I had about my bad dancing and was able to enjoy the night dancing poor salsa.
I ended my birthday night celebrating with my temporary family in Cuba.