Alexander Wu is a composer, pianist, electronic producer, and improviser based in Boston. His music explores the relationships that exist within sound, between sound and society, and among those who make sound. He has composed in and between various styles, including contemporary classical, jazz, and electronic music. His work is often inspired by noise, the physicality of sound, and the intervening space created through the translation of a medium, language, or culture.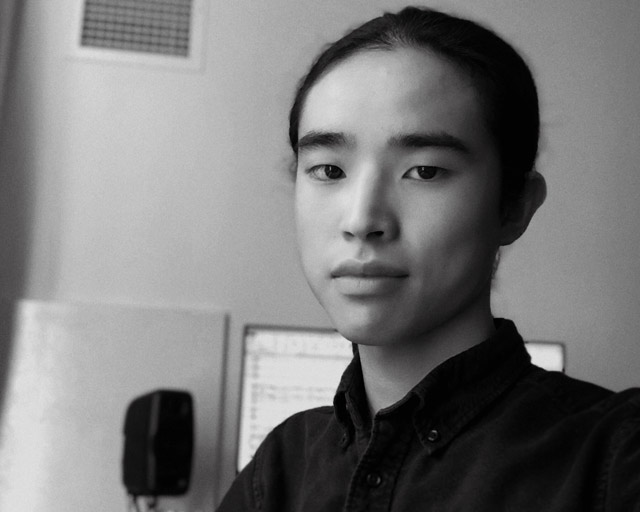 Alexander is currently pursuing his BMus in both Composition and Electronic Production and Design at Berklee College of Music, where he has received the Earl Brown Composition Award and the Performance Division Piano Award. He also minors in Creative Coding. He has studied with esteemed composers such as Alexandra du Bois, Evan Johnson, Julia Wolfe, and Chen Yi, and received readings and recordings from Mivos Quartet, loadbang, unassisted fold, cellist Ariel Barnes, pianist Keith Kirchoff, and trumpeter Sam Wells. His composition mentors at Berklee include Beth Denisch, Gabriele Vanoni, and Marti Epstein.
Since September 2021, Alexander has served as President of Society of Composers at Berklee, a student-led group dedicated to fostering a community for composers to learn and grow from each other. So far, he has helped produce five concerts featuring student composers and performers and conducted a number of interviews with guest composers.
Alexander was born in 2000 and grew up in Lishui, China. In his spare time, he enjoys making beats, reading mundane short stories, and cooking.