It has been my dream and my lifelong goal to travel the world. I want to visit Italy and see the Leaning Tower of Pisa; go to Paris and stand atop the Eiffel Tower; travel to Japan and walk through it's one of a kind temples. And this is barely touching the tip of the iceberg. The list just goes on and on.While unfortunately going to every place I dream of might not be possible, this summer I took a small step in that direction. In a time when everything is uncertain I managed to end up in Spain, San Sebastian, one of the most beautiful cities I've seen so far.
With a population of only 186,665 San Sebastian isn't a big city. Definitely nothing like New York, Boston, or Los Angeles. As a result, one would think there really isn't much to do except go to the beach. Even though it does have three beaches with a beautiful coastline there's so much more to it than that. For example, one of the places I visited was a bodega (winery) called Bodega Talai Berri. The winery is run by two sisters who are the fifth generation winemakers. There, my group and I had a wine tasting tour where we learned a little bit about how Txakoli, white wine native to the Basque Country, is produced.
The grapes to make the wine are harvested from September to October. Then they're crushed and put in cold tanks to be fermented where the temperature is closely monitored. This is an important step of the process since by controlling the temperature it's possible to control the quality of the Txakoli. The wine is usually opened for the Christmas holidays and never put in wine barrels for aging. A new Txakoli is supposed to be drunk each year as a symbol of new beginnings. Furthermore, this wine isn't poured from very high up since this causes it to lose its flavor and aroma.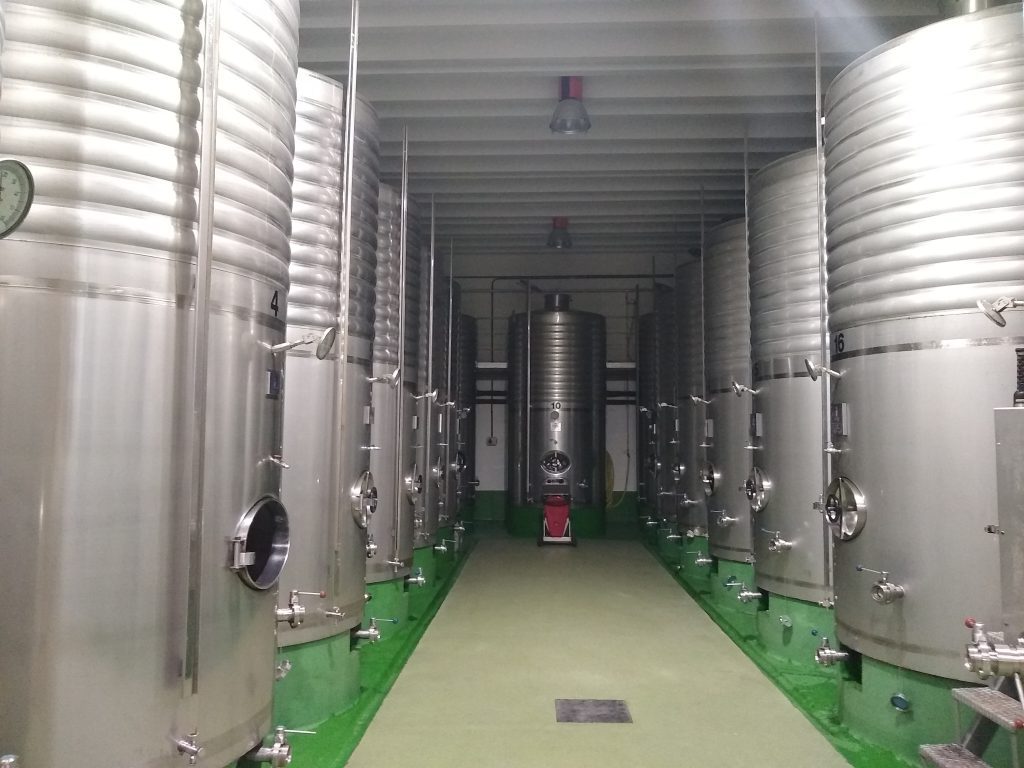 What I was surprised to see was a preserved 200 year old grape tree the grapes of which were used to make the first Txakoli. At that time the winery didn't yet exist as the people who made the wine were making it for their own consumption. It's interesting how the business took off from there and now Talai Berri has been making Txakoli for 5 generations.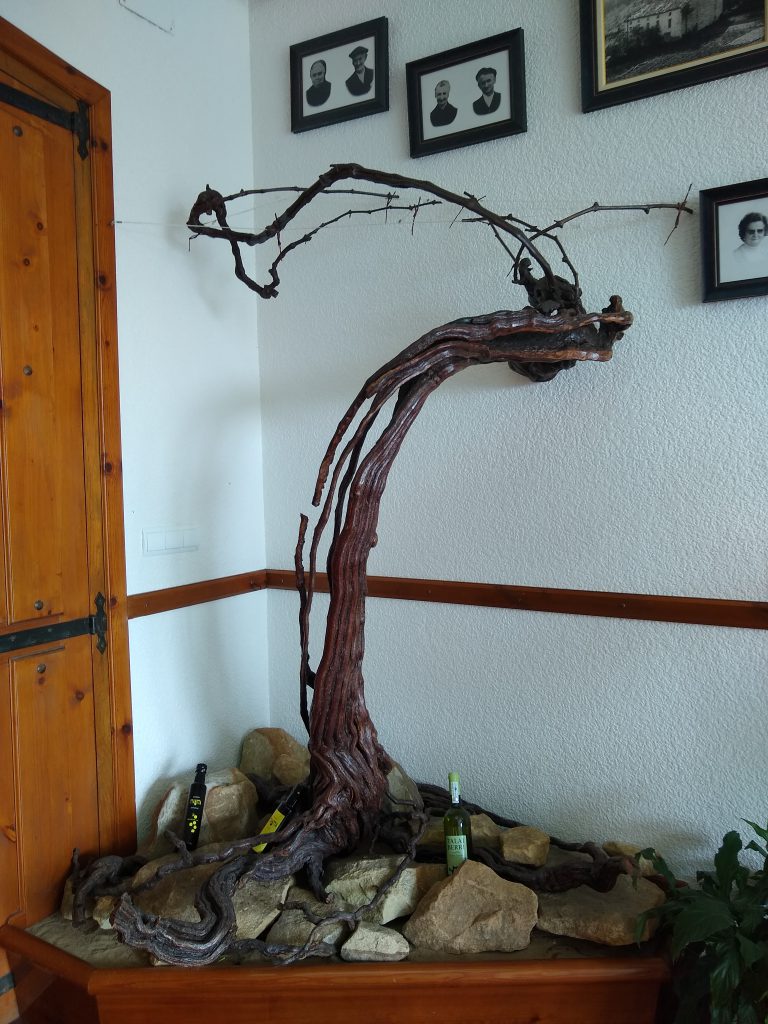 Something else that our group saw that I found memorable was a tree a group of men were working on. The tree had a seashell on it as well as the words "Bide On" or "Good journey". When done, the tree was going to be placed on a path that is used for pilgrimage. I believe I was told that for the Basque shells symbolize good luck and fortune.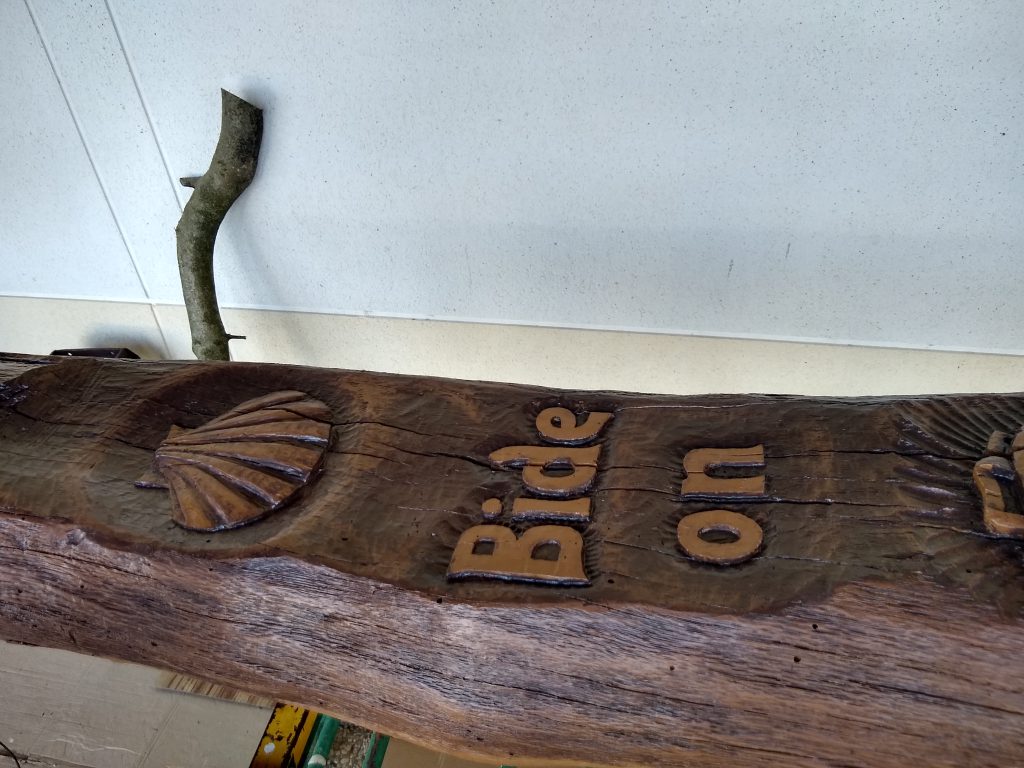 Not only was the little lecture we got fascinating but the view of the wine fields was gorgeous too. It also didn't hurt that we got to try some traditional Txakoli and Red and White Vermouth. The Vermouths are going to be exclusively released in the United States so we actually got a sneak peak at them. While the wines were too strong for my taste, the scenery was fantastic. Rows of vineyards kept on stretching for as far as the eye could see. It was all so green and picturesque. I could even see some houses down below. The landscape is worth taking the tour in and of itself.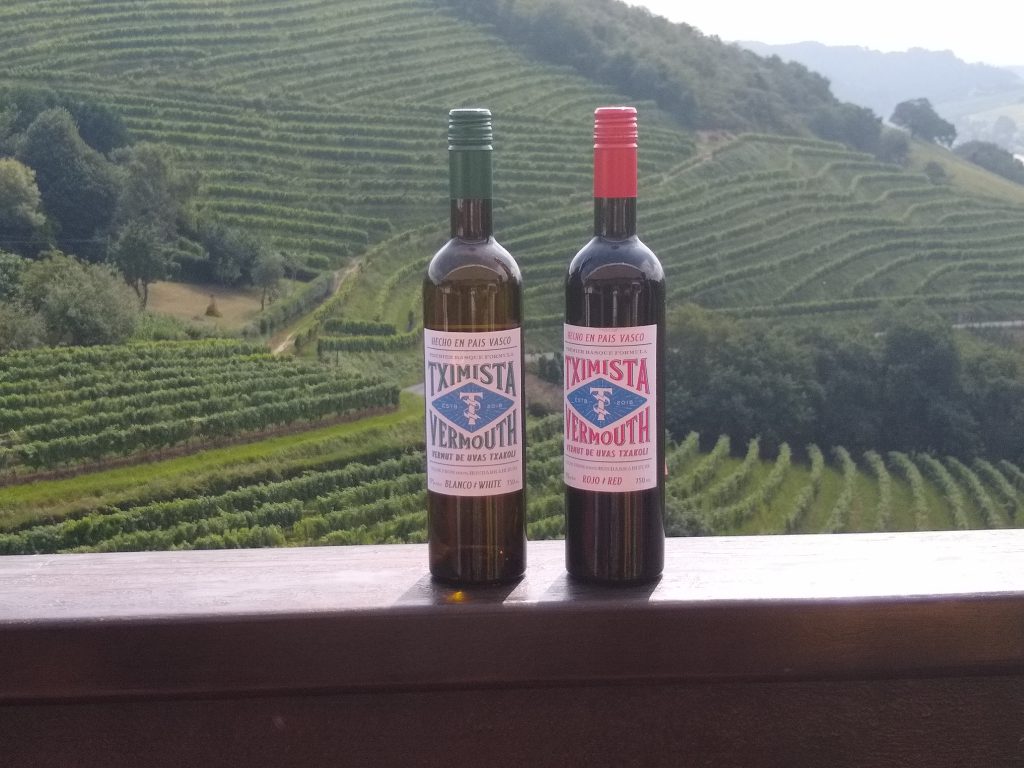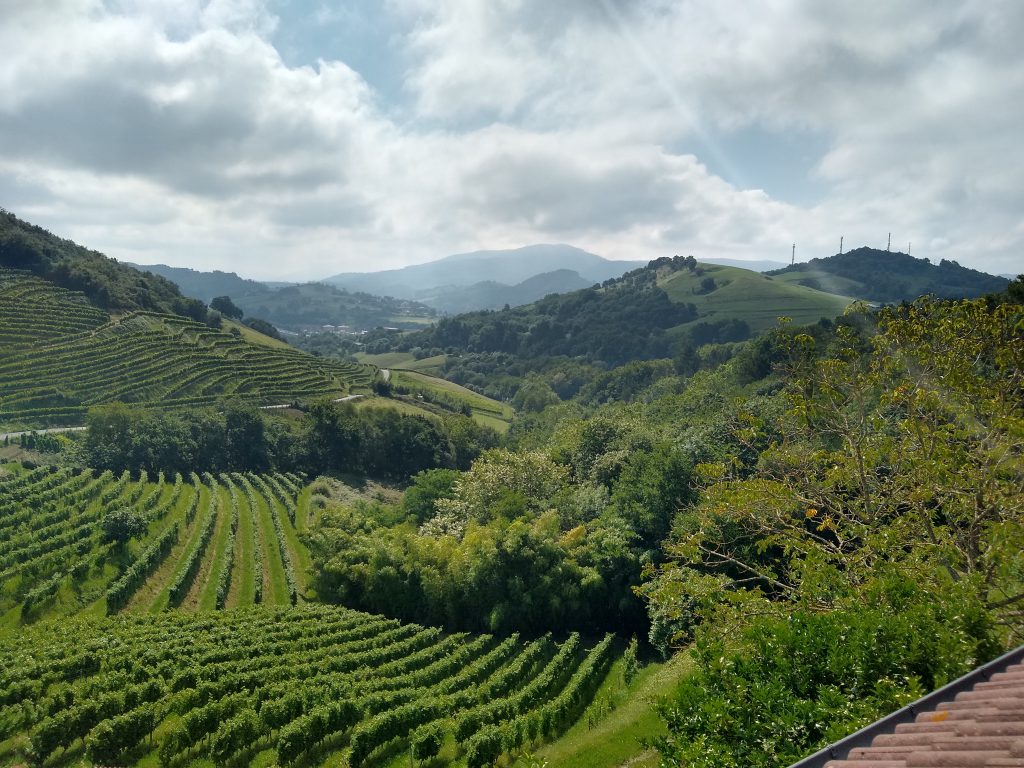 This trip as well as several others around San Sebastian before it made me realize that big cities and capitals are often overrated. At the same time, the allure of less popular destinations is underestimated. That's unfortunate because small towns far away from the major cities are the best way to become immersed in that country's culture. That's where you learn the language as well as about the people and their history. However, the good thing about less traveled places is that you won't find as many tourists there. As a result, most of the interactions will be with locals and the food will be more traditional – not adapted to suit foreigners. Such a discovery made me realize that the next time I travel, whenever that might be, I shouldn't just head straight to the usual tourist destinations, but should rather visit smaller cities where I can experience local life – get to know the city and its people. And that's exactly what my experience in San Sebastian has been so far. I feel at peace, absorb the surrounding energy, and every day venture on a new adventure in San Sebastian, a place that seems like a fairytale.