Day 3 of our Portugal trip was a lot better in terms of the weather. Most of the day was covered in sun with only a few spurts of rain showers here and there. We started our day by waking up and immediately going to the barn to extract DNA from our mouths. We swished some powerade in our mouths and then spit it out into a test tube where we poured a drop of detergent and ethanol on top, then let it sit. After a while our DNA strands started to float in the ethanol layer of the tube. Really cool to visibly see your own DNA.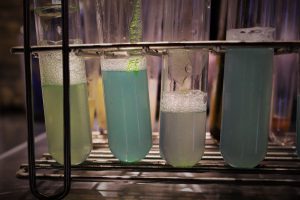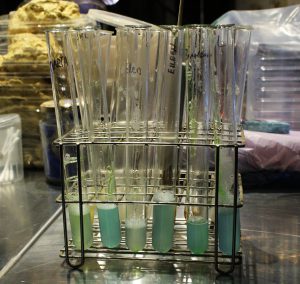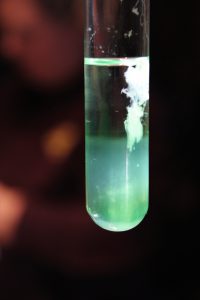 The rest of the afternoon we spent walking around the block to visit a wooded stream where we collected a bunch of vegetation, rocks, and aquatic life for our giant terrarium in the barn.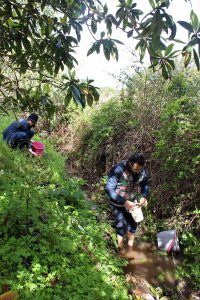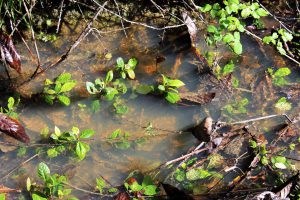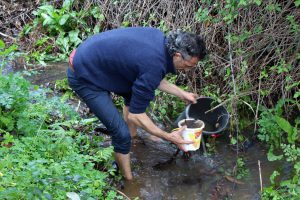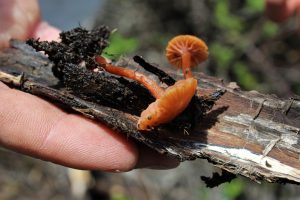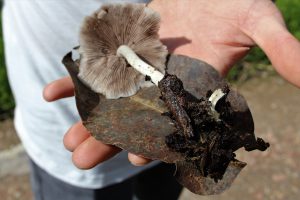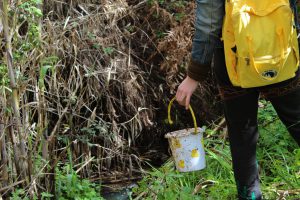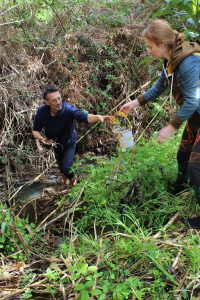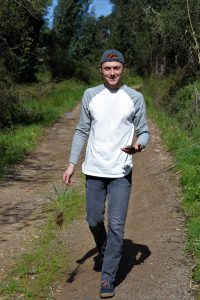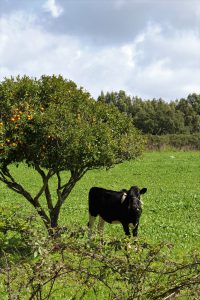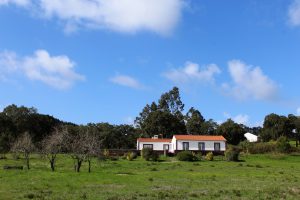 We also drove to an environmental reserve/trail where we took a little hike to collect more ingredients and nature products. The trail was beautiful, but after the rain we had yesterday, the paths were covered in puddles so we had a lot of mud to trek through. Near the end, there were a lot of mountain-like rocks to climb and explore, which we all of course, traveled to the top to see the view.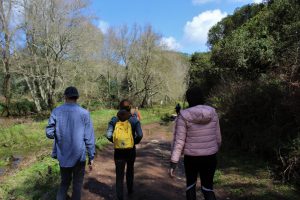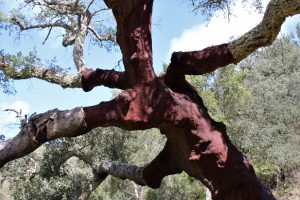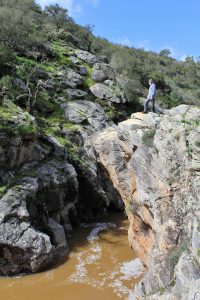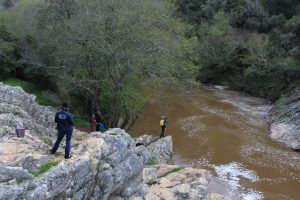 After the hike my other two cohorts and I wanted to venture into town for some food. We ended up at the local café where we enjoyed a yummy warm ham and cheese "toastie," a name that is common in Europe, and which I will be using in the future!
When we got back to the house, we physically took out our DNA strands and observed them under a microscope. It was interesting to see the parts of the DNA and the particles that go into them.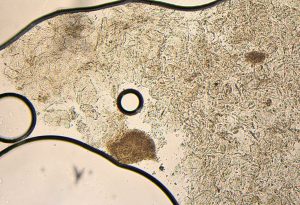 We then followed that experiment by working on the aquarium that Marta planned. We put in the soil, rocks, moss, aquatic plants, a few water spiders, and gallons of natural water. Hopefully, in a few days or weeks the sediment and mud in the water will settle at the bottom and they will be able to see clearly in the tank. We then built our own terrarium versions using found objects as containers and natural matter found in the gardens here. I'm rather proud of how mine came out!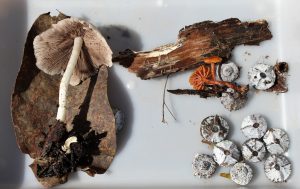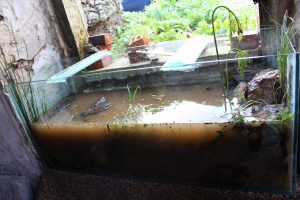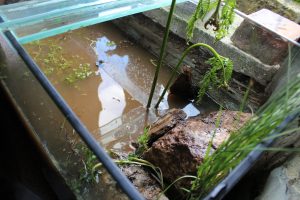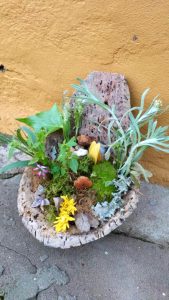 We finished the day by eating a delicious dinner of roasted pork with chestnuts, spinach puree, chickpea mushroom salad, and roasted sweet potatoes. We also enjoyed a slice of sweet potato pie, which I've never had before, but it was very good! Tomorrow is our last full day here at the farm house and I'm looking forward to finishing up our final experiments!