The rain definitely decided to pay a visit to Portugal today as it did not let up a single second all day. We got a little late start this morning, but we ventured into the dining room for a quick breakfast and then off to the barn for work.
We continued to work on our agar plates by adding different kinds of materials like substances and bacteria from other petri dishes that have accumulated here for months, our own spit, pieces of nature, and basically anything else we can find around that we thought we create an interesting reaction. Marta showed me that I could use my photography skills to photograph some of the specimen petri dishes and catch cool patterns and details under the microscope. We also each made a few molded clay dishes by creating different shapes, textures, and adding food coloring so that later they would be dry and hard enough where we could fill them with more agar concoctions.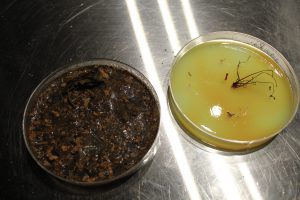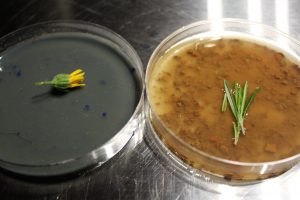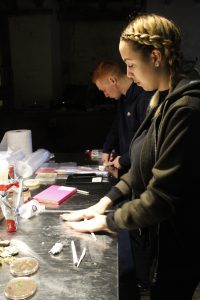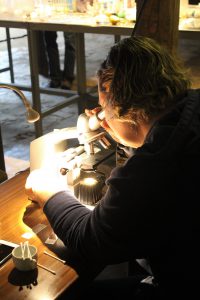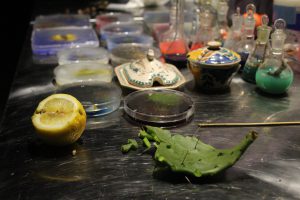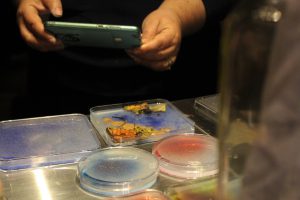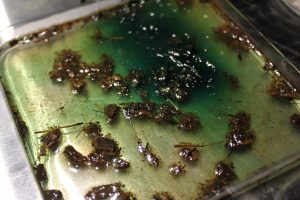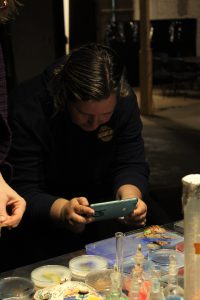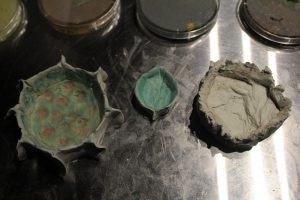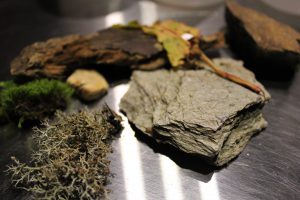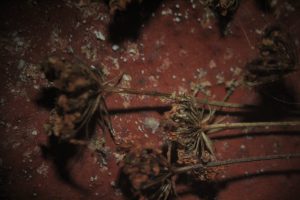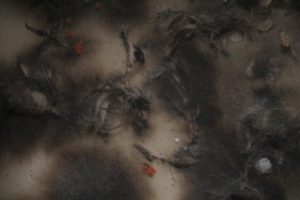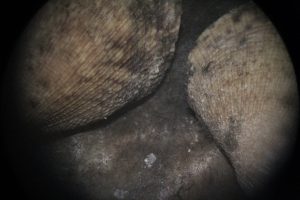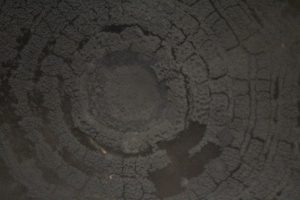 In the afternoon we took a quick trip into the village to pick up some ingredients and a sweet custard-like treat that Portugal is famous for called pasteis de nata. We headed back to the house and had leftover stew for lunch. After digesting a bit, we went back into the barn to listen to two of the other resident artists give presentations on their own work and thought processes. The French resident, Alan Tod, told us about his transition into forest art and preserving nature by creating installations within nature itself. Dalila Horato, one of the Portuguese artists here, talked to us about her fascination with the body, body parts, and the modification of it, phobias and paraphilia, as well as concepts regarding monsters. Quite different topics, but both very interesting in regards to creating art work for conversations and discussions.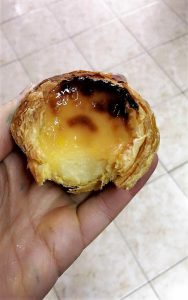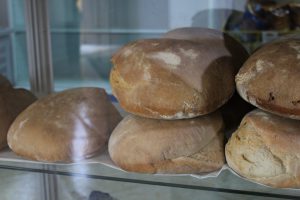 Later on in the evening we had some of the local artists in the neighborhood over for dinner as we enjoyed some homemade curried cod and cauliflower stew with rice and bread. We also enjoyed some roasted pears and a Limon cello trifle that was amazing! After talking with the other guests, Marta gave a lecture of her work to all of us, telling us that  her work involves combining art and science and questioning the role of what is natural, using technology in research, and playing around with bacteria combinations. Intense stuff, but quite creative.