It's our 5th day is France and we've been having a blast! Today, we went to the Musée D'Orsay. The museum was originally a train station, but now it is used for the exhibition of famous artwork.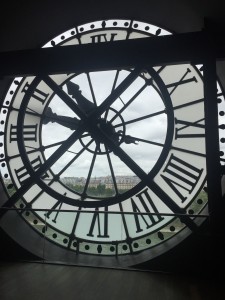 This clock is part of the old architecture of the building. From it, there is a panoramic view of the city.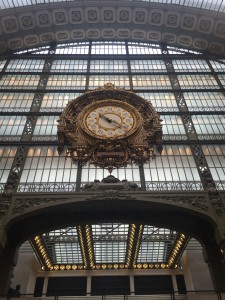 This clock is also part of the old architecture.
The art there is incredible. I really enjoyed the artwork by Édouard Manet because of all the history behind his paintings. It was the controversy during that time period that helped inspire his artwork. His painting style depicted what was happening in the moment and was very two-dimensional.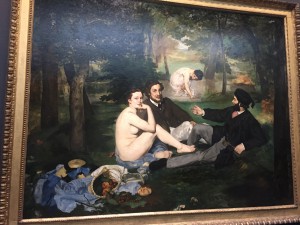 This painting by Manet is called Le déjeuner sur l'herbe. Many of his paintings were rejected, however this one was exhibited in the Salon des Refusés (Salon of the Rejected).
One of Manet's other famous painting Olympia, was unfortunately in Moscow… Why? No idea. By the time it gets back most of us will be gone, but we were able to see a small painting of the painting in another piece of artwork.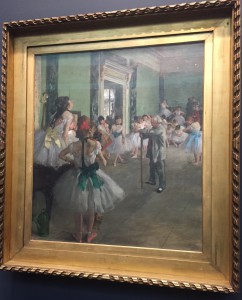 This painting by Edgar Degas is called La Classe de Danse. This was another painting I enjoyed because of the history behind it: the life of young girls who move to Paris and what they endure.
Musée D'Orsay is an incredible place enriched with history in not only it's artwork, but it's architecture as well. Paris is full of exciting history!