La Féte Nationale!!
Hello again from the other side of the pond! It's France's national holiday today!! 🙂 It was a bit more of a relaxing day for us. We were able to sleep in and had the morning off to do any last minute souvenir shopping or just relax. At 1:30 we had a scheduled movie day and were able to discuss them. We watched Intouchables which is based on a true story about an unlikely friendship that formed between a wealthy quadriplegic and his new caretaker who was recently released from prison. The movie was amazing and I highly recommend it! What was more interesting was that this movie brought people from completely different social classes together once it came to theaters. This movie, as you can imagine, is moving and speaks volumes.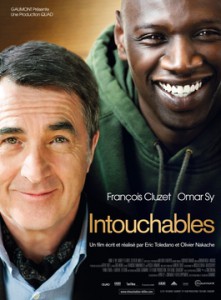 The other movie we watched was Quai D'Orsay (The French Minister) which told the story of a new speechwriter that has to learn to maneuver his way through the internal politics, while trying to create a specific speech for the french minister of foreign affairs. This movie was interesting because it showed a different side of politics, particularly what goes on inside the walls on a daily basis. It is a political movie, but was lightened up with some great humor.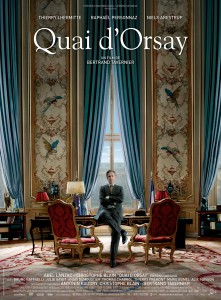 We only have one more day left and the time spent here has been amazing! I have made some great friends that I plan on having for a long time to come!! The professors have been awesome and so knowledgeable that I would recommend this trip to anyone! Everywhere that we have been to has been an amazing place. From the famous monuments to the museums to the people and even our own group, this trip has been the best decision I could have ever made!!