The DifferenceMaker Manning School of Business and Digital Federal Credit Union Innovation Competition took place last night, December 3rd, from 6-9pm in the Saab ETIC Atrium on North Campus.
The judges were Jim Regan, President and CEO of Digital Federal Credit Union, David Araujo, VP of Information Systems at Digital Federal Credit Union, Scott Latham, Interim Dean of the Manning School of Business, and Holly Butler, the Director of the DifferenceMaker Program. Professor Steven Tello, Associate Vice Chancellor of Entrepreneurship and Economic Development of UMass Lowell, MC'ed the event.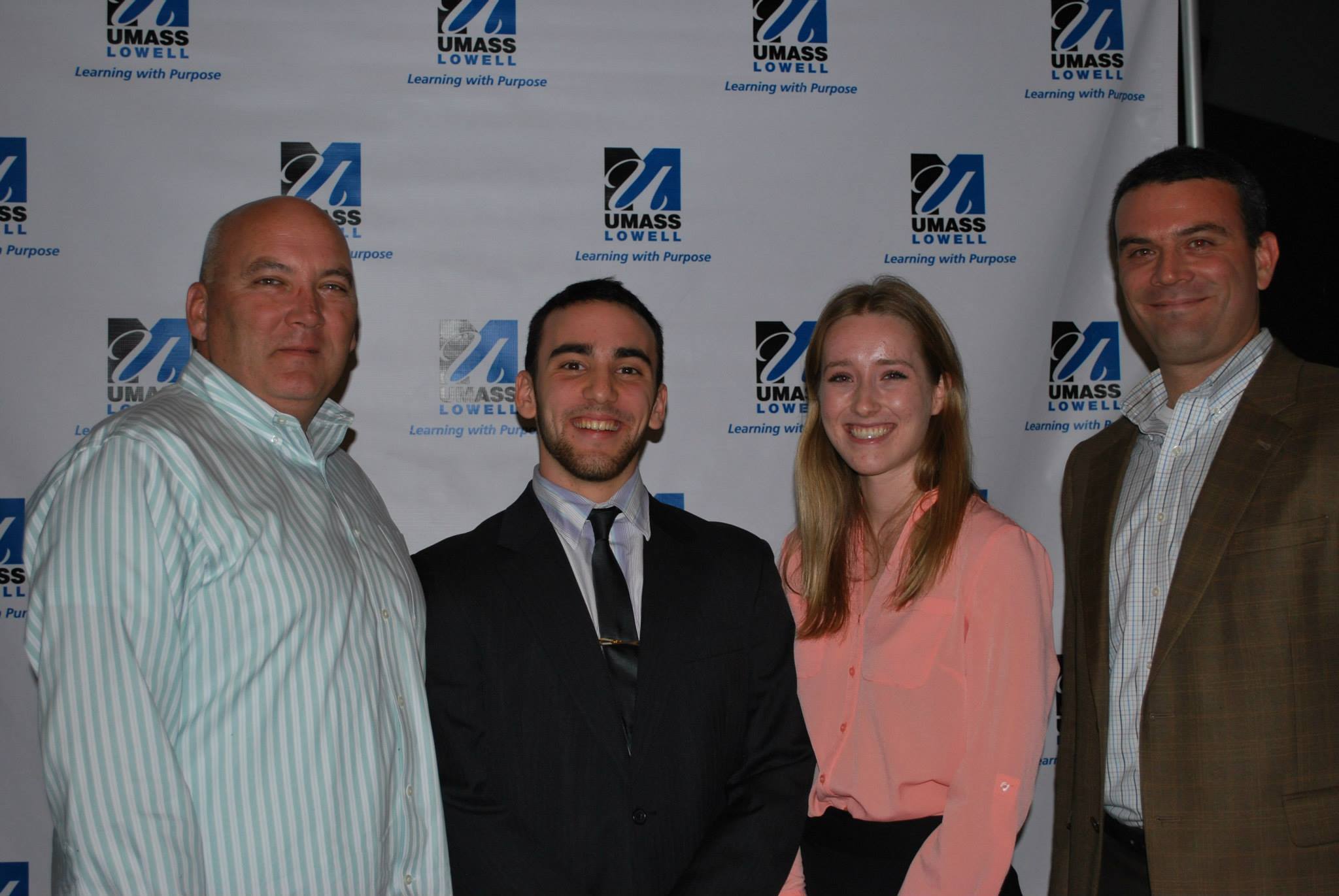 "The Bears", made up of team members and business students Joseph Baglio and Meghan Foster (another MSB blogger), won the top prize of $500 each, in addition to $200 for making it the finals. The team won a total of $1,200 in prize money. They pitched an idea for a subsection budgeting banking system app for DCU. This app will help DCU clients budget their money into different categories to promote organization and assist visual learners.
Congratulations, The Bears! You both did a terrific job of representing the Manning School of Business at the DifferenceMaker Competition. Good luck pursuing your entrepreneurial venture!