On the morning of Friday March 4th, 2022, the nerves began to kick in. I had just woken up knowing that I had a plane to catch in 5 short hours. There was a mix of emotions circling in my head. I was anxious thinking about the 8-hour flight, stressing to make sure everything was packed, nervous that I wouldn't get along with my peers, and overall worried that this experience would not be all that I hoped it would be. Little did I know that just 9 days later, all of our lives would be forever changed after experiencing the glorious atmosphere and culture of Madrid. We spent this time learning about the city's history, breaking language barriers, seeing mesmerizing sites and landmarks, and creating lifelong friendships. Every day was so packed with moments and activities that I do not think I can fit them all into one blog post, but here is an attempted summary of the amazing week we had.
Saturday did not have too much going on other than an organized group dinner during the evening. For me, this was nice, and I took advantage of being able to recover from jet lag and get some much-needed rest. Others spent the day exploring the area of Puerta del Sol right down the street from our hotel, which many call the Times Square of Madrid. There was never a dull day in Sol, where we found many shops, restaurants, and locals all packed into the area.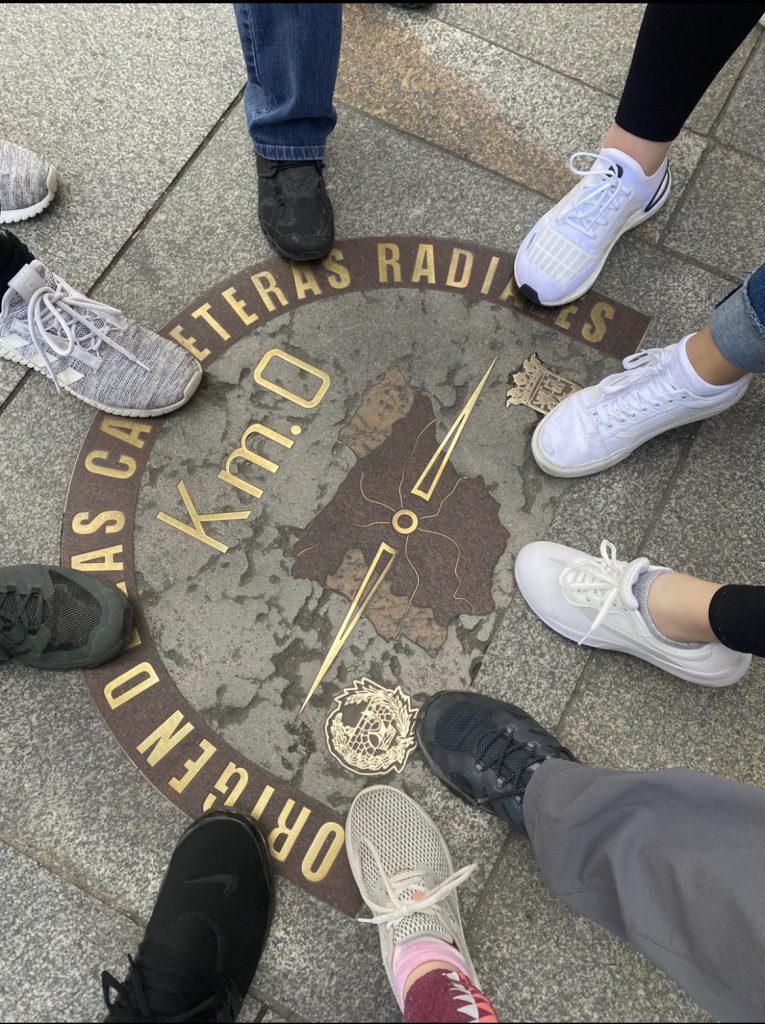 On Sunday, we found ourselves exploring the Royal Palace of Madrid. I have never seen a building quite like it. On the inside, paintings covered the ceilings and gold lined the walls. Our guide taught us about Spain's early history up to the present day through each room we visited. Seeing how many rooms made up the palace gave me the realization that the majority of them were most likely wasted space. Having a specific room for changing your clothes and a specific room for doing your hair makes no sense to me. Not to mention the table in the dining room that has seating for over 100 guests. I suppose that's just what it is like to be able to live a royal lifestyle.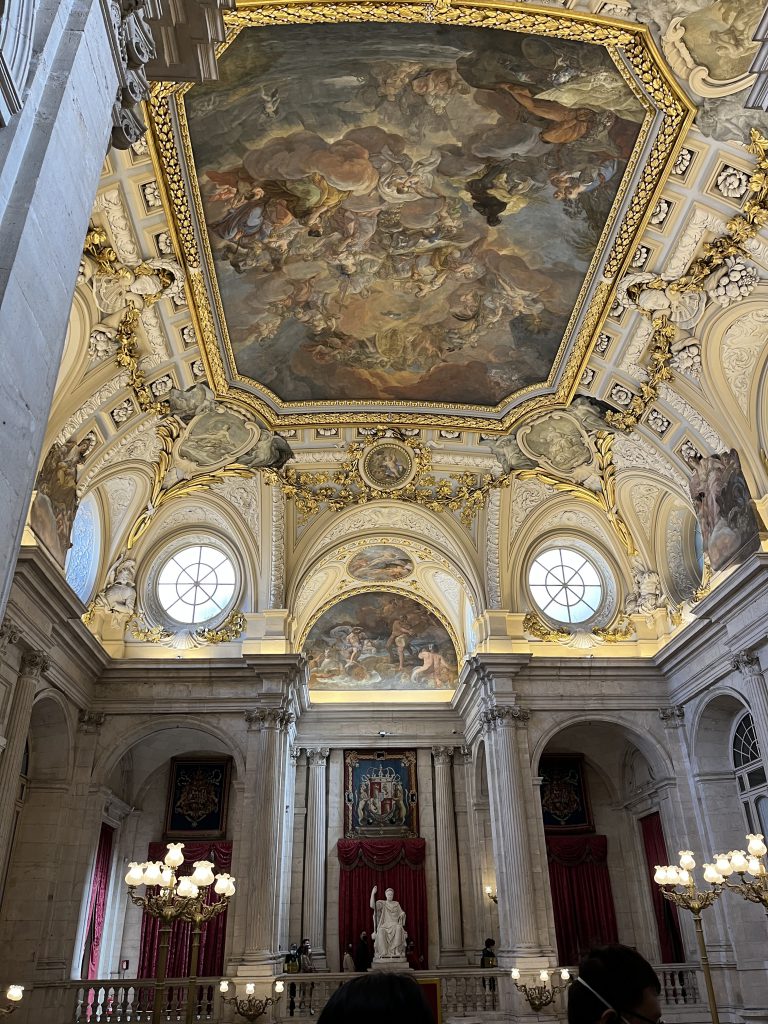 On Tuesday we traveled to the Valley of the Fallen, where we could feel the burden of its history as soon as we saw the 500ft cross from a distance. We had learned a couple weeks prior that this site was built by prisoners of the Spanish dictator, and also serves as their graves. Knowing the history of the site and the controversy that has come along with it over the years, I could not help but have goosebumps as soon as we stepped inside. I can safely say that there are not many places in the world that can make someone feel like an ant walking on the bottom of the Grand Canyon. But here, traversing through a tomb carved into a mountain, you truly feel that small.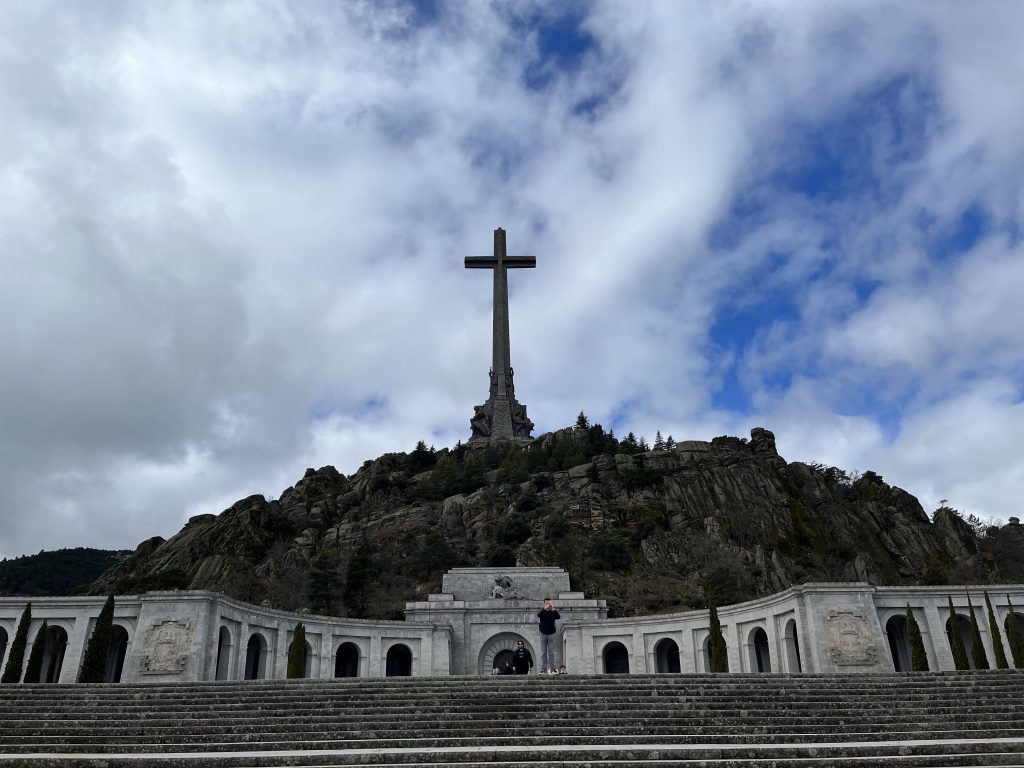 Wednesday night came along, and I was beyond excited to achieve one of my personal goals of the trip which was attending a Champions League soccer game. Growing up I have watched this iconic competition and have never thought I would ever get the opportunity to experience it for myself. Real Madrid vs PSG, a sold out 80,000+ crowd at the Santiago Bernabeu stadium in Madrid, Lionel Messi, Neymar, a one goal difference on aggregate after the first leg, there's not much more to say than that to set the tone. Long story short, seeing a three-goal comeback from the home team thanks to a hat trick from their star striker took both my ears and voice over two days to recover from. Looking back on it I wouldn't have it any other way and being able to be there in the first place was a once in a lifetime experience for me that I'll never forget.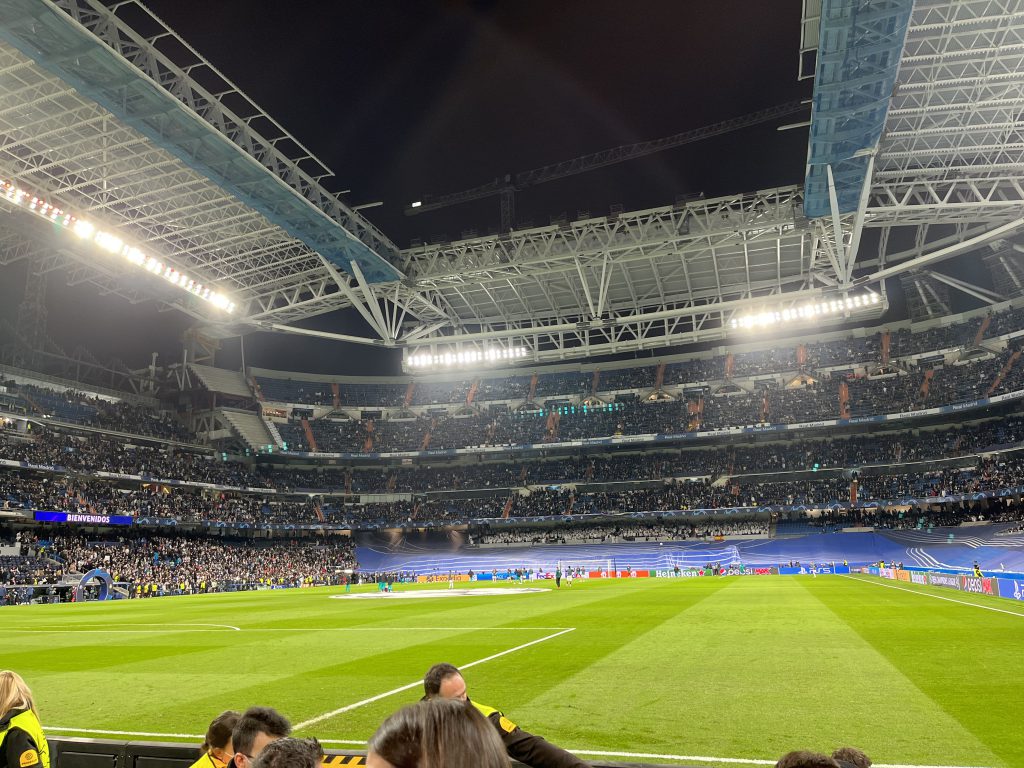 Thursday took us to Plaza de Toros, where bull fights have gone on for centuries. I quickly learned that the sport of bullfighting has a lot more to it than I originally thought. Although I don't entirely agree with the morals of the competition, as there are more ways to prove one's pride than to slay a bull in front of hundreds of spectators, it was interesting, nonetheless. Later that day, a few friends and I visited Retiro Park, where a day filled with walking through endless trails and rowing a boat on a massive pond followed. Being in such a big park reminded me of being in Central Park in New York.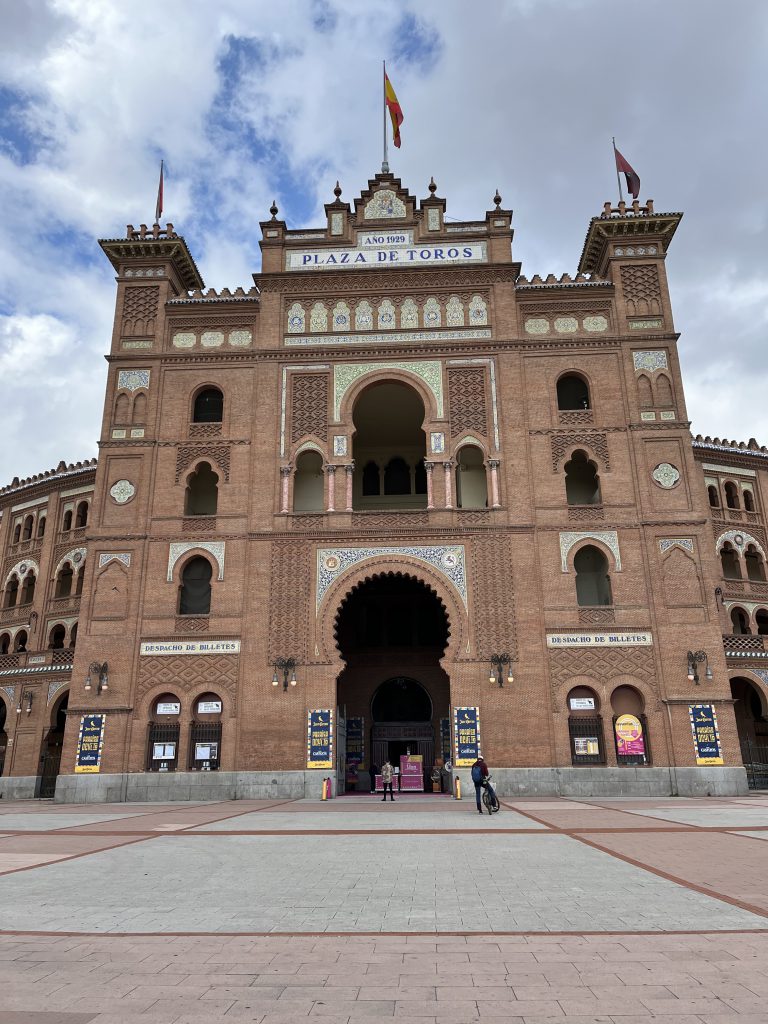 There are many more highlights of this experience that I would love to discuss, such as countless metro rides, drinking cafe con leche at 5pm without worrying about being awake all night, taking part in a wine tasting along with classic Spanish cuisine, and visiting Toledo, the former capital of Spain. Many of these moments can be read about in the blogs of my friends, which have been posted prior to mine. I am not only grateful for all the new memories and friends I have made, but I have learned that one should never be afraid to take a step away from what they know just because they are comfortable, or even worried about what they'll find. It is important to branch out and step out of one's comfort zone because that is the only way to truly see all that the world has to offer.