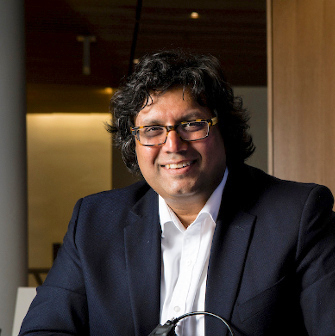 Dynocardia is 1 of 19 finalists chosen to pitch at the $200K Challenge Pitch-Off last Wednesday. Dynocardia's ViTrack™ is the first-of-its-kind, standalone, cuff-less, wearable device for continuous non-invasive blood pressure monitoring.
Mohan Thanikachalam, CEO of Dynocardia, offers us an exclusive inside look behind the development of the ViTrackTM!
What was the genesis or inspiration for your idea?
I am a cardiovascular surgeon with a long-standing interest in public health.
As a surgeon managing critically ill inpatients and a physician involved in the ongoing projects on mass screening and offering community and home-based services for hypertension management, one of biggest challenges has been the use of current blood pressure measuring devices and their limitations.
The current BP technologies are occlusive arm cuff-based and provide single-point BP measurements, which lead to 30% the wrong diagnosis and are inadequate for management of HTN with less than 50% of patients with controlled BP.
In US hospitals, there are close to 44 million in-patient admissions and surgeries per year that require BP monitoring, but cuff-based devices lead to monitoring gaps and poor outcomes. In hospitals, accurate continuous BP monitoring requires invasive intra-arterial catheters, which lead to complications.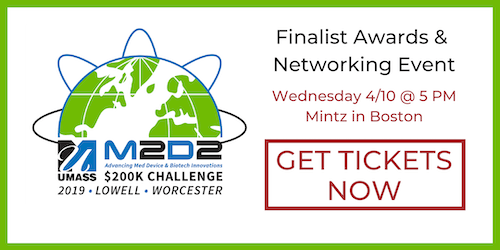 Currently, there is no wearable, standalone continuous non-invasive blood pressure (cNIBP) monitor. All cNIBP technologies today are based on indirect model-based methods that use proxy markers of BP estimation and have not shown clinical equivalence or utility, because proxy markers do not consistently correlate with true BP across patients.
To address the limitations of the current cNIBP solutions, NIH called for new approaches. The goal was to move beyond new versions of existing methods with fundamentally new methods. Due to our novel approach, the NIH awarded our team a grant to develop the ViTrack technology. Over the last 4 years, I have led a joint team of Tufts University and Massachusetts Institute of Technology, to develop the ViTrack, which uses a new more direct method for measuring BP and is a first-of-its-kind, cuff-less, wearable technology for cNIBP.
What are the most significant (non-funding-related) barriers you've faced and overcome?
Over the last 30 years, there have been multiple attempts at cNIBP. It was apparent to us 4 years ago, and is still true—the major limitation has been the BP methodology (model-based methods that use proxy measures), not the technology. All the efforts so far been focused on building better technologies/sensors to measure the proxy markers and expecting better results. In comparison, we have focused our efforts on discovering a new direct method to measure BP and then built the technology.
The auscultatory method, the FDA defined gold standard technology performed by a trained healthcare provider with a stethoscope and an upper arm cuff, is the only other non-invasive direct method, but provides only single time point BP. In clinical studies, when compared to the auscultatory method, ViTrack met the FDA standards for measuring BP and reliably tracked beat-to-beat BP, demonstrating its feasibility as a standalone cNIBP monitor.
Can you share a "Eureka!" moment—a breakthough in the development of your idea?
When I was training as a surgeon, I was amazed that one my mentors, a cardiac surgeon, based on his experience, could feel the femoral pulse (the force distribution on the skin due to the pressure wave in the blood vessel) and infer systolic blood pressure. Subsequently, as part of my public health work, I realized traditional medicine Chinese and Indian physicians, when performing pulse based diagnosis, were also using this force information. As part of the project, we first built an optical tactile sensor that was 100 times more sensitive than the human fingertip. Subsequently, we used the sensor to capture the skin force information and then come up with a proprietary method that utilizes the force information to accurately measures BP.
Catch Dynocardia and the 18 other Challenge finalists on 4/10 at the Award Celebration! Find tickets here.