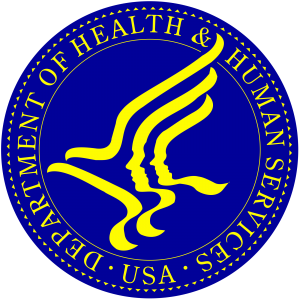 This is great news for medtech innovators. It was announced at the BIO International Convention yesterday that M2D2 was chosen by the U.S. Department of Health and Human Services (HHS) to drive innovation in the health security space. We will be driving innovation in lifesaving medical technologies that solve challenging problems spanning modern health security threats and daily medical care.
HHS works to enhance and protect the health and well-being of all Americans, providing for effective health and human services and fostering advances in medicine, public health, and social services. Their new unit DRIVe—part of the Biomedical Advanced Research and Development Authority (BARDA)—will oversee the accelerator network.
M2D2 will be one of eight programs in the country scouting innovative technologies and products that can be developed to solve healthcare challenges that extend beyond traditional vaccine and drug development. This opportunity will allow us to help the businesses that create these technologies by connecting them with our network of corporate sponsors, mentors, and vast set of university resources.
Accelerating lifesaving medical advances
"We're looking forward to helping visionary startups achieve their medical technology goals," said Stephen McCarthy, M2D2 Founder & Director and UMass Lowell's Director of Biomedical Engineering. "We're excited about this recognition of our position as a key incubator for the advances being made toward solving some of today's critical healthcare challenges."
M2D2 will receive  $100,000 per year for five years in a DRIVe grant to serve as an accelerator—and is the only New England-based program chosen. The other seven accelerators are:
First Flight Venture Center (Research Triangle Park, NC)
MedTech Innovator (Los Angeles)
New Orleans BioInnovation Center
SUNY Research Foundation (Stony Brook, NY)
Texas Medical Center Innovation Institute (Houston)
University City Science Center (Philadelphia)
Life Science Washington Institute (Seattle)
"Accelerators are part of a new business-friendly approach," said Deputy Secretary for Health and Human Services Eric Hargan. "This approach will help startups and other businesses shape the next generation of lifesaving technology and transform health security. That innovation is crucial to protecting Americans and saving lives."
Our team is thankful for this opportunity and eager to be part of a group dedicated to finding new medical care solutions.