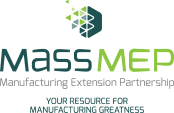 Life sciences start-ups are all about "the big idea." But they're also dollars-and-cents businesses, and at M2D2's "Lunch & Learn" session on Wednesday, May 9 they can discover opportunities—exclusive to Massachusetts enterprises—that can help them scale and grow in the marketplace. (And oh by the way, it's a FREE event.)

Running from 11:30 am to 1:00 pm, the session will begin (of course!) with food, beverages, and time for networking.  Then, Mark McMenemy and Richard Sullivan of MassMEP (Manufacturing Extension Partnership) will speak about Manufacturing USA, whose public-private partnerships assist promising early-stage companies in propelling their products to market.

Finally, MassMEP's James Gusha will introduce attendees to the Consortium Grants currently available through the Workforce Training Fund Program (WTFP).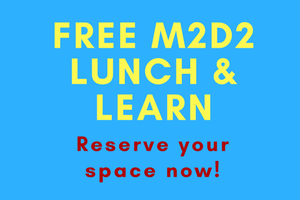 What are Consortium Grants? How can they help your life sciences startup?
Each year the Commonwealth of Massachusetts awards millions of dollars in grant money to Massachusetts businesses under the WTFP.  These Consortium Grants present an opportunity for early-stage company leaders and employees to attend training or workshops in business-critical areas that include:
Sales & Marketing
Leadership/Supervisory
Project Management
Quality Management Systems
Operational Excellence
And here's the beauty part: Your company isn't required to write the grant application or perform grant administration work.
Who should attend?
Early-stage life sciences company owners, decision makers, and managers, as well as HR, manufacturing, production, administration and finance leaders.
LOCATION:
M2D2, 110 Canal Street/4th Floor, Lowell, Massachusetts
Free lunch, great networking, valuable knowledge for startups—REGISTER HERE