Introducing Accelera, one of 20 medtech startups chosen as finalists in the 7th annual M2D2 $200K Challenge. We spoke with co-founder, president, and COO Michael Wing who shared the story of their innovation.
What is the innovation you've entered in the M2D2 $200K Challenge?
Accelera's first wearable technology product is a soft personal ankle wrap embedded with patented Stochastic Resonance Stimulation (SRS) technology. It is adjustable to the individual to create a safe-to-use, low-level stimulation that restores the body's natural level of sensitivity, leading to improved proprioception, balance, postural stability, and gait.  
What inspired you to develop your device?
We are facing a historic challenge to improve and maintain healthy balance and postural stability in active adults and the aging population. Addressing age-related falling is one of the largest health concerns today and Accelera's technology can help.
The Wyss Institute at Harvard University has invested nearly $4.5 million in research and development for the application of SRS. They have documented in multiple studies and peer-reviewed papers the technology's benefits for improving individual balance and postural stability.
It occurred to the Accelera team that if we were to focus Wyss's technology into a new, meaningful, and unique wearable technology, then we could make a significant impact on improving the elderly fall epidemic and help restore functional joint stability for people rehabbing from joint injury with future SRS products.
What are the most significant barriers you've faced and overcome? 
Probably the most significant barriers we've faced over the last year have been related to moving the business forward with minimal financial resources. We've managed to organize a great team, engage a highly experienced and well-respected team of advisors, and to partner with great manufacturing organizations. Everyone involved has donated a great deal of expertise, time, and materials to the project, helping move the product and company forward.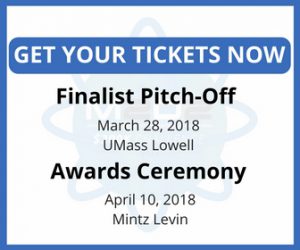 Can you share a "Eureka!" moment—a breakthrough in the development of your idea?
One of our "Eureka" moments was born out of the many conversations with athletic trainers, senior care organizations, researchers, and our manufacturing partners. Everything came together and the product concept "jumped off the page" as an easy-to-manufacture, easy-to-wear device that is practical, comfortable, and durable. This breakthrough in design serves multiple markets, such as elderly balance, athletic training, and lower extremity rehab following joint injuries. It also drastically reduces our manufacturing costs and inventory requirements.
If you win, what's next?
Our next steps include:
30-day product demonstrations with a major senior living organization (currently underway) and an already-identified large orthopedic medicine and physical therapy organization
Setting the final product design based on the feedback from those long-term demonstrations
Finalizing our manufacturing process
Establishing our FDA designation
Fine tuning our go-to-market sales plan and establishing channels for first sales
Commencing production and sales
You're invited to meet ALL the finalists in person at the two upcoming events that will conclude the Challenge:
Challenge Pitch-Off—Wednesday March 28 at 5:00 pm, University Crossing, 220 Pawtucket St., Lowell
Finalist Awards & Networking Event—Tuesday April 10 at 5:00 pm, Mintz Levin, 1 Financial Center, Boston
For more information and tickets, visit https://www.eventbrite.com/e/m2d2-200k-challenge-finalist-pitch-off-awards-ceremony-tickets-43307428685