"Paris is always a good idea" – Audrey Hepburn 
"An artist has no home in Europe, except in Paris" – Friedrich Nietzsche
No matter who you are or where you come from in this life, I've always felt like Paris is a place where all can come and feel a new (for some reborn) sense of excitement and wonder, and I was right.
My trip to Paris began with a 5 hour bus ride beginning at midnight, followed by a few changes on the Metro, and this was my first view of Paris after stepping off the metro at 6:20 am…
.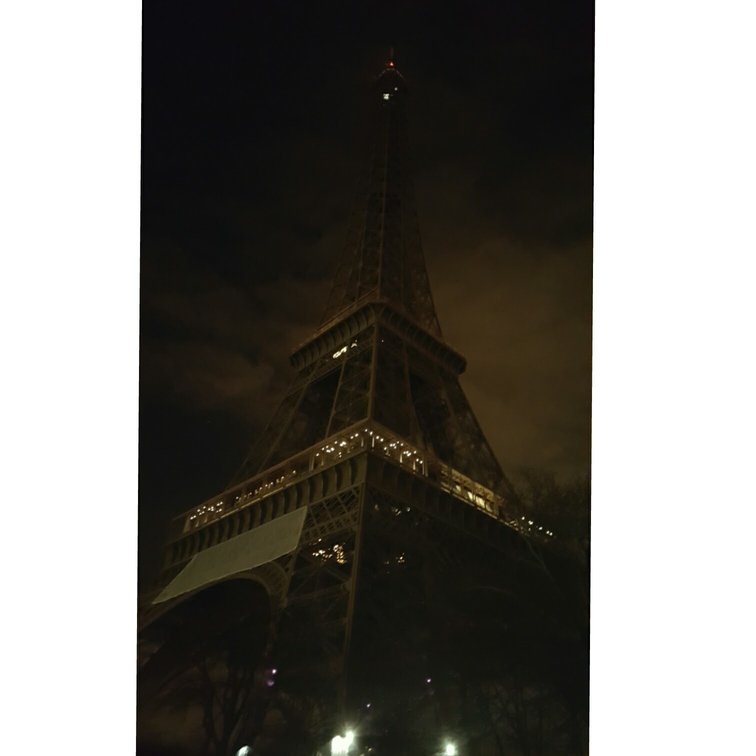 (The Eiffel Tower, 6:20am)
…I was taken aback by the enormity and beauty of this monument. I had seen photos of the tower thousands of times, but not one could ever come close to giving you even the slightest idea of what it's like to have this magnificent structure right in front of your eyes. While the Eiffel Tower is not a symbol of France, it is one of Paris, and is one that represents prosperity and achievement and inspiration.
Notre Dame of Paris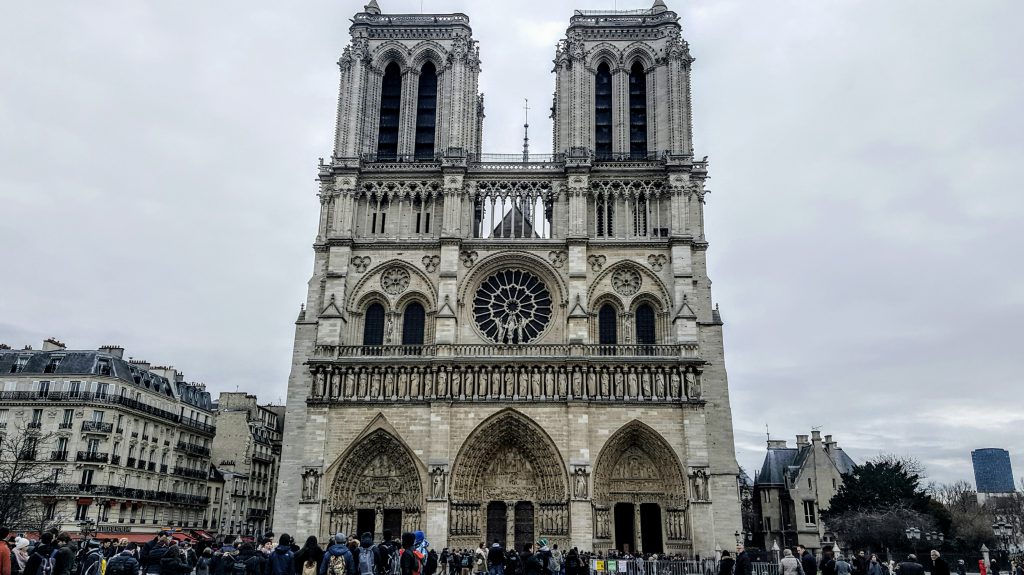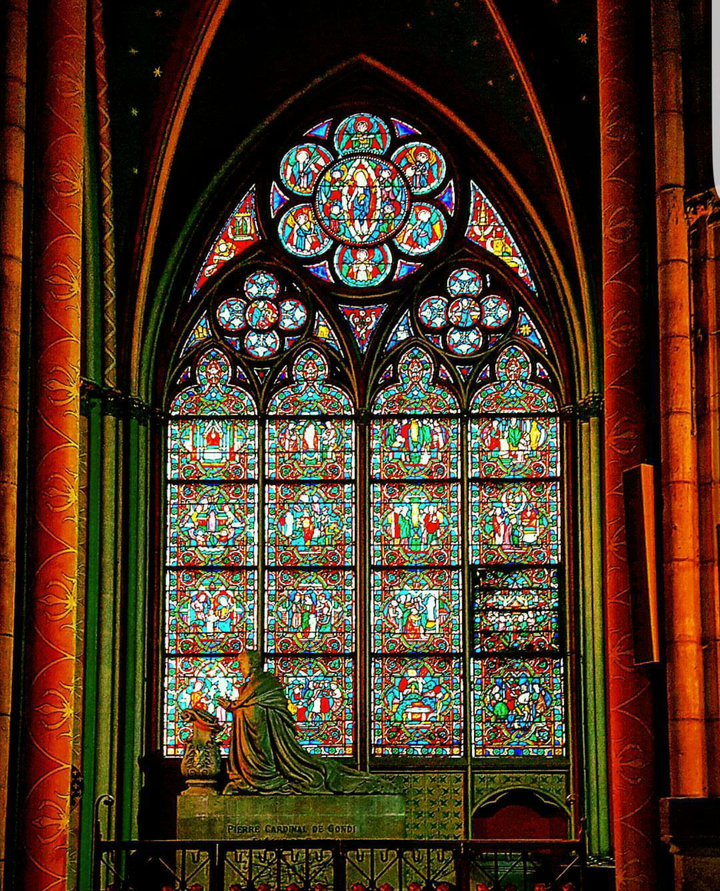 Seeing Notre Dame for the first time is a pretty surreal experience. This church (monument) is hundreds of years old, inspired countless stories, and has played such a large role in the history of man and is still in operation today. The place which inspired Victor Hugo to write one of our most beloved tales, The Hunchback of Notre Dame, the place where King Henry VI was crowned king of France in 1431, and where Napoleon I had his coronation in 1804 is open everyday for visitation and regular masses and church services are still held there.
The Louvre Museum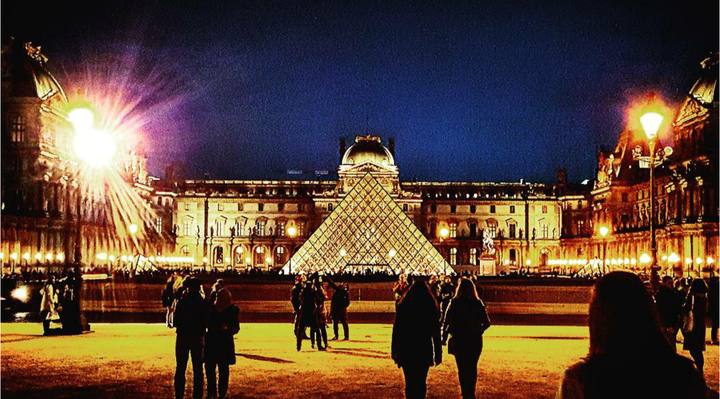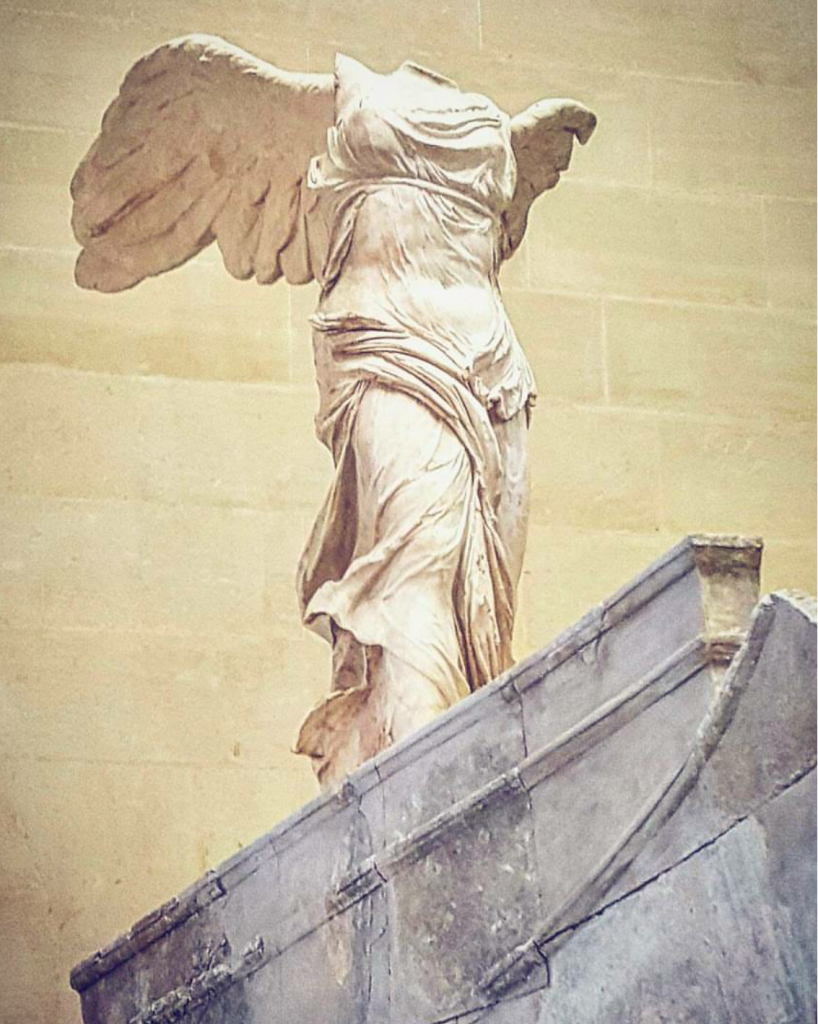 The Louvre museum is an unbelievable place, filled with thousands of years of art and culture and history all under one palace. Coming to the Louvre is a must, visiting is as close as we are going to get to having the ability to travel through time. Whether you are fascinated by Egyptian artifacts, Renaissance paintings, or ancient Greek statues, like Nike the Goddess of Victory, who is in the above picture, there is something for everyone. The Louvre is HUGE, you really need to dedicate a whole day to visiting the palace or to make multiple trips. These photos are from my first time there where we only did a quick run through of a couple exhibits, I will be returning this weekend to discover what else this amazing museum has to offer.
My first time in Paris, though brief, was spectacular. Paris truly is an amazing place full of history and culture. Like I said before, I will be returning this weekend to unearth what other wonders may lie in Paris.
à bientôt
Kathryn