We filled our bellies with Shakespeare and all things touristy for our three days in the town of Shakespeare's birth and final resting place. We managed to see two productions at the Royal Shakespeare Company, visit Shakespeare's home where his father made gloves, see his grammar school where he learned "small Latin and less Greek" (though by our standards, there was nothing small about it), and enjoy the many, many gift shops.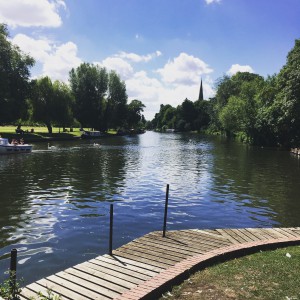 The Sweet Swans of the river Avon. (Though not so sweet; I saw them attack children for food.)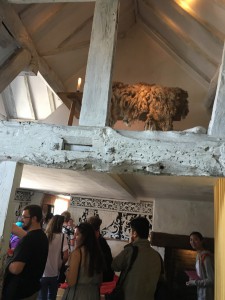 A visit inside the Shakespeare house. Sean and Taylor admire the furniture.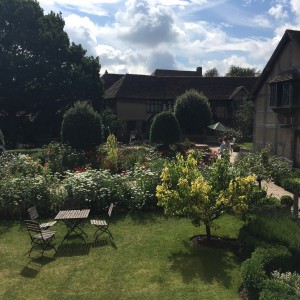 After tight quarters with low ceilings and tons of visitors, the gardens were a beautiful spot to relax and breathe.