I am super grateful that the workload abroad is a bit lighter here than at Umass Lowell. Professors really want to make sure that study abroad students have time to explore and fully live this great experience. As a consequence, more than often I have free time to do just that. Explore Barcelona!
My most recent stroll was yesterday afternoon around "La Rambla" and "El Carmel". First, I went to La Boqueria. The Mercat de Sant Josep de la Boqueria, often simply referred to as La Boqueria, is a large public market in the Ciudad Vieja (old town) district of Barcelona, Catalonia, Spain, and one of the city's foremost tourist landmarks, with an entrance from La Rambla, not far from the Liceo, Barcelona's opera house. This market is pure heaven. I found a variety of items from freshly made juices to tapas. A tapa is an appetizer or snack in Spanish cuisine and translates to small portion of any kind of Spanish cuisine. Tapa may be cold or hot. In some bars and restaurants in Spain and across the globe, tapas have evolved into a more sophisticated cuisine. I also came across snacks such as chocolate and a huge variety of nuts!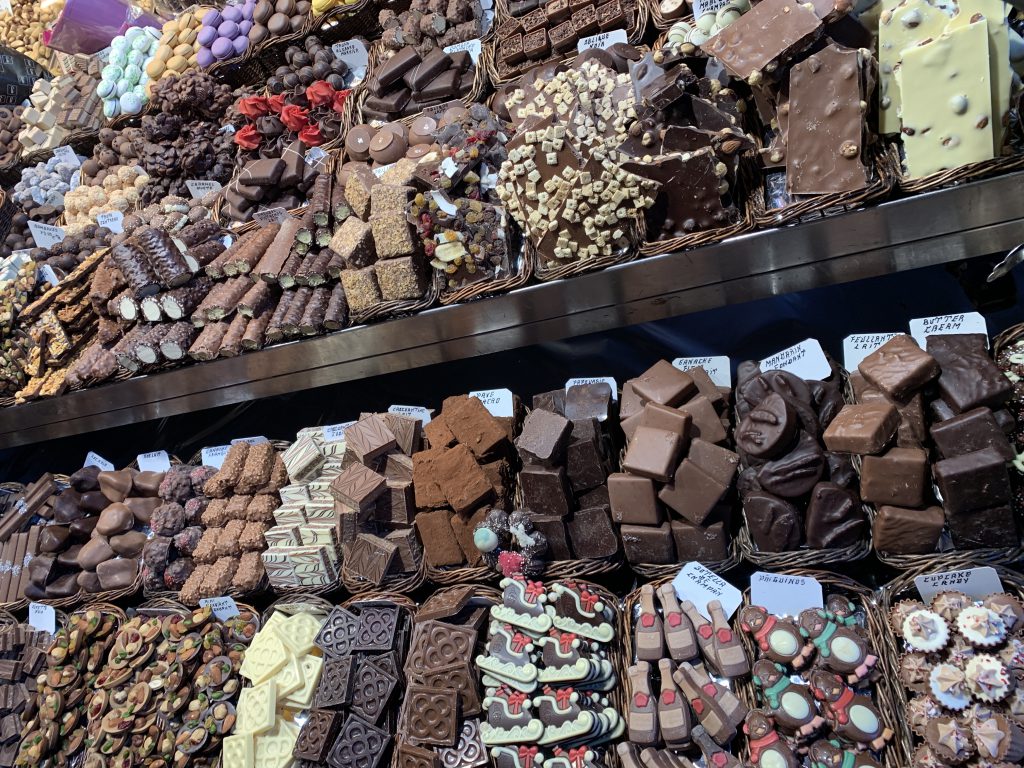 Around the time I was done enjoying all the delicious foods that La Boqueria offers, it was nearly sunset. So, I decided to go to Bunkers. The bunkers of Carmel is a viewpoint from which you can see the whole city of Barcelona (360º city view). It is located at the top of Turó de la Rovira in the Carmel neighborhood with a height of 262 meters. It offers panoramic views of Barcelona from Spanish Civil War bunkers where anti-aircraft guns were installed. My friends and I stayed there until sunset, enjoying some music, and sipping on some beer.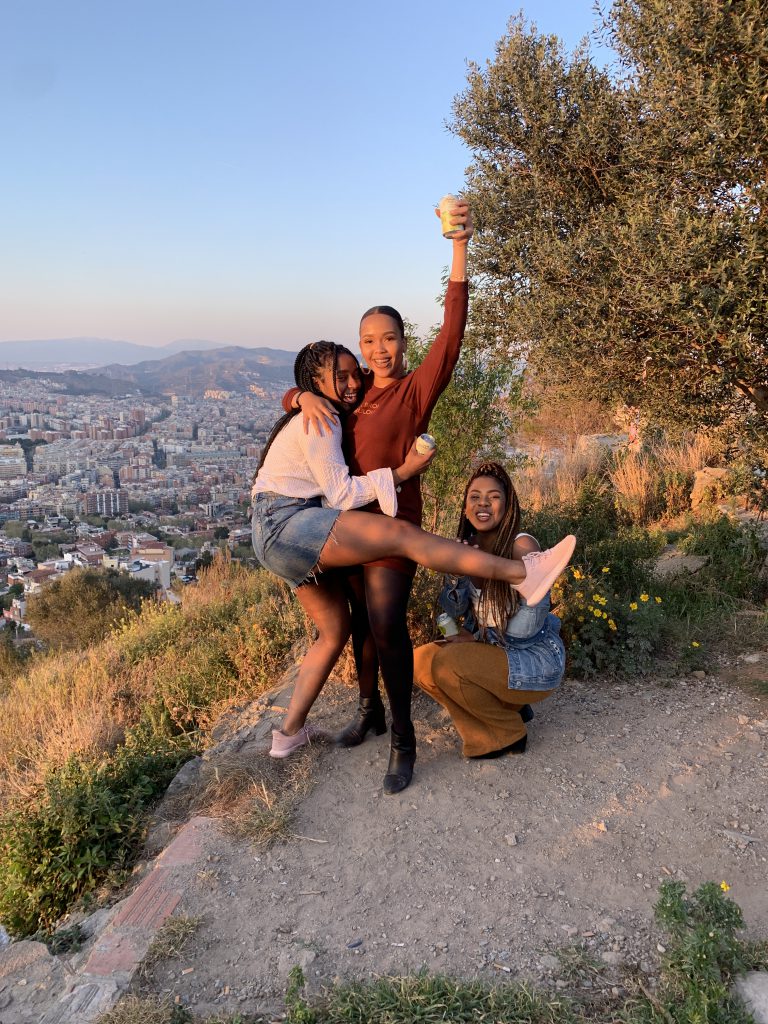 I really could get used to this life forever! Oh, Barcelona!