Today we explored Venice!!! We set off on our journey leaving Florence at 7:45 taking quite a fancy train. When we arrived in Venice we decided to adventure and make our way to San Marco while exploring the local shops and markets. We found a cute art store that had awesome colorful illustrated prints made by a lovely artist.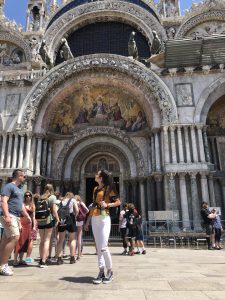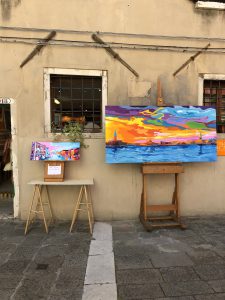 And of course, we went on a gondola ride that was incredible! It's something you always see in movies and I never thought I would be in this position. The city of Venice is absolutely beautiful, even though trying to navigate from one side of the city to the next is quite a task. There were so many cool poster designs around the city, and it was so interesting to see how different designs and ideas differ throughout cities in Italy.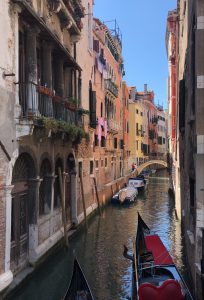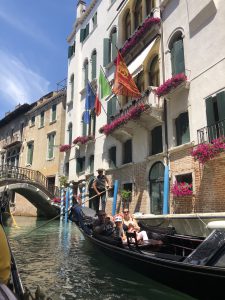 After a total of walking almost 11 miles, I would call it an awesome day.