By Jessica Grant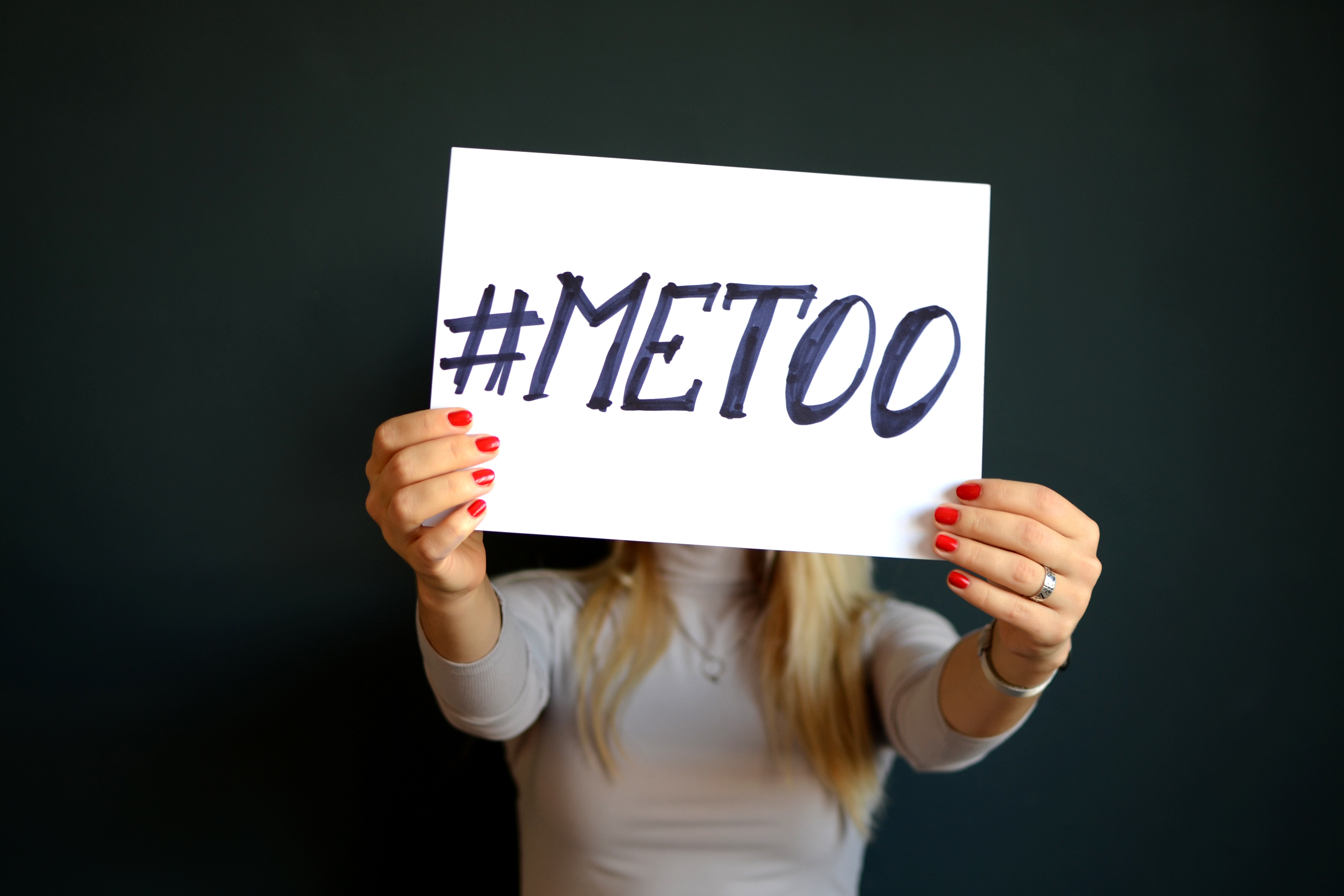 In Paolo Freire's The Pedagogy of the Oppressed (Freire, 1970) and Education for Critical Consciousness (Freire, 1973) he explores the multidimensional nature of oppression and conditions by which social action can thrive. Freire analyzes the complex interactions between oppressor and oppressed while holding in tension the possibility and hope of collective action despite abysmal conditions. This was due in part to the centering of marginalised groups as change agents and the belief that they held the keys to societal and cultural transformation. In the following essay, I would like to examine the timeline and inception of the #metoo movement through the lense of social change and collective action. Did the movement utilize transformational or ameliorative interventions? What role did identities occupying spaces of power play in the movement's wide spreading? Lastly, does this movement present unexplored tactics for social change? 
Despite the popularizing of the #Metoo hashtag by Alyssa Milano on Twitter in October 2017; the phrase was inspired by activist Tarana Burke. Burke – a Black Woman and survivor of sexual violence and founder of a girls empowerment non-profit  – started #metoo as a "bold declarative statement" (Santiago C, Criss D 2017) dismissing shame and a form of connection and solidarity amongst survivors. For eleven years, Burke led her organization, traveled to events and served as an outspoken activist addressing sexual violence targeted towards women. Despite the decade of behind-the-scenes work done by Tarana Burke; she admitted that the virality of 'Me too' has allowed for the creation of an "entry point to healing" (Santiago C, Criss D 2017) for many survivors. The dialectic nature of #metoo's popularity opened the door for stories and solidarity amongst survivors, but is it doing the work to change the way society views sexual violence or gender-based violence?  
This question highlights another tension existing within this movement: how can progress be measured? While it is still too early to tell, the charge of any one movement or activist to be the sole changemaker adheres to the widely criticized notion of linear change. In Catherine Campbell's paper "Community mobilisation in the 21st century: Updating our theory of social change?"; (Campbell 2014) she prods at the notion that change must occur in succinct phases. By believing that change toward a hopeful and "progressive" (Campbell 2014) future is inevitable, it undermines the multitude of resistance faced by identities within the margins. It even suggests that their position within societal margins are a facet of an overwhelmingly positive and progressive process. I believe that this notion of change additionally places invariable pressure upon leaders of social movements and suggests that a failure on their part decreases the validity of their cause. In Reinhart Koselleck's book, "Futures Past: On the Semantics of Historical Time" he rejects the notion that "history" has been marching humankind "in the direction of progress and freedom" and emphasizes that "every space of human interaction is the product of 'interrelations of multiplicity, difference and plurality" (Koselleck 1985). This leaves us with the deliberate job of analyzing the #metoo movement as a light amongst darkness but not one existing in a vacuum instead one with deep historical complexity.  
In agreement with Catherine Campbell's paper, the #Metoo movement poses as a helpful example of the one of the new "burgeoning global protest movements" that fuses historical perspectives of change with developing ones (Campbell 2014). The paper illuminates various examples and stages of Community Mobilisation; but highlights the need for a CM that has a "critical or political emphasis"(Campbell 2014). It is this critical CM that is grounded in the "belief" that efforts to decrease inequality must "promote the capacity of the powerless to demand their rights to health, and develop social environments where the powerful are likely to heed their demands"(Campbell 2014). Similarly, rumblings of the #metoo movement had begun nearly a decade back but had only come to a socially visible and pressuring entity within the past year. Perhaps, the movement was able to come to this critical point because the years prior were spent developing the social environment that would catalyze change. Freire asserts that in addition to this "critical or political" grounding supported by Campbell; CM also must involve dialogue and critical thinking by the marginalized group with the inclusion of an external change agent (Freire 1970,1973). In this particular movement, I believe that the celebrities and Women holding locations of power assisted in the momentum and visibility given to the issues of sexual violence.  
It is hard to say whether the involvement of Alyssa Milano and other positively regarded celebrities aided in the overall push to destabilize the patriarchal structures that promoted such violence or transferred visibility to White, cis and economically privileged women – perhaps both. Milano's tweet and involvement brought an air of legitimacy to the movement that sparked a global response amongst thousands of survivors. In Saul Alinsky's "Rules for radicals: A practical primer for realistic radicals"; he notes the difficulty of creating social change in a way that uplifts those on the margins while not ignoring the world as it is (Alinsky 1989). He controversially argues that in order to transform the world into what we desire, "we must first see the world as it is and not as we would like it to be" (Alinsky 1989). Through this knowledge we can see how despite the complex origins of the movement, it's recent visibility can be partially credited to the involvement of high-profile persons. 
According to Metoorising – a platform created to by Google Trends data to create a visualization of interest in "MeToo" overtime – interest and participation reached hundreds of cities throughout 2017. This high number not only reflects the pervasiveness of sexual violence worldwide but the redefinition of solidarity in present-day social change movements. Although #Metoo is not the first social movement to utilize social media as a launching point for dialogue; it's popularity merely reflected a deep-seeded discontentment with prevailing power dynamics. Therefore, I believe that through personal storytelling and collective outcry the movement is operating in a transformative intervention space.  
Exhausted with the problematic rhetoric of victim blaming many survivors utilized the hashtag as an opportunity to additionally explain the problem with viewing sexual violence as the fault of the victim. In doing so, they pointed toward the need for systemic change in addition to personal accountability for predators. According to Nelson & Prilleltensky's definition for ameliorative and transformative interventions; #metoo aligned with the second-order change of transformative by involving "community process" and focusing on the unequal patriarchal power dynamic (Nelson, G, Prilleltensky, I 2010). This appetite for transformational change has sparked adjacent movements calling for systemic and industrial change. Founded in January 2018, TIME'S UP ™ is a movement against sexual harassment and created in direct response to "the Weinstein effect and #Metoo". In addition to the accepting donations for its legal defense fund and advocating for the everyday rights of women; they aim to address the "systemic inequality and injustice in the workplace" while shifting the cultural "paradigm". This comprehensive organization represents one of the positive ripple effects of #Metoo's sense of solidarity and collective agency.  
While it is hard to analyze the short and long-term effects of a movement without significant hindsight, I would project that #metoo movement could have lasting impact in the fight against sexual violence. The movement highlights our cultural tension of desiring power dynamic shifts while also valuing the voices of persons occupying identities of power and sidelining those within the margins. It emphasizes Freire's point about the strength of solidarity through collective dialogue and introduces social media as a potential catalyzing "external change agent" (Freire 1970, 1973). The fight for justice is far from over and not necessarily confined to the linear progression we may assume, but the success and disruption of the #Metoo movement provides us with a hopeful glimpse into the future.  
References 
Alinsky, S. D. (1989). Rules for radicals: A practical primer for realistic radicals. New York: Vintage Books, a division of Random House. 
Freire, P. (2014). Education for critical consciousness. London: Bloomsbury Academic. 
Freire, P. (2018). Pedagogy of the oppressed. Burnaby, B.C.: Simon Fraser University Library. 
Home. (n.d.). Retrieved from https://www.timesupnow.com/home#ourmission-anchor 
Koselleck, R. (1985). Futures past: On the semantics of historical times. Cambridge, MA: MIT  Press. (n.d.). Retrieved from https://metoorising.withgoogle.com/ 
Nelson, G. B., & Prilleltensky, I. (2010). Community psychology: In pursuit of liberation and   well-being. Basingstoke, UK: Palgrave Macmillan. 
Santiago, C., & Criss, D. (2017, October 17). An activist, a little girl and the heartbreaking origin of    'Me too'.