China Unicom
During the beginning of our second week in Nanjing, we all took a trip to visit the company China Unicom. China Unicom is an innovative state-owned telecommunications operator which serves both Mainland China and Hong Kong. Not only is the company innovative, but it is the fourth largest mobile server provider in the world. After arriving at the company, we were treated to a presentation on the company's developments regarding 5G technology as well as a ride in one of their impressive 5G buses. Quite frankly, the whole presentation was somewhat stunning and felt as if we had stepped into a science fiction movie set in the future. The contrast between the more traditional areas of China and what I was seeing in this company was jarring, and I truthfully had no idea anyone was this close to achieving the technological advances that were seemingly being made here.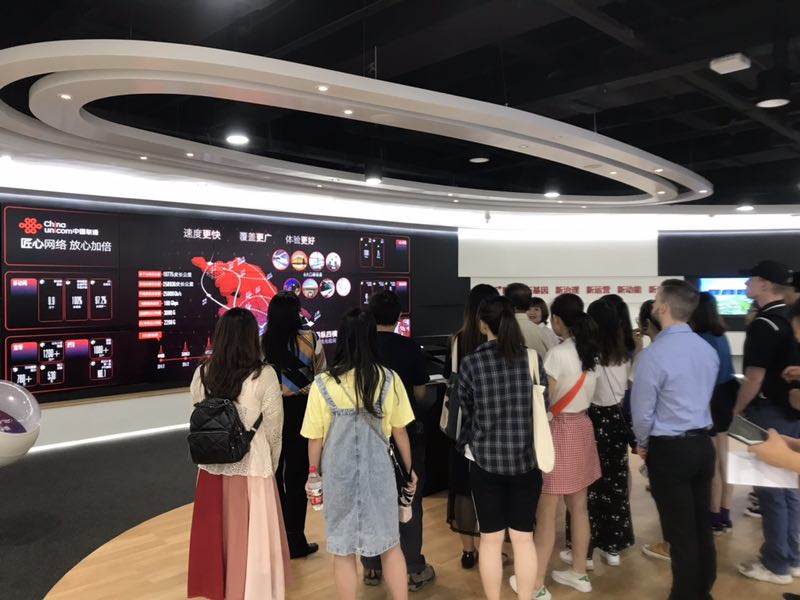 Beyond what we learned in the presentations that China Unicom provided, one of the more fascinating parts of the experience was a conversation we had with one of the company's employees. As a few other American students and I stood in the lobby waiting to be brought back to the hotel, this employee approached us and opened an interesting conversation. He mentioned that he had spent some time studying in the US and discussed topics such as the differences between the two countries, his thoughts on key technologies to look out for in the near future, and starting a business while working for another company. Without going into too much detail on what he said, he mentioned the fact that he spent his days working at China Unicom and his nights hustling on his own medical technology company he had recently started. Talking with this young and enthusiastic employee was an incredibly eye opening and inspiring experience which allowed me to see many things from a new perspective. I believe that it is moments like these, a human to human conversation with someone from a different culture who brings a new perspective to the table, that make visits to other countries such valuable experiences.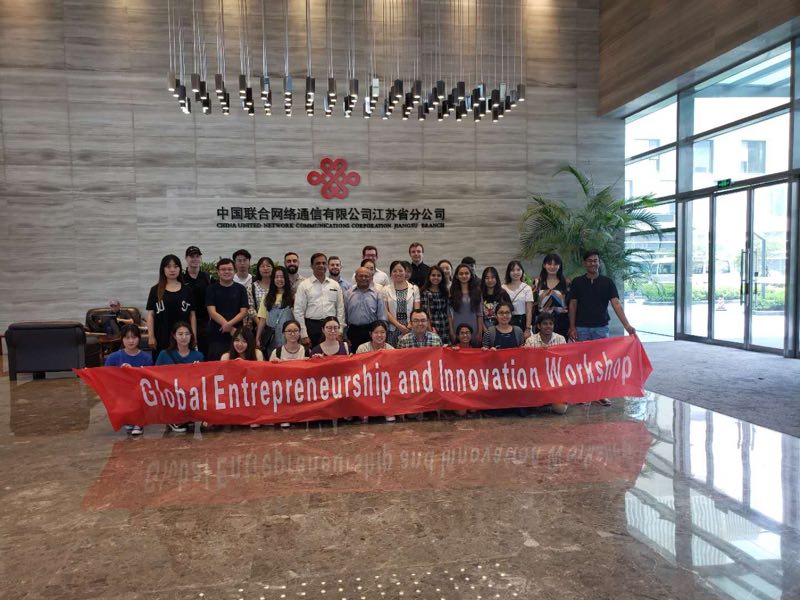 Leaving Nanjing
          The night before our final presentation was a late one in which almost all teams found ourselves scrambling to put our finishing touches on the projects and be well prepared for the morning to come. We had all come so far in the past two weeks that proceeded us, and my group had certainly developed a strong bond through the work we had accomplished in the classroom as well as the unforgettable memories created together in our free time. When the morning to present finally came, we all arrived in the classroom in a state of exhaustion, nervous anticipation, and satisfaction. Several of my group members expressed their fear in delivering the presentation- and I didn't blame them. I couldn't imagine how difficult presenting a business model to a classroom full of people and in a language I hadn't grown up speaking would be. Nevertheless, when we had finally finished speaking, I found myself extremely proud of how my group performed and feeling bittersweet that the experience had concluded.            
After the closing ceremony had concluded and it was near time to depart for Nanjing, it was time to say goodbye to everyone in the program we had become so close to. Never in my life has an experience allowed me to form such meaningful friendships in such a short amount of time.  As cliché as it sounds, it truly felt as if we had all become family. Everyone exchanged their gratitude toward one another and made promises of staying in touch over WeChat. Finally, our group of American students boarded the bus and watched as our new friends waved goodbye from the sidewalk. It wasn't until that bus ride to the speed train that I was really able to stop and digest the unforgettable journey I had just experienced.