First few days in China
May 30, 2018
I have been looking forward to this experience for months now! Finally, it's time to get on this plane and fly to China! This flight will be long but will be so worth it! I am so excited to travel to China for the second time in my life. When I first traveled to China a few years ago, I came back with a completely new and different perspective of the world and how it works. I can honestly say I found a part of myself in China and cannot wait to return and learn more about this fascinating country.
I know some people might be hesitant about the long flight, but it really is such a small part of the trip. It's not so bad either! And you get to fly over the top of the world which was pretty cool. I got some awesome pictures before we landed in Hong Kong early morning and when we took off in Hong Kong.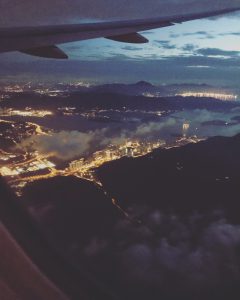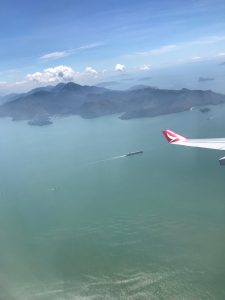 Culture Shock!
Although I have been to China before and knew exactly what I was in for, it was fun to see my fellow classmate's reactions to the culture shock. The first time I came to China I was completely taken back by how different it is here than at home. I also forgot how many people there are in China and sometimes it can be overwhelming. The craziest thing is watching all of the people drive cars, mopeds, riding bikes during rush hour traffic. It looks chaotic but as I watched everyone driving I noticed something. There is this crazy, chaotic, but smooth rhythm in the way they drive. There is a lot of beeping, but not aggressive beeping like here at home. The drivers beep a lot to alert people that they are coming or if they are letting someone go. You can see right away how the massive population plays a huge part in the way the people here drive.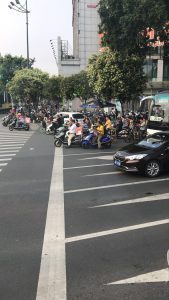 Another part of the culture shock has to be the food. When I think of Chinese food at home I think of crab ragoon, egg rolls, general tsaos chicken etc. Chinese food in China is completely different than what you would expect. Also, the Chinese food in China is different every where you go in the country; each city is known for their own specialty dish as well. One thing about the food that I appreciate is they don't waste any part of the animal. Fish is brought to you some bones still in the meat and a lot of the soups have some parts of the animal that you usually wouldn't eat in America. I tried a few things I normally wouldn't eat and I still loved the experience! I enjoyed a majority of the food we had at the restaurants. The food is one of my favorite things about China and all the different flavors in the dishes. Last time I went to China I didn't try any of the street food even though it smelt so good. I was a little nervous to try the street food but this time I did and it was delicious!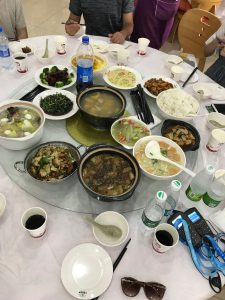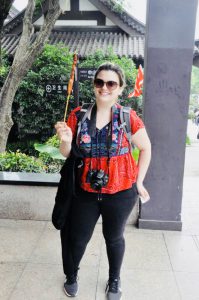 Exploring!
The first few days in China our UML group traveled to a few different places before the GE2 program started on June 4. This was a great way for students to experience China and the culture before we had to do some school work! We traveled to Changzhou and went YanCheng ChunQin Land. This was a beautiful scenic park that touched upon Chinese culture and history. We learned a lot about Confucianism Yin and Yang. There was a tree full of gold leaves and red ribbons and we got to write a wish on a ribbon and hang it on the tree!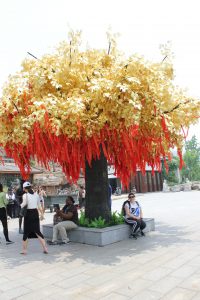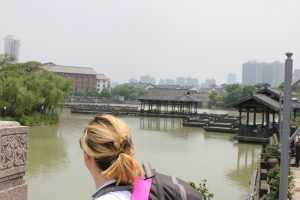 We also traveled to Yangzhou where we saw some beautiful Chinese scenery!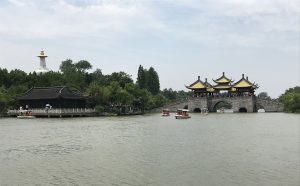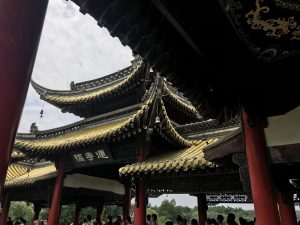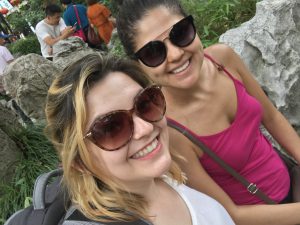 Beautiful view from our hotel in Nanjing! I woke up to this every morning while I drank my coffee. 🙂