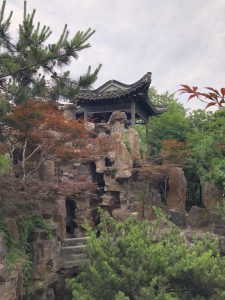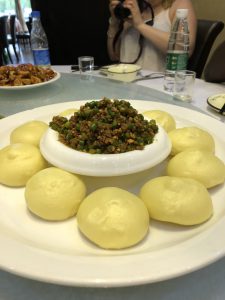 I am fortunate and glad to be in China Nanjing with the University of Massachusetts Lowell, specifically with the study abroad department. It's something that I had never dreamed in my entire life, But God makes it possible. What makes me more excited about this trip is the fact that that I will get the 6 credits that I need to complete my MBA program at Manning Business School of UML.
Since we came here on May 31 2018, we have been living a particular student life with a tough schedule, each lecture contains class exercises, practical cases. We are eight group projects working on real life projects. Each project should have been well conceptualized with a Business plan, interview questions and survey. For the first week we have learned a lot about Entrepreneurship, innovation, Market research and venture launched. Four terms remains on my mind: Process, value, resources and opportunities. I had the privilege in my early age to launch a kindergarten school in  Haiti in 1999. This entrepreneurship course has motivated me to do more not only to make money, but either to serve a poor and needy population. I have seen the outcome, for example, my daughters were part of this school and they become great students in USA. I am proud of it!!!
The Study abroad in China organized by the University of Massachusetts Lowell is either enjoyable. We visited the historical Museum of Zangzhou a beautiful park in Yangzhou. We enjoyed the time spent in these two areas. We thank Professor Mehta for this initiative and we thank  either professor Crooker for her engagement beside the students, we will not forget the volunteers who did a good job by welcoming us and participating actively to this Session of May 31 to June 16, 2018.