Last night, my classmates and I decided to all go out together and get some tapas. After all, how do you go to Spain and not do tapas?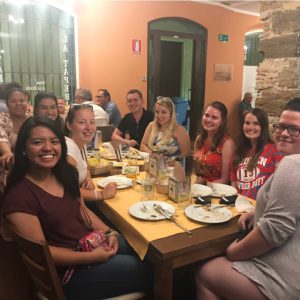 The tapas were phenomenal. My favorite dish of the night was croquetas de calamares. I would eat them every day for the rest of my life.  I also ordered my first Spanish beer – except, it was cider, I'm not a beer girl – and it was honestly the best thing I've ever tasted.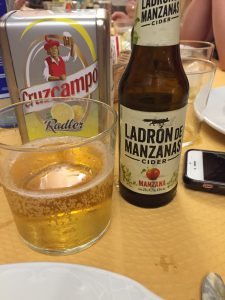 And… it was €1. I haven't stopped thinking about how good it was.
And what better way to follow up on tapas than with gelado?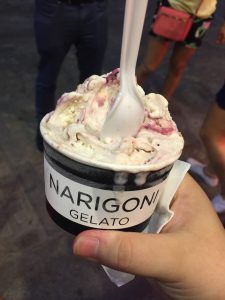 Mine was cheesecake and berry flavored.
After tapas y gelado, we walked around, exploring the beautiful city of Cádiz after the sun went down.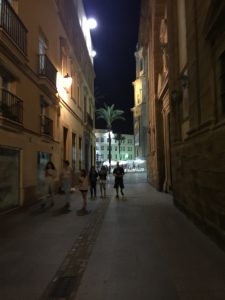 City hall is a personal favorite photo spot of mine, and the Plaza de España is a close second.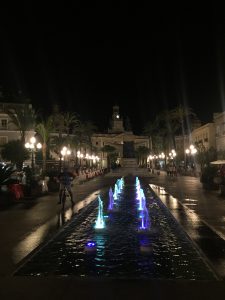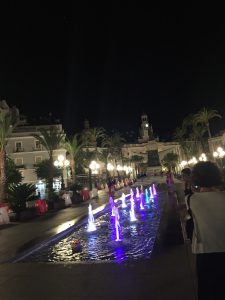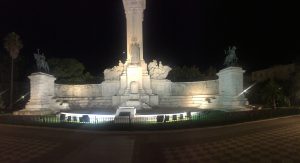 Between seeing the sights, conversing with locals, trying the local fare, and, of course, walking along the beach, it was definitely a super fun and successful night out with new friends!