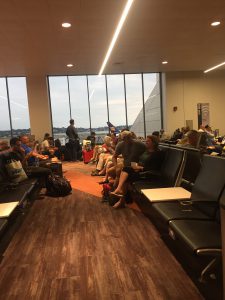 So, apparently, Barcelona was a popular destination this last Saturday. The lines at check-in were insane! Surprisingly, I got through security and boarded rather quickly, though.
This was my first time on a plane since I flew to Florida when I was seven years old, and I learned fast that me and flying aren't friends. Let's just say that life is tough when you're 5'10" and the guy in front of you decides to be the only one on the plane that puts his seat alllllll the way back. Nice. No sleep for me!
But after a gruelingly long and semi-painful flight, I finally arrived at my layover in Barcelona.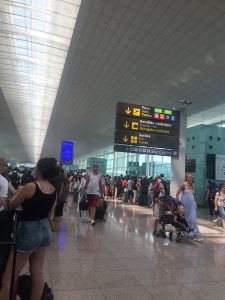 Fun fact – notice that the signs in the Barcelona El Prat Aeropuerto have three translations? Did you know that people in Barcelona speak a different language? It's called Catalan – though most of the population in Barcelona can also speak Spanish.
My layover in Barcelona was about three hours, and as if I wasn't already jet-lagged to the highest degree, my flight to Jerez was delayed. 🙂 Fortunately, when I finally did get on the plane, I finally got some sleep. I opened my eyes just in time to catch some pictures on our way down.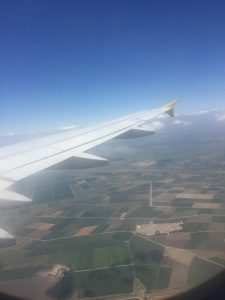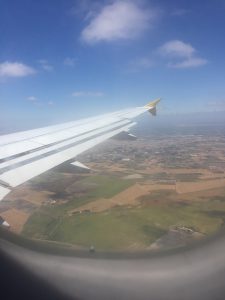 From the tiny Jerez airport, we finally were able to make our way to Cádiz!
And, yes – I did go to sleep as soon as I got to my host family's house. Necesitaba una siesta!