Ralphykeys will perform on March 18, 2023 at 3:20PM ET.
His presentation, Intro To Eurorack Modular Synthesis, will occur at 4:15PM ET in Durgin room 204.
Click here for the full program
Ralph Kinscheck is a Teacher/Trainer; Video Producer; Audio Engineer; Performer/Recording Artist; Technician; and Businessman/Entrepreneur.
Ralph currently teaches "Producing Music with Logic Pro" at Berklee Online.
Ralph also teaches privately one-on-one and in groups, teaching modular synthesis, synthesizer programming, music production. He also works as a coach, teaching basic entrepreneurship to freelance musicians.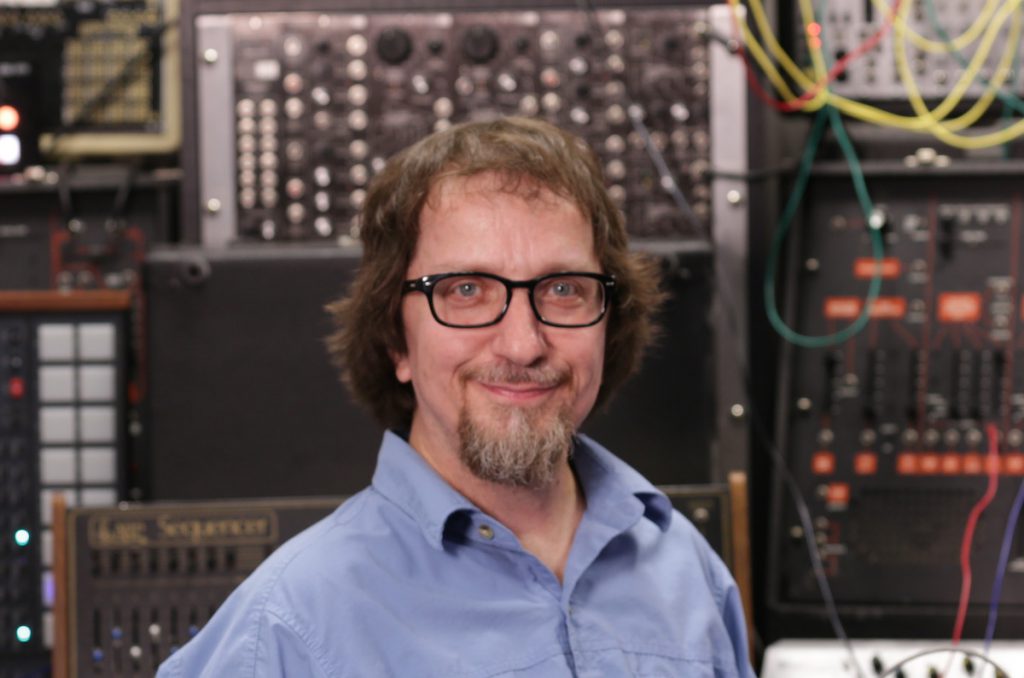 As a former Apple Certified Trainer for both Logic and Final Cut Studio Applications, Ralph taught classes up and down the East Coast, given clinics and worked with all types of clients from local studio owners to Editors from NESN, WGBH, Comcast and Hasbro.
He also leads a Logic Pro User's Group online.
He has produced videos of various concerts and functions, including events at Berklee College. He was part of an early attempt to live stream local band performances online in the late 90s. He currently produces his own music videos found online at YouTube.com
He has run sound for events all over Boston including the Garden and Lowell Auditorium and Tsongas Arena.
He has produced albums in various studios around Boston, as well as doing sound design for various independent film releases.
Ralph has been in the music industry for almost 40 years, initially performing live on keyboards at venues across the US and Europe. As time progressed he was found on multiple albums over the years, that have garnered national airplay on terrestrial radio and now on the web through streaming platforms like Apple Music and Spotify
He has also been known to take on management duties.
As an artist Ralph is currently reinventing himself as producer DJ, writing and producing Synthwave and Techno Electronic music with Computers, Analog Synthesizers and Modular Synths, aka ralphykeys.com
As a Technician he consults for various studios and independent producers throughout the Boston Area. He previously worked as a tech for Berklee College of Music's
Since 1998 Ralph has run Kinscheck Productions (KiProductions.com), a local Production Company in Massachusetts providing all the services mentioned above.