Jaina Cipriano will be featured in the Festival's installations
Click here for the full program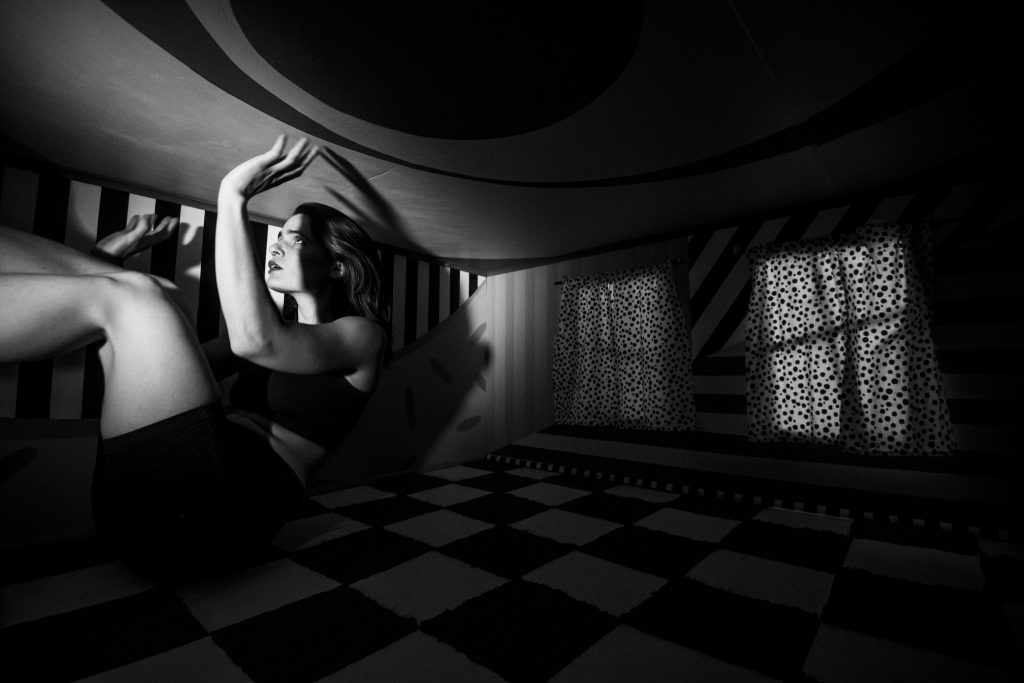 Jaina Cipriano is a Boston based artist communicating with the world through photography, film and installation. Her works explore the emotional toll of religious and romantic entrapment.
Jaina creates her photographs in built sets, forgoing digital manipulation because she believes creating something truly immersive starts with the smallest details. A self taught carpenter, she loves a challenge and her larger than life sets draw inspiration from the picture books and cartoons of her childhood. Jaina writes and directs short films that wrestle with the complicated path of healing.
In 2020 she released 'You Don't Have to Take Orders from the Moon', a surrealist horror film wrestling with the gravity of deep codependency. Her second short, 'Trauma Bond' is a dreamy coming of age thriller currently in the festival circuit.
Working with many local organizations to support and strengthen the community, Jaina was a judge for The Arlington International Film Festival, she dispersed funds for the inter-media portion of the Somerville Arts Council Grant Board, built sets for Arlington Friends of the Drama and served on the board of the New England Sculptors Association. Jaina is also the founder of Finding Bright, a design studio specializing in building spaces that transform.
Jaina studied at The New England School of Photography and has been exhibited in numerous group and solo exhibitions around New England. She is currently a Boston Fellow at Mass Art's Creative Economy Business Incubator and Merrimack Valley's E for All Accelerator program.