Olga Vechtomova will perform on March 18, 2023 at 12:20PM ET.
Her presentation, AI music composition tools for inspiring the creative process will occur at 1:00PM ET in Durgin room 204.
Click here for the full program
Every Constant Is Obsolete is an electronic music project of Olga Vechtomova, professor in AI at the University of Waterloo. Her debut album "When Time Is Gone" and the second album "Fading Words" were released in 2022. The musical approach towards creating these compositions was largely improvisational, with most tracks recorded in one take using analogue drone synthesizers, minimalist piano and electro-acoustic instruments.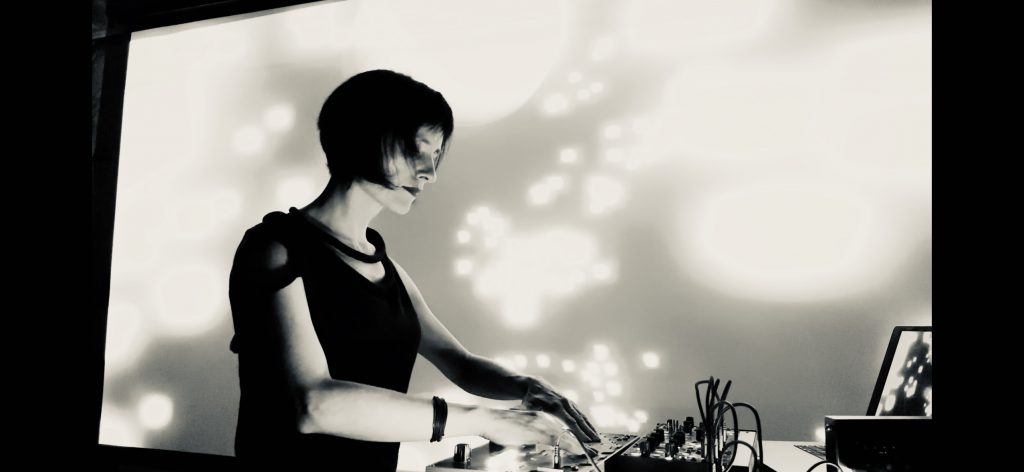 Every Constant Is Obsolete performs live with analogue synthesizers accompanied by an AI-driven system called LyricJam Sonic, developed by Olga as part of her research into AI for music at the University of Waterloo. LyricJam Sonic uses clips of studio recordings by Every Constant Is Obsolete to create music accompaniments that augment her live performances. The system also generates an immersive real-time 3D visualization which teleports the audience on a visual journey through the AI latent space as the system locates the next musically compatible clip while it interprets the live performance.