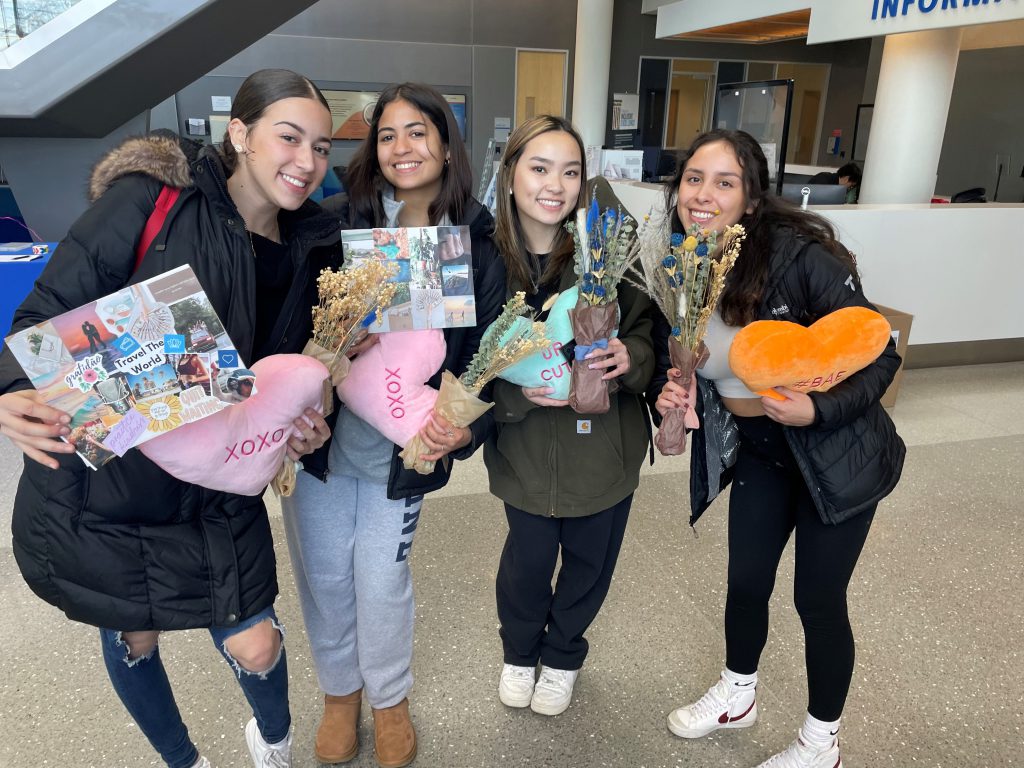 On Valentine's Day 2023, our office partnered with the Association of Campus Events, Office of Multicultural Affairs, UMatter2, and the Rist Institute for Sustainability to host the Love Thyself Event!
With a different view on Valentine's Day, our event focused on self love! Not only did this event promote emotional health with an emphasis on self-care, but many of the stations encouraged connectedness and community, promoting social health.
In the University Crossing Atrium, there were activities corresponding to each of the five love languages. Our office hosted a station to create your own vision board for Acts of Service.
Students were able to stuff a Valentine's heart and spend some time coloring with ACE to represent Physical Touch and Quality Time respectively.
UMatter2 hosted a table with white boards for students to write positive Words of Affirmation.
The Rist Institute for Sustainability represented Gift-Giving with a bouquet making station.
In addition, OMA hosted another table for self-love for students who identify with the LGBTQ+ community.