By: Angel Molekunnel, Manning School of Business Well-being Leader
Many people dream of having beautiful, flowy hair. However, for many of us, that is not the case. According to the Head & Shoulders poll, more than half (57%) of women in the United States feel their hair is damaged.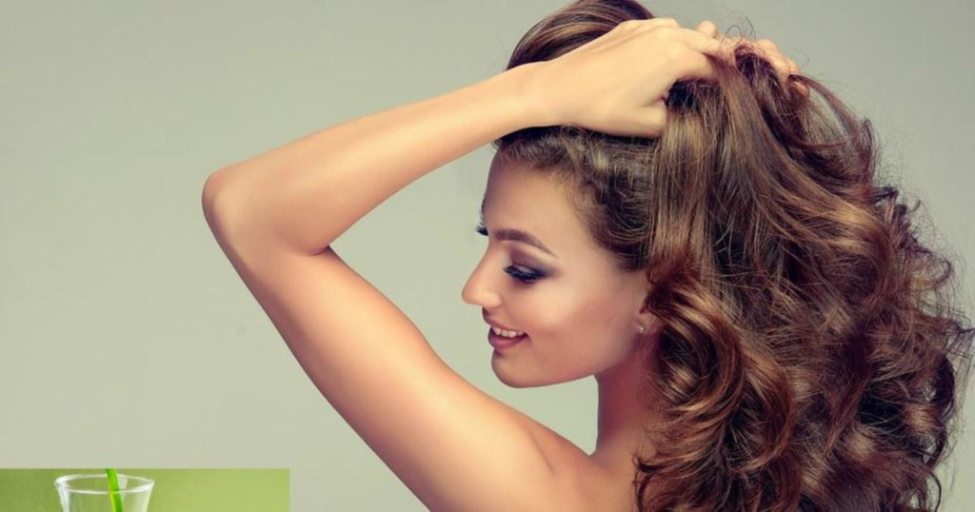 There are several reasons why your hair may be damaged. Chemical treatments such as hair color, relaxers, and perms can weaken the hair and make it brittle. Sunlight, wind and pollution may harm all hair over time. Excessive hair washing or the use of strong shampoos can strip the hair of its natural oils, causing dryness and damage. A diet deficient in key elements such as protein, vitamins, and minerals can result in weak and damaged hair. Some people are inclined to have weaker or more brittle hair due to genetics. Hair can become brittle and fragile due to medical problems such as hypothyroidism.
The best part of haircare is that hair damage can always be reversed.: To do this, select products that are appropriate for your hair type and needs. Look for shampoos, conditioners, and styling products that are free of harsh chemicals and sulfates, as these can strip your hair of its natural oils.
Split ends can be removed to protect the hair and encourage healthy development. Seek products designed particularly for damaged hair and avoid ones that include harsh chemicals such as sulfates and parabens. Heat may make damaged hair worse. Use a heat protectant spray if you must use heat-styling instruments such as flat irons or curling wands. A weekly deep conditioning treatment can assist in the repair and restoration of damaged hair. To protect your hair from UV rays, wear a hat or use a UV-protected leave-in conditioner. To avoid tangling or breaking hair, use a wide-tooth comb or a brush with soft bristles. Consider seeing a hair stylist for a professional treatment or trim if your hair is severely damaged.
Here are some hair care products I recommend for bleached, oily hair (my hair type) that I incorporate into my hair care routine.
Shampoo- Redken Bonding Shampoo (Damaged hair with split ends)
Fanola No-Yellow Purple Shampoo (To tone brassy blonde hair)
Conditioner– Paul Mitchell Condition (makes hair so soft)
Hair serum– Moroccanoil Treatment, Olaplex No.7 Bonding Oil]
Hair oil– Amla Indian Hair oil, Castor oil, Rosemary oil
Heat protector- Fantasia High Potency IC Heat Protector Straightening Serum
Citations-
● Damaged hair epidemic: Head & shoulders® answers the S.O.S. call. Damaged Hair Epidemic: Head& Shoulders® Answers the S.O.S. Call | Procter & Gamble News. (n.d.). Retrieved March 15, 2023 from https://news.pg.com/news-releases/news-details/2013/Damaged-Hair-Epidemic-Head–Shoulders-Answers-the-S.O.S.-Call/default.aspx#:~:text=The%20Head%20%26%20Shoulders%20survey%20found,into%20a%20ponytail%20(45%25)
● Ferreira, M. (2019, March 8). How to repair damaged hair: Common causes and treatments. Healthline. Retrieved March 15, 2023, from https://www.healthline.com/health/beauty-skin-care/how-to-repair-damaged-hair#hair-dye
● Tips for healthy hair. American Academy of Dermatology. (n.d.). Retrieved March 15, 2023