I sit here and think about what to exactly write about, the exact words that could somehow describe the special day that happened on July 19, 2021.
Currently, I'm wearing my hair in a messy bun, a comfortable band t-shirt, and I'm doing this all on my phone (currently condemning any other technological device to the furthest depths). Of course, it is not much of a comfortable sitting process, as my sunburn from traveling to France con mis amigos dampened my body, but never my spirit. The idea of a sunburn happens when you don't apply sunscreen, then you burn. It is kind of a chain reaction, right? 
That is how this day went.
Before we all arrived together, I walked around with my friends, exploring the beautiful city, picking up these fashionable disposable masks (blue polka dots), trying new food and expanding my palette. We shopped at souvenir stores, observing the little gadgets, laughing at these adorable little beret magnets. Then, we all met up. We walked up this steep path, stopping at a place that is apparently the "only Michelin starred restaurant around here", and a perfect place for a first date. If you want to impress someone, go here.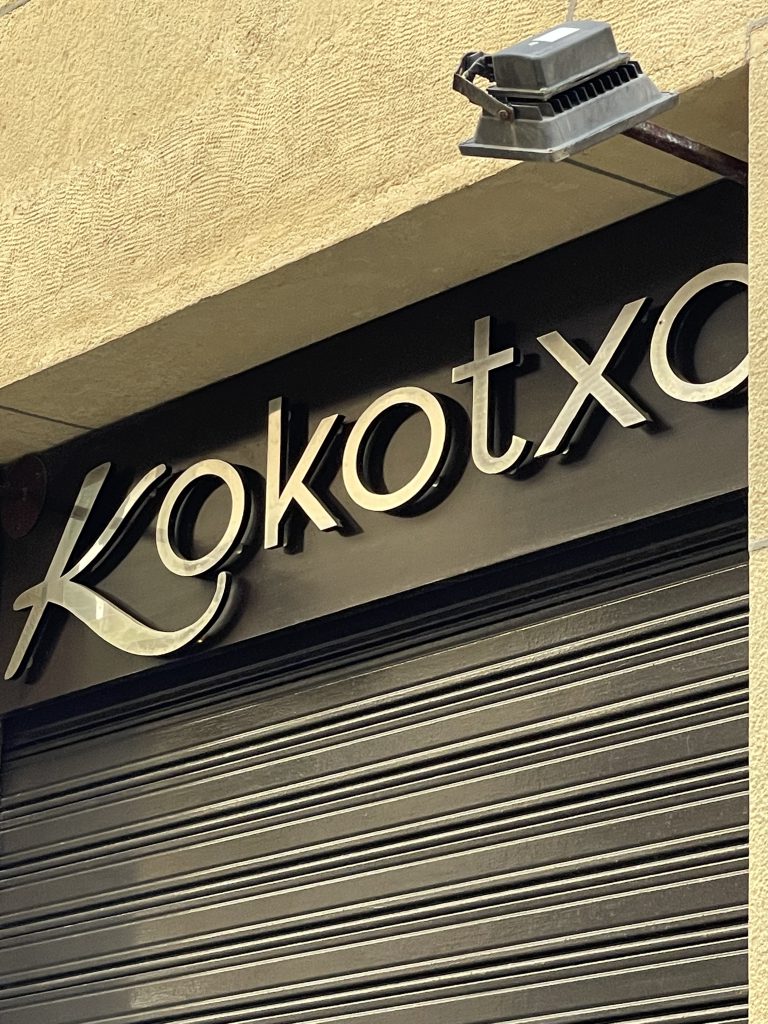 Walking up the hike made me sweat, my hair puff up and my clothes felt slightly looser and damper than before. Obviously, hiking was out of my comfort zone. But despite the challenging parts of hiking, the good outweighed it more. The sights I saw, the nooks and crannies and narrow passageways we took (that made me feel like I was in the 1920's and unveiled a secret passageway in my mansion). Laughing when someone was too tall and had to crane their neck to go down the stairs, or when someone would start humming a tune to an advertisement and we'd all join in. When we reached to the top, immediately what drew my eyes was this very large statue of Jesus. It felt powerful, like I had to be near it. Honestly, I don't think I have ever been as in tune as to my religion as I was staring up at that statue. It really unlocked parts of myself that I never explored. Nonetheless, we braved even more steps and went to the top. The view from the top is honestly something I don't think I'll ever be able to burn from my mind. From there, we walked down another path to talk about the book. We sat in the shade with Professor Z facing us, ready for us to reload and shoot our questions about the novel All That Followed at him. And boy, were my questions locked and loaded.
Now, the book is really intriguing to me. It is honestly completely different than the books I have ever read. The book starts and ends the same way, which was asked during the question section. We sat down, asking questions, narrowing in on the terrorism that happened in Basque Country. I was really interested in learning more about the terrorist group that disbanded a few years ago and was the prominent group in the book, ETA. We discussed the characters, such as Marianna's kidney transplant, Iker's choosing to sacrifice himself to prove a point, and of course, my slander towards Joni. I dislike Joni, a lot. When Nathan had asked about the meaning of the book's ending and starting the same way (because it is a technique used to emphasize the future), hearing everyone's questions made me think about the hook even more. Gabriel Urza did not only create a world or thinking for his book, he created a universe. The three people (Joni, Iker, Mariana) and their own different lives, but somehow coming together…magic happens. Which is why this day was so special to me, it is just like us. 
When we went to our very special Basque class with the infamous and comical Stuart, I felt much more in tune with myself. Sitting myself at the end and watching how everyone reacted to the environment. I'm not sure if anyone realizes it, but we all feed off on each other. Just like in the book and sunburns, we all are a chain reaction. Pieces of special significant moments in our individual lives fall together to bond us as a group. And when we come together, magic happens. In a way, we too are like the book. Different lives with different chapters, yet somehow we all find a way to come together for the final piece.