I'm currently laying down on a beach towel overlooking the stunning sight of the waves breaking in front of me, at Ondarreta Beach in San Sebastián. As I'm listening to the soft pop lyrics blasting through my AirPods, I close my eyes and feel grateful for the opportunity to travel during these critical times when others push back. I'm grateful for every morning walk leaving our residence to take the bus, for every talk with people I wouldn't have met unless I took that leap of faith. And mostly, I'm grateful because I have the chance to collect memories, lock them in a special place in my brain, and carry them with me for the rest of my life. I have made quite a lot of these memories throughout our trip but there's one more I would like to talk about today, our one-day trip to the city that never sleeps, Madrid. 
Madrid is a city where you can experience the complete opposite of San Sebastián. It's the heart of Spain and the place to go as a tourist. On Friday, July 23rd, six of us packed, attended class in the morning, and headed to the big city in the afternoon. After a long 5 hour ride, we arrived at the Barajas T4 airport and waited for our Cabify, or as others would call a Spanish version of Uber, to pick us up. Our adventure started the moment we all got in the SUV, our rider asked us if we wanted music and as we all agreed, we were heading to our hotels while blasting disco music, looking out at the houses and streets illuminated at night. There wasn't much to do on Friday. We dropped 3 others off at their Airbnb and 2 of us headed to our hotel, got comfortable, and appreciated the balcony in our room that overlooks Puerta del Sol, where people were talking and hanging out at night. 
The next morning we all gathered at the hotel, checked the agenda I had prepared weeks before the flight to head to San Sebastián, and at around 10:50 am we were off to the streets. The moment we stepped outside of the hotel, the beautiful structure of Puerta del Sol
Puerta del Sol, 10:50 am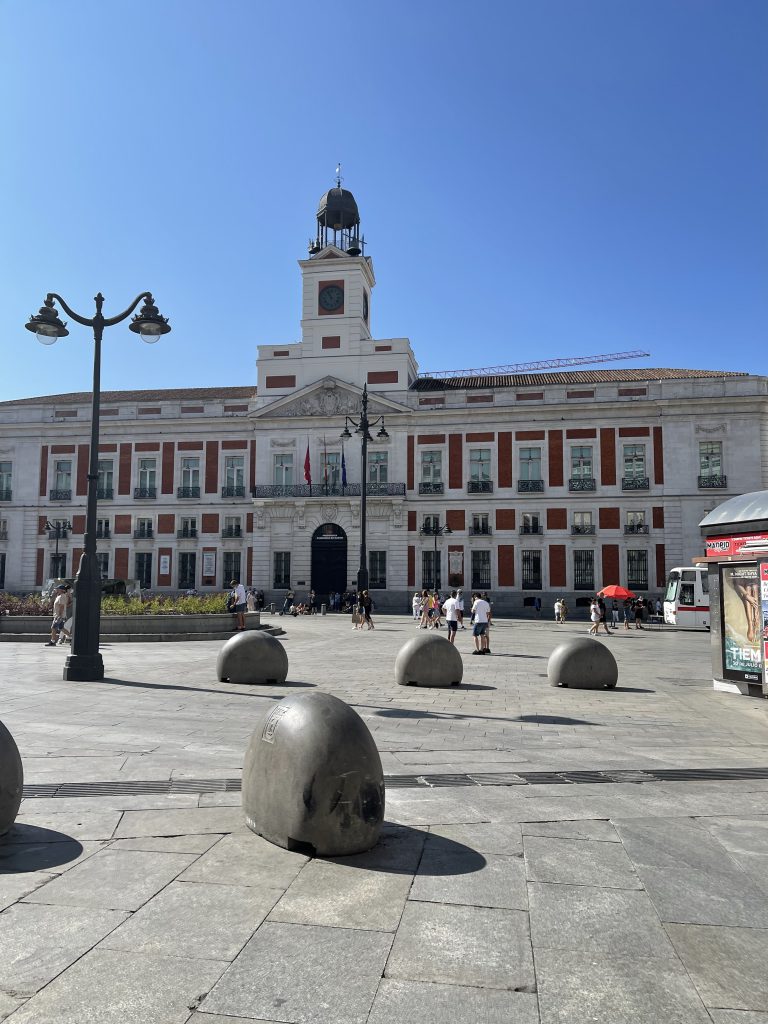 The moment we stepped outside of the hotel, at the heart of the city, the beautiful structure of Puerta del Sol greeted us. Its popularity and reputation made it a significant point of our tour, and we had to take a moment to appreciate it, snap a photo, Check out "El Oso y el Madroño" known as the statue where a bear is eating fruits from a tree.
Chocolatería San Gines, 11:01 am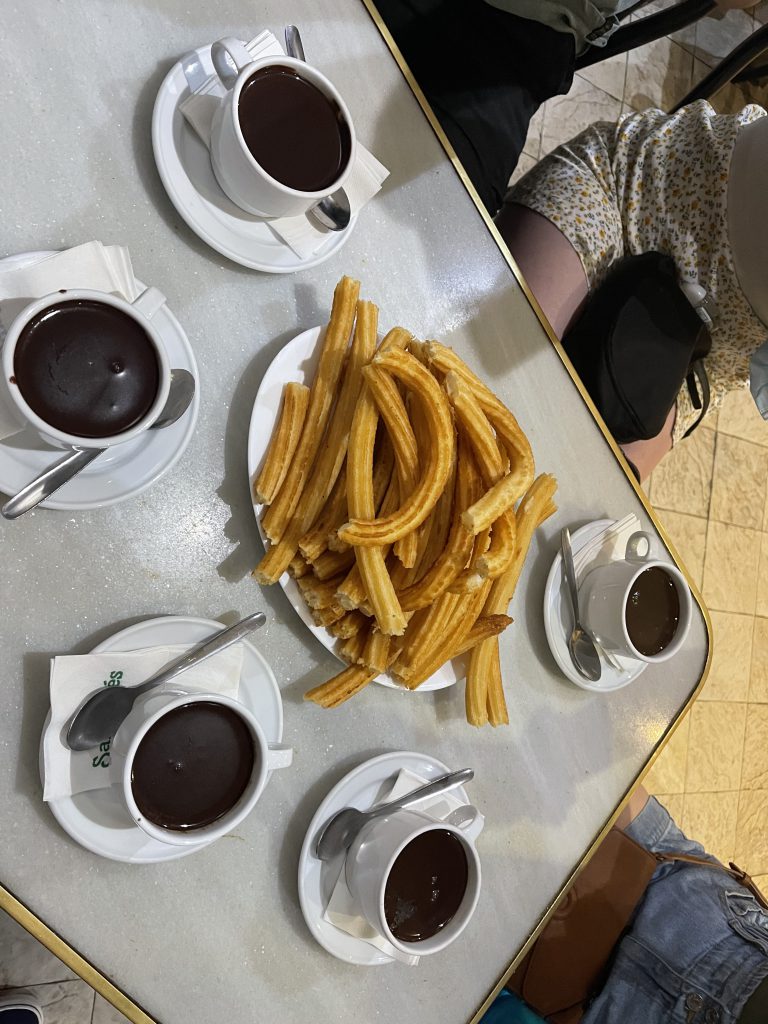 Our second stop was our breakfast place, and clearly, we couldn't come to Madrid and not have a taste of its famous churros con chocolate, chocolate-dipped churro to start the day. Chocolatería San Gines was founded in 1894 and has been in business ever since, becoming the most famous place to get chocolate with churros, and also the oldest chocolaterías in Madrid.
The staff was great, we had a table in less than two minutes and the food was just to die for! You'll regret it if you ever visit Madrid and can't get a taste of this original and creative dish. Don't forget how healthy it is! *sarcastic laugh*
Plaza Mayor, 11:46 am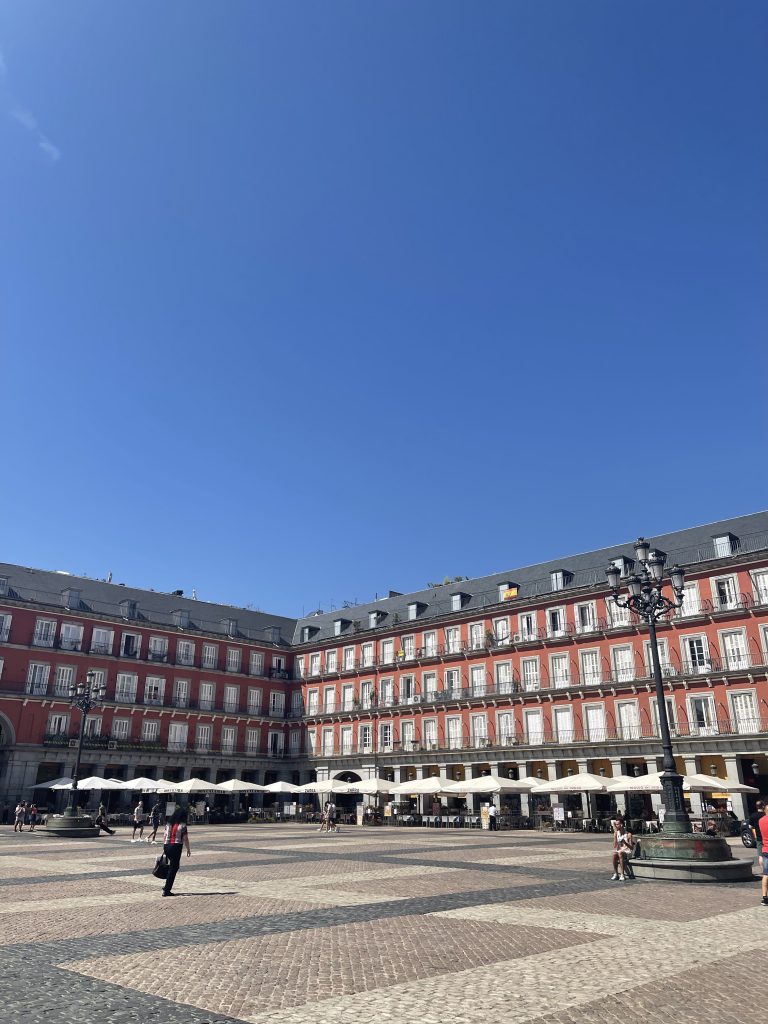 This is a stop you just can't miss. Plaza Mayor is now known as the main market area in the city and I can see why. The main square features an open courtyard surrounded by buildings housing various shops, cafes, and restaurants. This is also the place where we ended up getting lunch at and the structure of Plaza Mayor reminded me of Centro in San Sebastián.
Mercado San Miguel, 11:55 am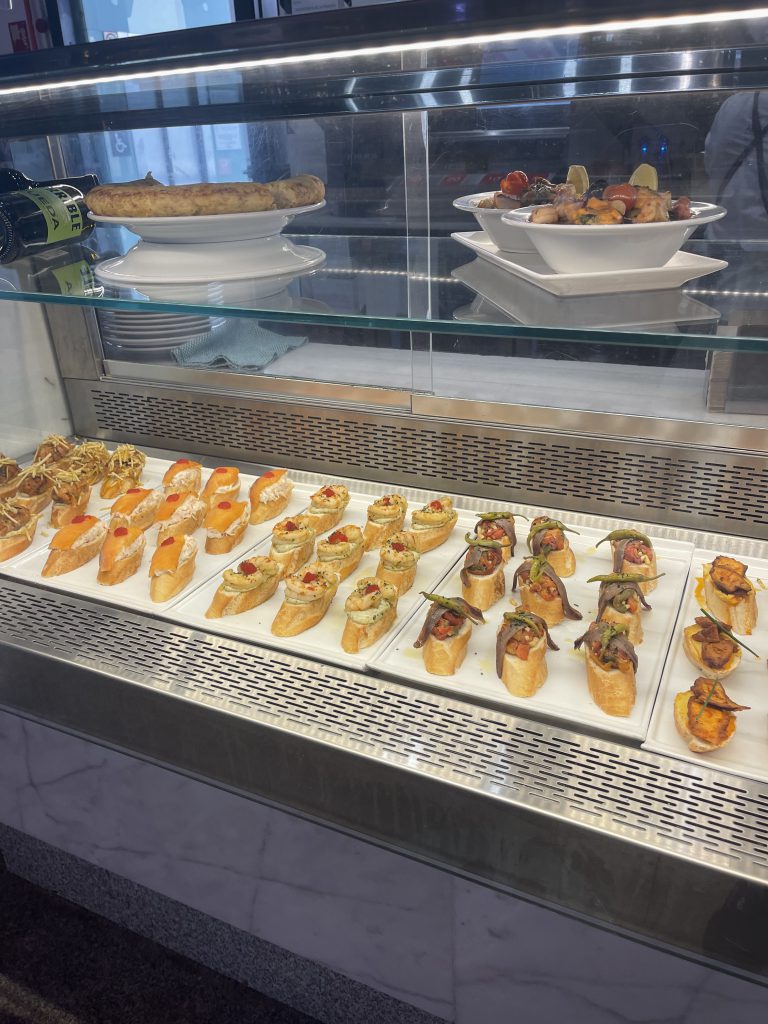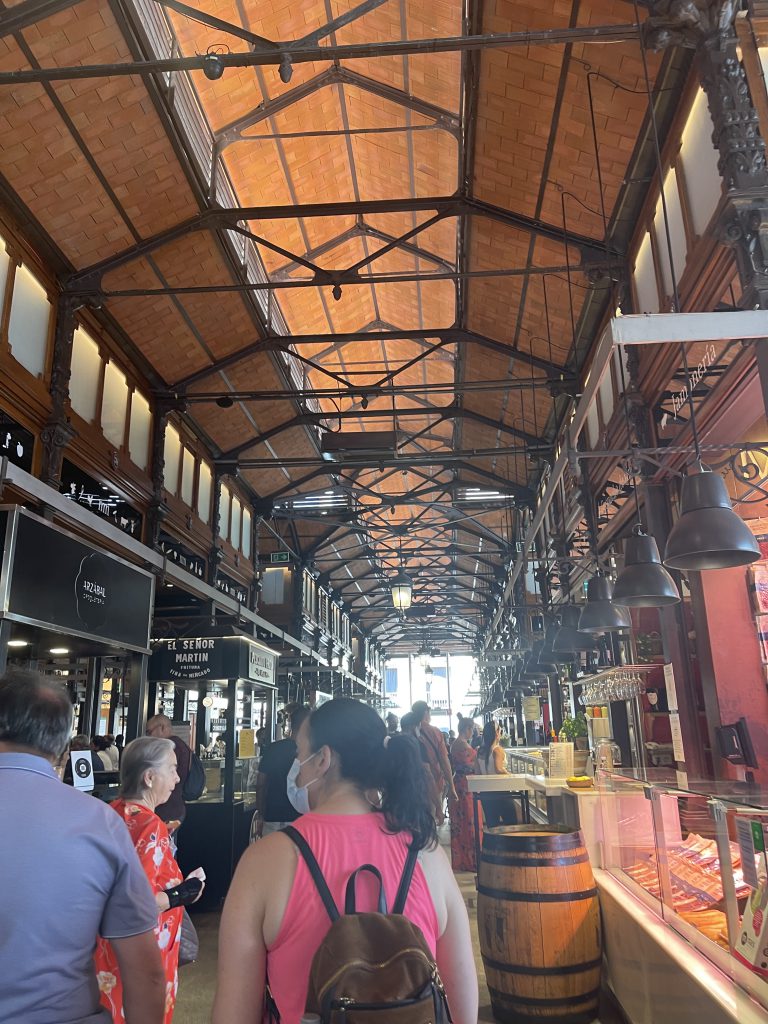 This spot is located just on the other side of Plaza Mayor. I would call Mercado San Miguel an exclusive tour for food in Madrid. I was glad the place opened up after the pandemic. Even though we didn't end up getting anything from the market, since we were still digesting our food from earlier, we did enjoy our quick walk through the different spots inside. You can enjoy a variety of tapas and drinks here and what's better is that each spot is right next to the other so this will be a perfect place for some bar hopping or tapa hopping actually.
Next, we passed Plaza de Villa, continued to Catedral de Santa María la Real de la Almudena, where we got inside, watched the live mass, and bought a couple of souvenirs for friends and family.

The Royal Palace, 12:53 pm
After waiting in line for about 14 minutes, we finally headed inside one of the most beautiful exhibitions I've ever seen. Words can't even explain it but for anybody who is looking to do something unique in Madrid, don't miss out on this stunning building! Purchase your tickets ahead of time to skip the long lines and enjoy the elegant banquet rooms, residential areas, throne room and don't forget the armory room! (It's a hidden gem)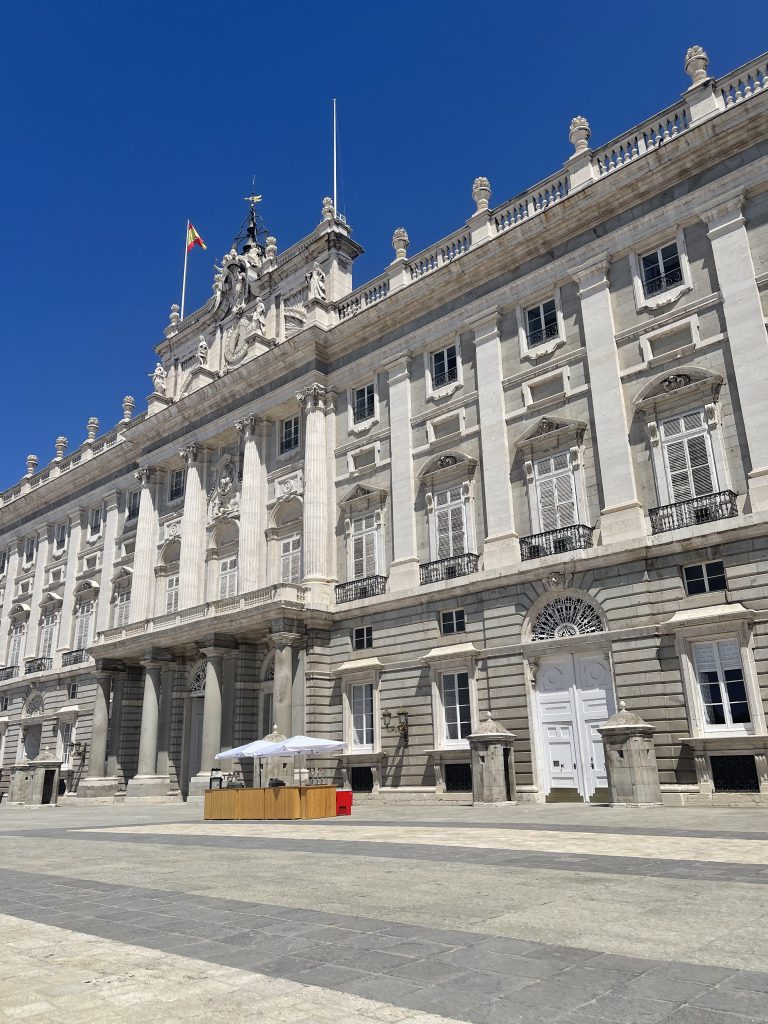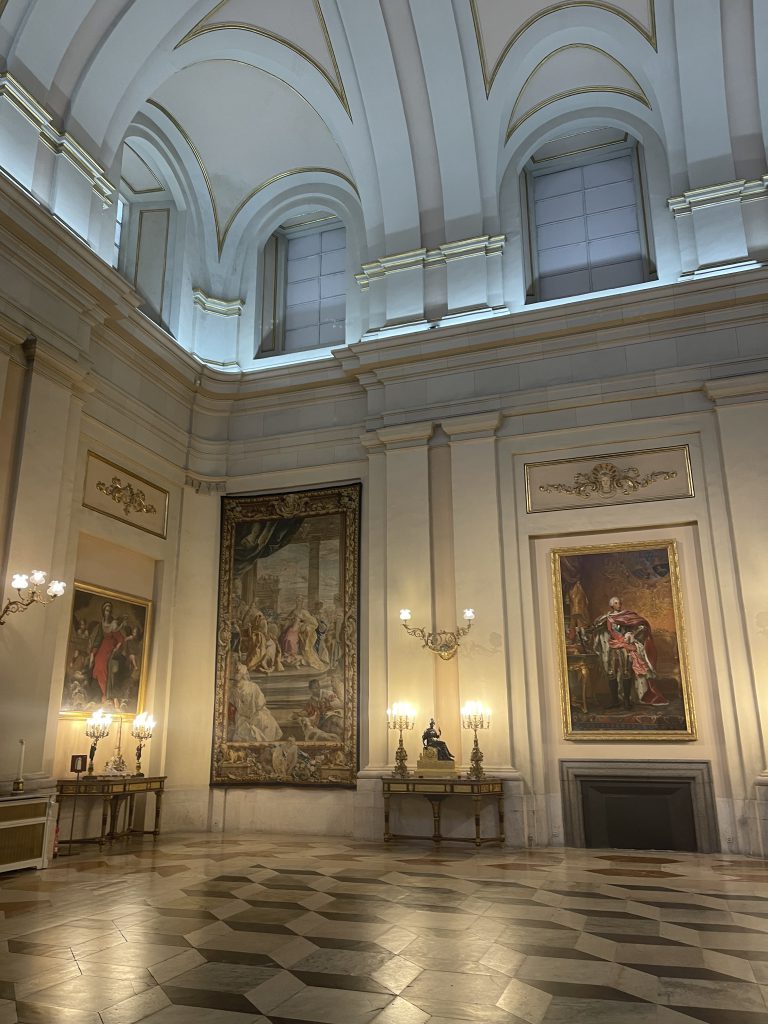 Other highlights from our trip included trying to get to the terrace at Círculo de Bellas Artes, riding Lime scooters, and checking out the nightlife in Madrid which is why I can confirm that it is indeed the city that never sleeps. The streets were crowded, people were chatting and walking around at around 3 am and it sure is the total opposite of the quiet streets in San Sebastián, which is something we missed until we got back the next day.
Museum of Illusion, 2:18 pm
Puerta de Alcalá, 7:34 pm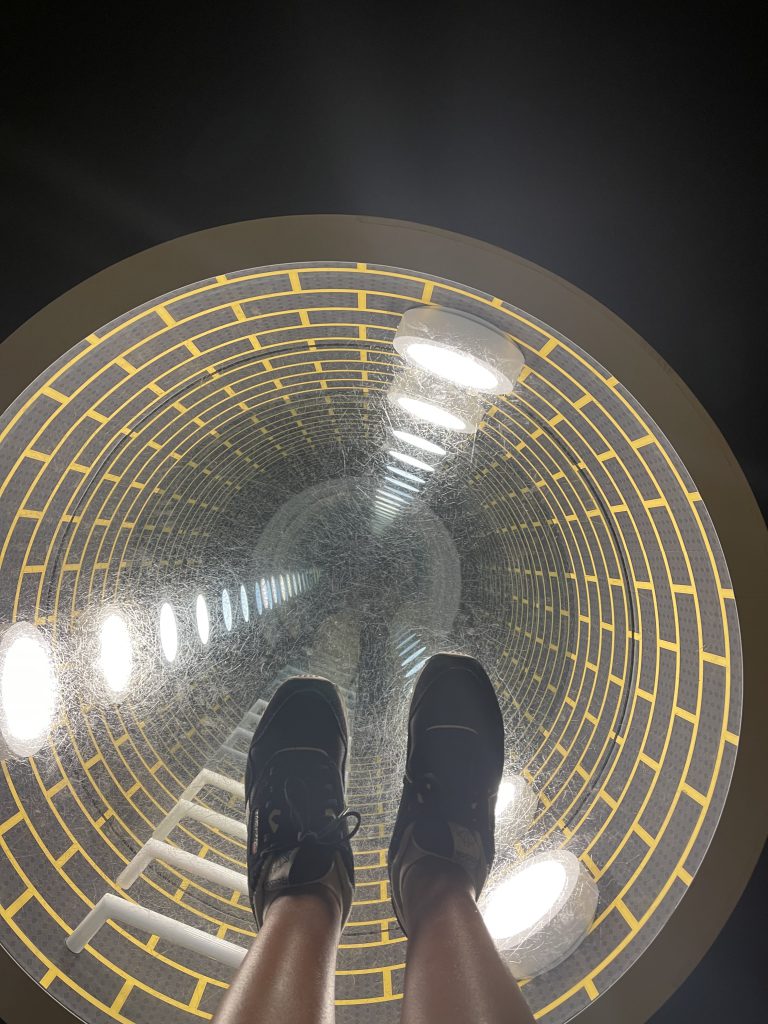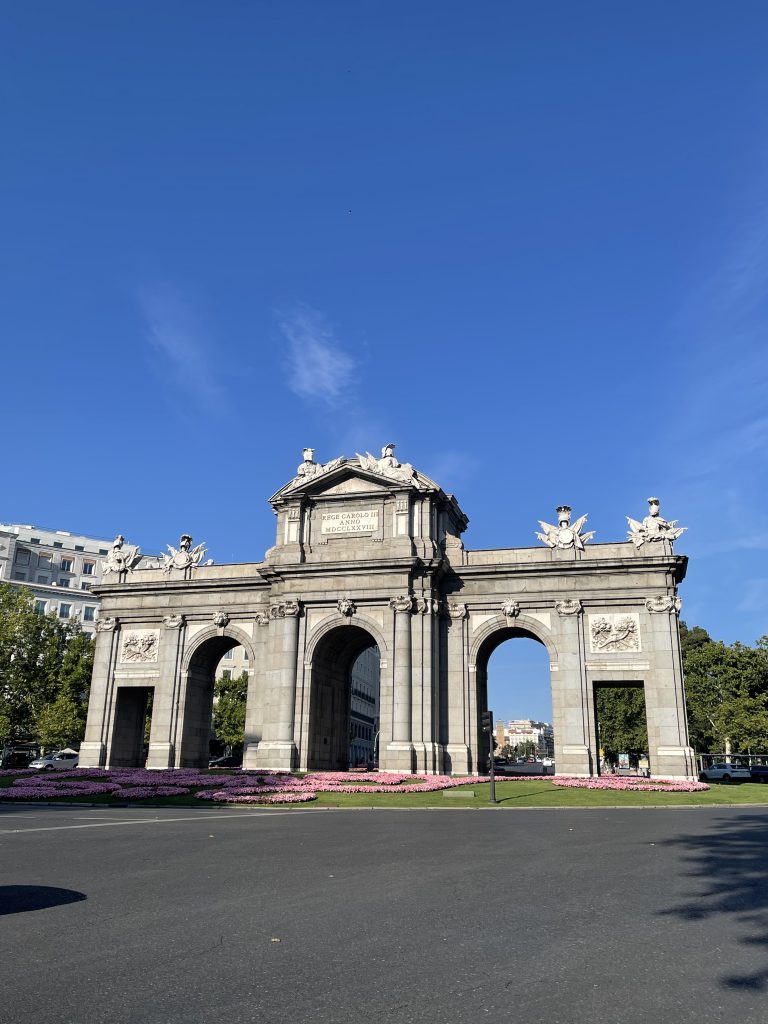 Temple of Debod, 10:24 pm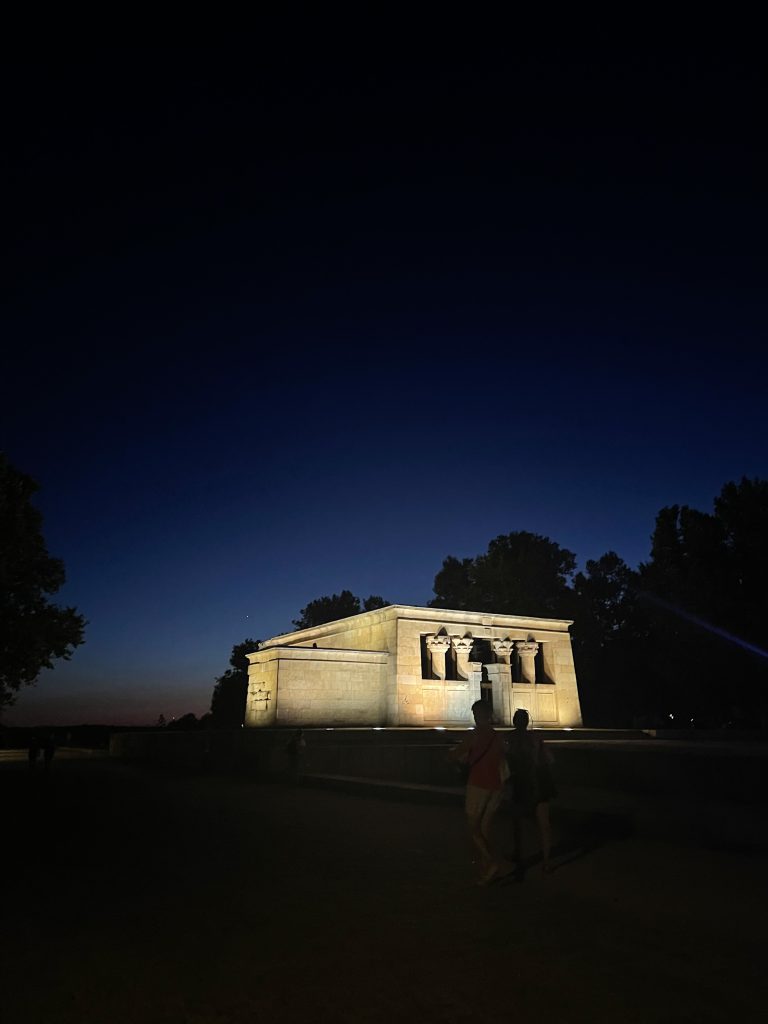 Palacio de Cristal, 8:18 pm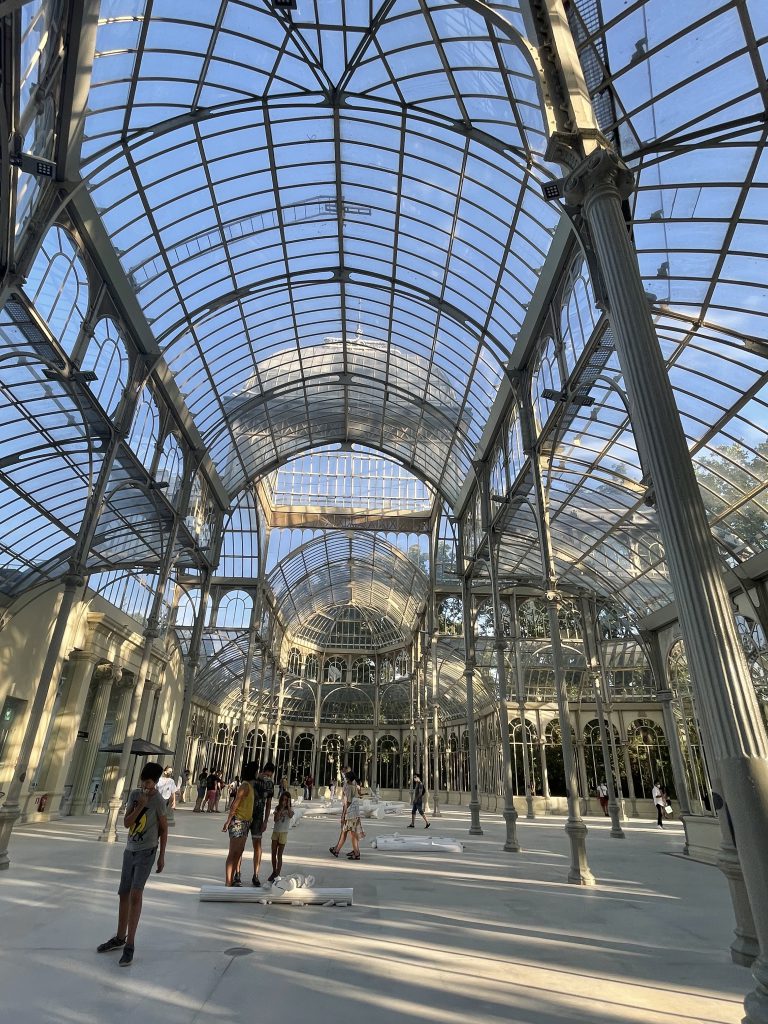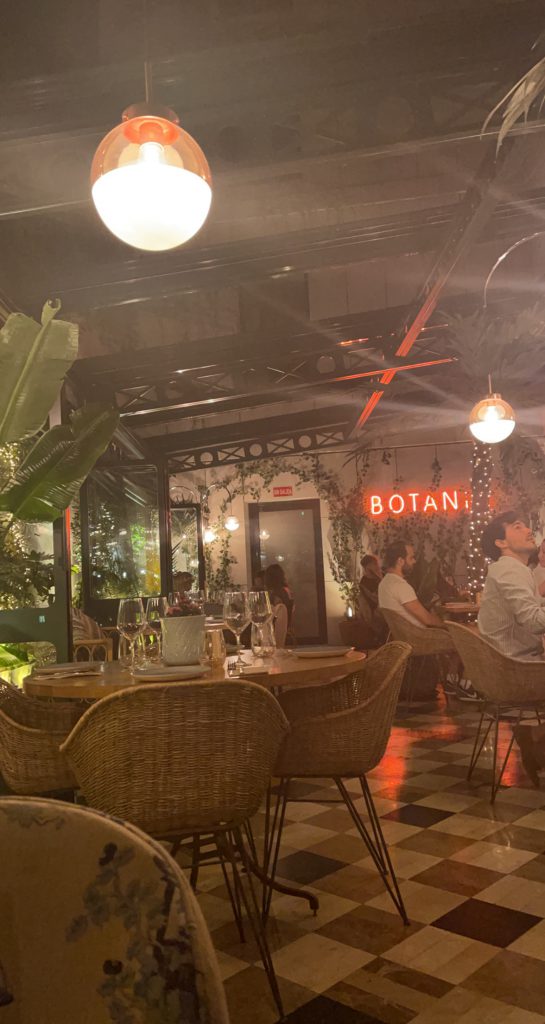 Dinner, 11:30 pm

Even though we came to the city without much context and without knowing what to expect, we can confirm that we all had an amazing time and there are infinite routes you can take when visiting new surroundings because sometimes the unexpected is the best and when you are at the right place with the right people at the right time sometimes it's okay to dive in headfirst, without feeling your toes in.