It is sad to say that our journey at the San Sebastian study abroad program has finally ended. There are no exact words to describe the entire experience. This trip has brought so many mixed emotions. From feeling home sick, to getting use to the routine, and not wanting to leave. Choosing the Spanish and Basque Cultural Immersive study abroad program was the best decision. This program gave me the opportunity to immerse myself into the Basque culture and put Spanish into use.
Before coming to San Sebastian, I was not sure what to expect really. It was my first study abroad program. There were a mixture of excitement and anxiousness. I was traveling by myself with ten other strangers. Not knowing weather, I will get along or make any friends with the group made me slowly regret my decision.
The first week being in San Sebastian was a bit rough. When we arrived, we did not know where to start. We would roam around looking for food not knowing that the kitchen for restaurants and bars was closed. Our first meal as a group was pizza. Which was decent. Running with little to no sleeping and having a hard time to find any food as bars were packed with people, I was constantly feeling home sick. Being put into a new country with different standards and culture was overwhelming. We did not know how to navigate the area. We would constantly get lost. We were not sure what places were good to eat at. Throughout the week we would eat at bars which only serve pintxos. It was surprisingly how fresh the food was, but it was not enough to fill me up. I would feel hungry most of the time. Although it was rough, the view was spectacular. They days were long and there were so much you can do in one day. It was hard to grasp the idea that I was in Spain, that this was real. It felt like I was living in a dream.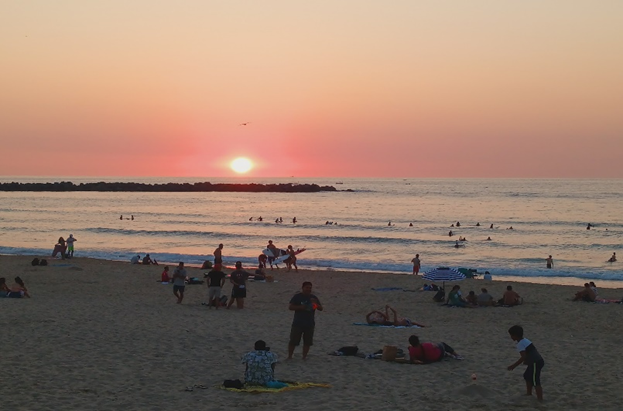 In the second week, I began to pick up the routine. I was getting used to going to Spanish class every morning and having the free day to ourselves. As I began to feel less homesick, I realized I was in Spain. I enjoyed riding the bike by the beach and taking in the scenery. I can still picture the breeze brushing against my face while I rode my bike and the sense of peace and happiness I felt. I would constantly question my lifestyle, wondering, "Why can't my life be like this." Everything seems different. The people at San Sebastian are very sociable and friendly. The streets here are clean and the people genuinely seem happier. The second week was fascinating. We went on hike on Mount Urgell as a class enjoying the view and discussing about the book "All that Followed." That same week we took a ferry to Santa Clara Island where we discussed and learn about the economy and politics in San Sebastian. Also we got the opportunity to visit Madrid where visited the palace and parks.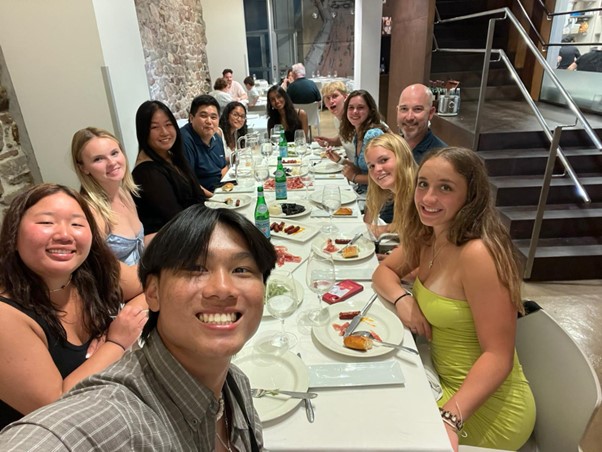 In the third week, we spent our last days welcoming and showing some students in session two around. As I got close and comfortable with the people in session two, it made it harder to leave. We spend out last day doing to France as a class, took a Basque language class and met Marti Buckley. These three week was amazing. Our last day in San Sebastian we enjoyed our last dinner together as a group. We got to reminiscence our days in San Sebastian and talked about our favorite moments while being there. I did not want to leave. I am going to miss the beach, the freedom, how clean the streets are, how safe it is and the people in my class.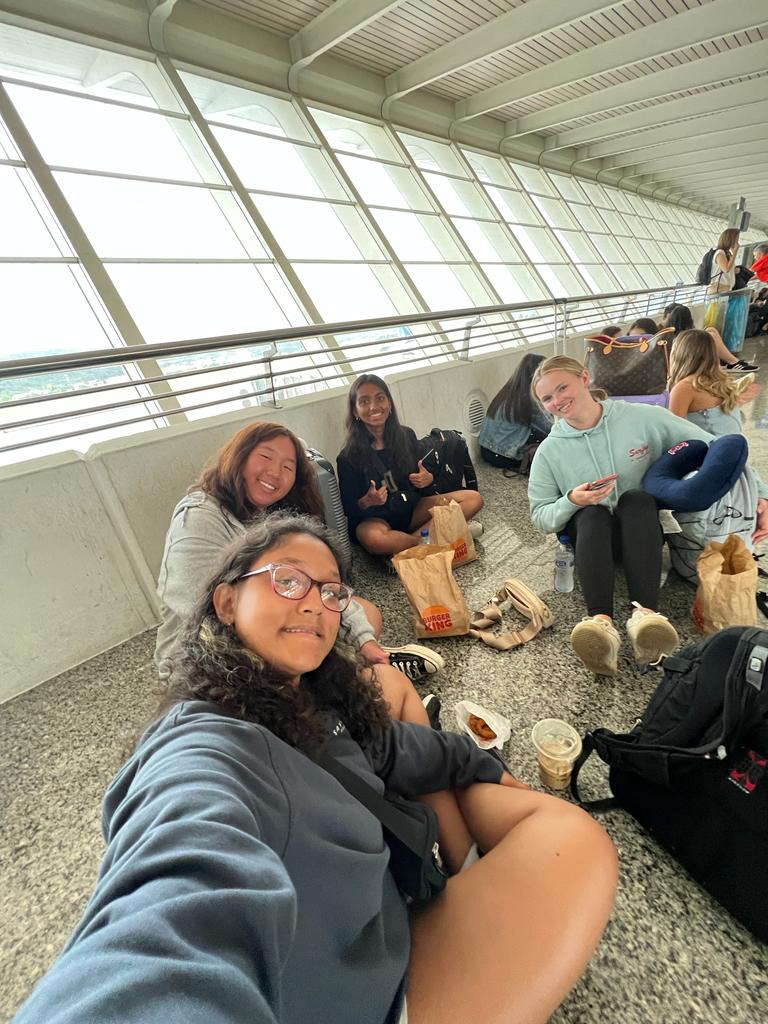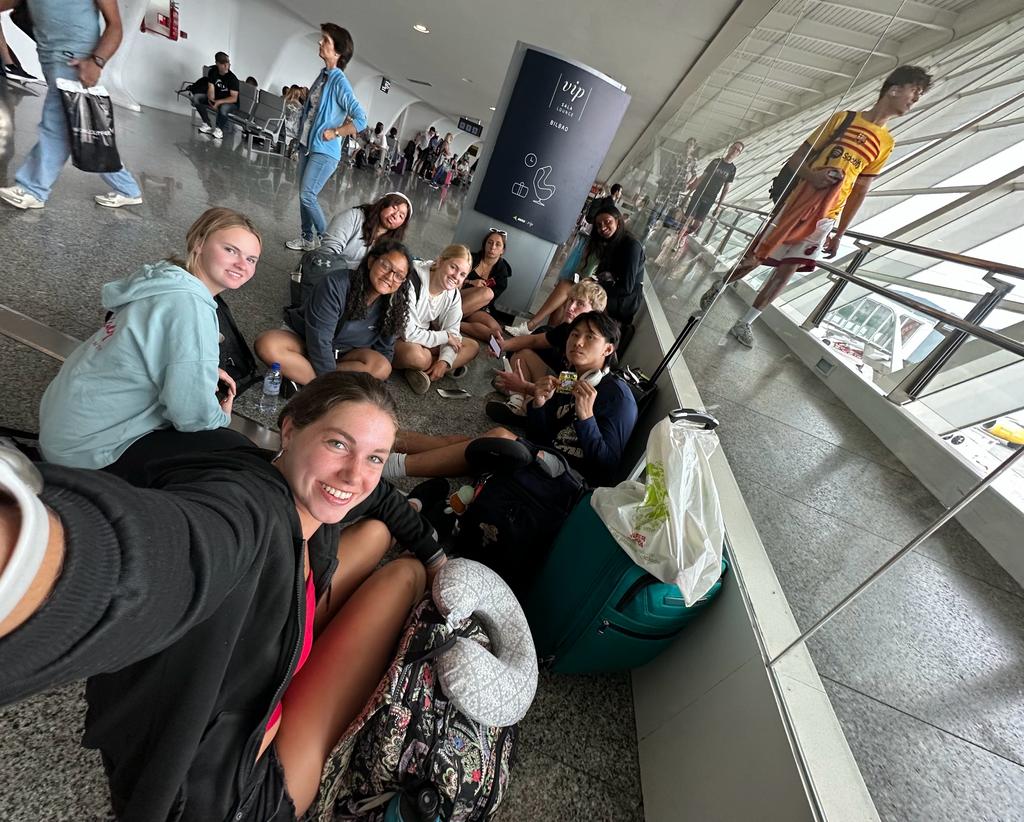 I am so grateful for this experience and the opportunity I took. Looking back now I do not regret a thing. I am glad to spend my time at San Sebastian with an amazing group that were first known as strangers that are now my friends. This trip allowed me to open more and meet different people. These past week I learned to love the culture, the food and the language. There was great sadness as we spent our last time together on the airport floor. San Sebastian will always have a special place in our hearts and is an experience we will never forget.