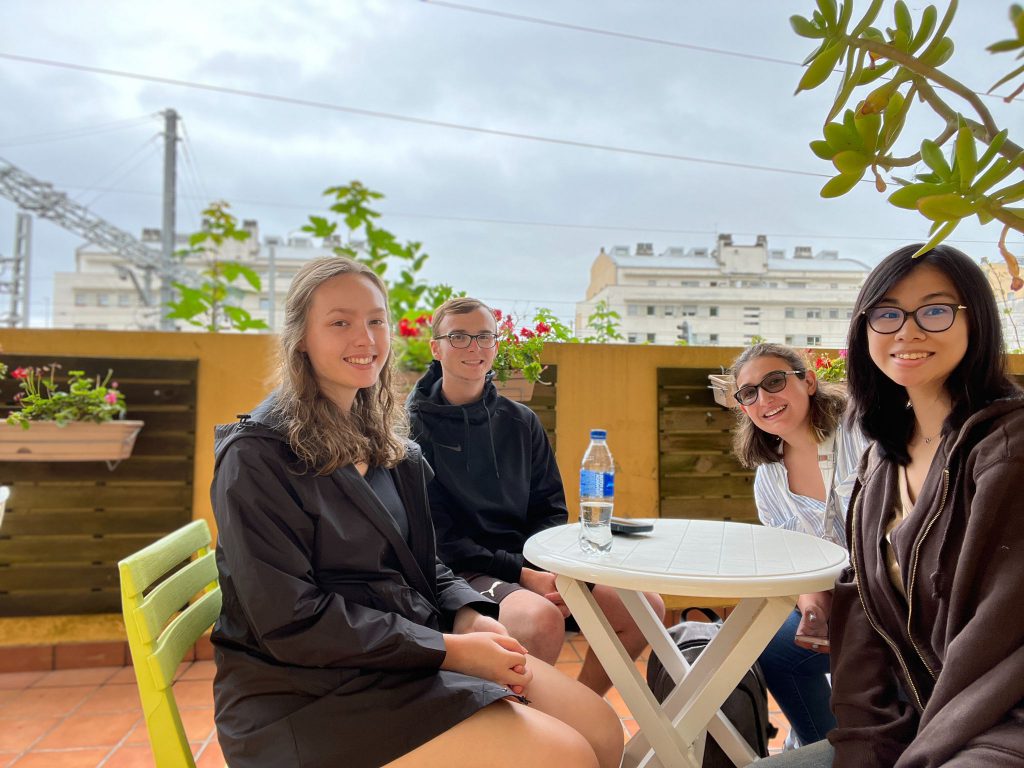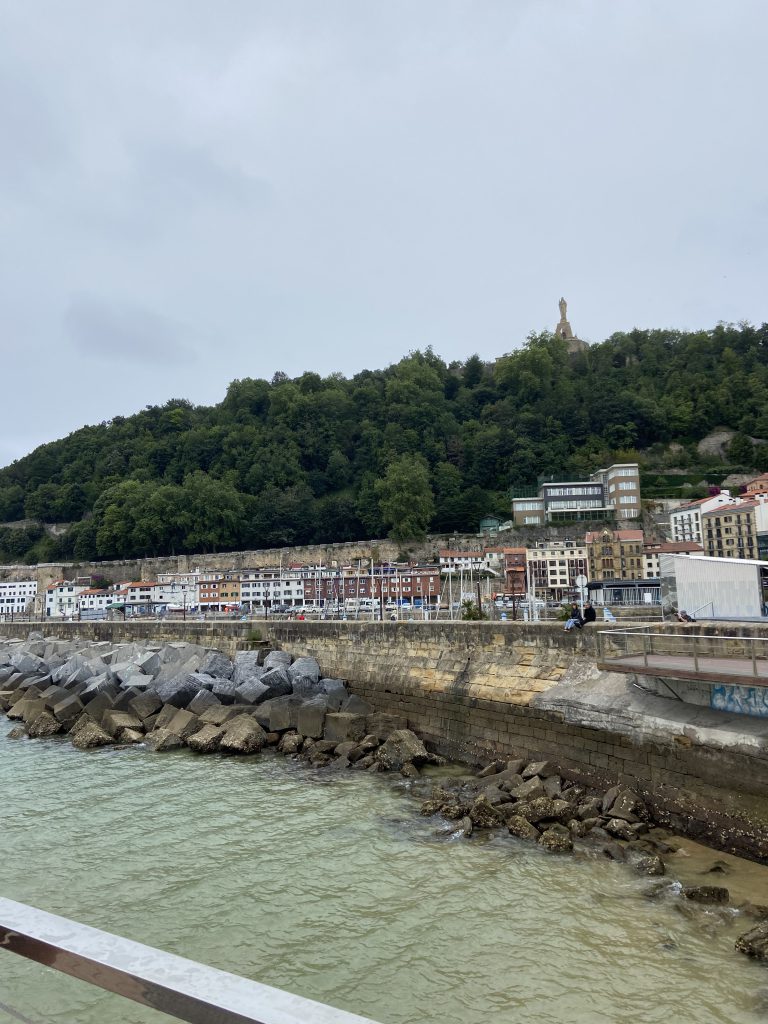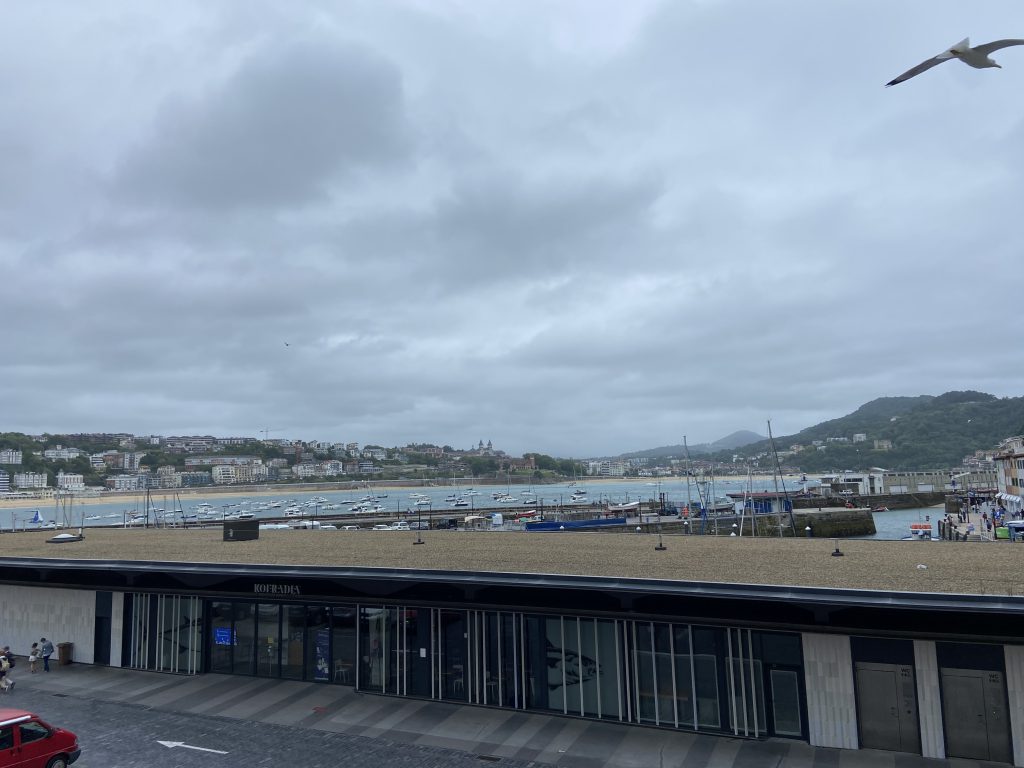 After months of waiting, the day has finally arrived: our first full day in the pristine city of San Sebastián. Despite the jet lag that plagued most of us, an indescribable feeling of enthusiasm and exhilaration pulled us out of bed ready to face our first full day in the city. Our first obligation of the day, Spanish class at Lacunza school, was far more difficult to arrive at than actually be at. Waking up in a foreign country with ten other people that I had just met the night before and experiencing some true culture-shock, we set out together to go to Lacunza. With little directions and zero sense of the city so far, we adventured blindly into the heart of the city of San Sebastián by bus. Once there, the hardest part was about to begin: finding the school itself. However, after venturing down multiple wrong alleys and bravely asking some non-English speaking pedestrians for help with directions, we eventually arrived at Lacunza.
I felt a bit nervous upon arrival at Lacunza. I only have a minor understanding of Spanish, as all of the spanish skills I had acquired in the past eight years of learning the language in school had drastically diminished. After not taking Spanish during my first year of college, I felt as though all the confidence I had built up to speak the language escaped me, so I view this class as a way to regain that confidence and touch up on my lost skills so that I can leave these three weeks a better Spanish speaker than I came. Luckily for me, my teacher helped to kickstart this goal. Once in class, with fellow UMass Lowell students as well as others from Switzerland and Canada, my teacher immediately had us all begin by speaking the language out loud in class, and this type of instruction is exactly what I needed. Even in just one day, I already feel more confident again in my Spanish speaking abilities, and I am eager to see how far my skills progress by the end of this experience.
Upon completion of our first day of class, our group of UMass Lowell students went on a walking tour of the city led by a teacher at Lacunza. The purpose of this activity was to show us some of San Sebastián's most historic and iconic locations, as well as to give us more of a sense of the city that we will be calling home for the next three weeks. We walked through the different parts of the city, ranging from the bustling restaurants and bars in Old Town down to the toursit-filled coastline. Prior to this tour, my initial impression of San Sebastián was that it was exclusively a beach city, but I was instantly proved wrong during the tour. I learned that in addition to its beautiful beaches and views, San Sebastián serves as a very important city in Spain, specifically the Basque Country. There are multiple governmental buildings and churches nestled within the city, and the rich history of all these buildings are all loudly expressed through their architecture. Ranging from the rigid concrete buildings constructed during the region's time under a dictatorship to more modern buildings that light up at night and illuminate the coast, there is certainly no shortage of variation within the city. The tour as a whole was a very helpful and educational experience, and I hope to use this knowledge to better understand and relate to the city and people I interact with throughout the rest of my stay here.
Despite only being here for one full day, I can already tell that these three weeks in San Sebastián will be some of the most memorable in my life. Prior to my trip here, I had never traveled outside of the United States, and I never realized how much I was truly missing out on. Aside from the sights to see and places to visit, another key benefit of being a world traveler is knowledge. Although I have been told this message multiple times before in my life, I now feel that I truly understand and embrace this concept more than ever; some things cannot be taught in a textbook, and the best way to learn is to explore and experience new situations hands on in the real world, overcoming whatever hurdles may arise. There is a whole world out there to be explored, and I intend to take in all the experiences I have during this trip, both the good and the bad, and use them to grow and mature as a person to a level in which before to me, was unfathomable.