This was my second trip to Europe but my first study abroad trip. To say I was not nervous would be a lie. From meeting new friends, exploring a new city, and living a different lifestyle for three weeks–I would not change anything. Especially after our farewell dinner on Thursday July 8th at La Txuleteria de Iraeta (a steakhouse) where we all shared laughs about different memories from the past weeks, it felt like we all have known one another for years. From talking about our different pintxo tours, to exploring other cities in Spain or just hanging out at Zurriola with other students from Lacunza, I think I can speak for everyone that this trip will never be forgotten. The one thing I will miss the most is biking to class with the most beautiful scene overlooking La Concha. However, this study abroad trip would not have happened in the Covid world without Fern MacKinnon and with that I want to say thank you. Thank you so much for working so hard to let us be able to study in the glorious Basque Country and experience a very unique lifestyle.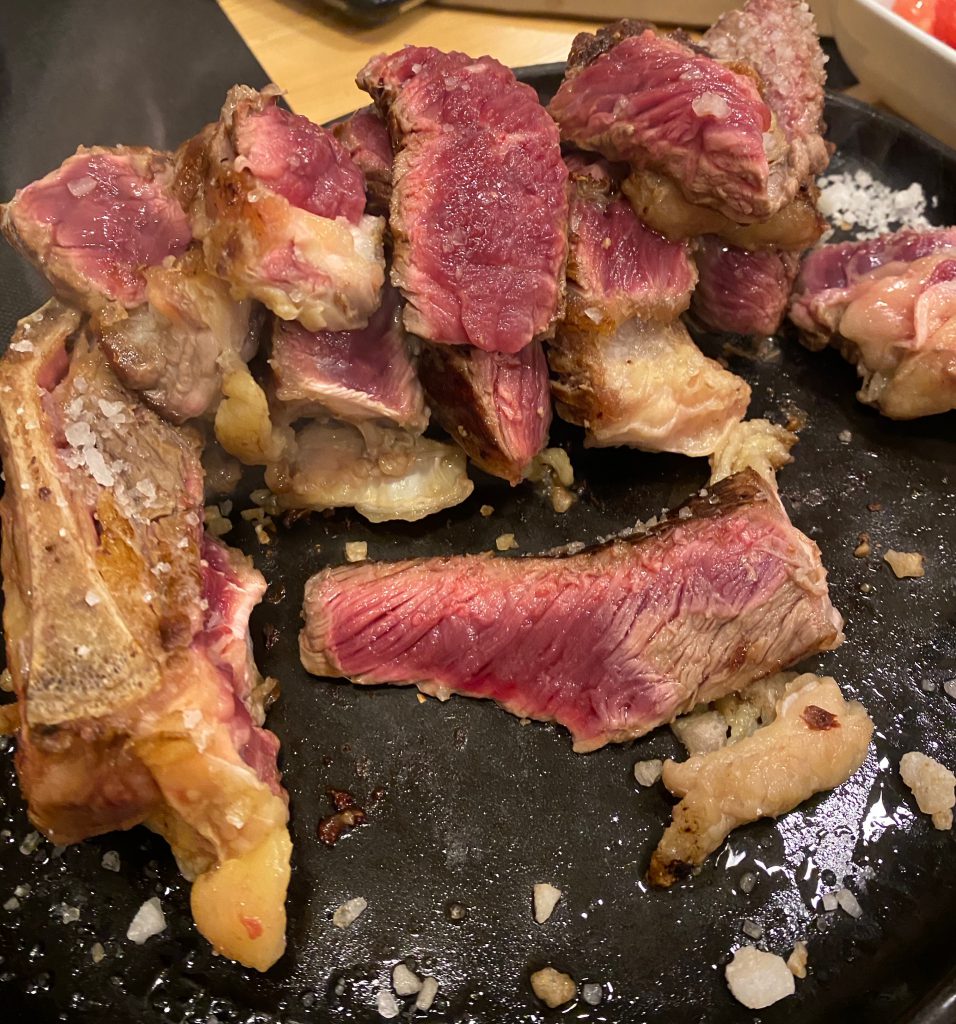 Life in San Sebastián is simplistic and extremely different than the United States. The days felt endless but these past three weeks flew by. We started our mornings with breakfast which is not seen as a full meal. Many people had fruit, cereal and coffee. Lunch is considered the most important meal. From about 1:00-4:00pm it is called siesta, where many businesses close so people can enjoy a lunch break at a local bar. The most common food found in a bar would be the pintxo. My favorite pintxo was the tortilla de patatas, especially from Bar Zabaleta in Gros. If you have not already, check out the blog posts from the pintxo tours led by Professor Z! If it were not for this tour, I would never have tried an anchovy or squid ink.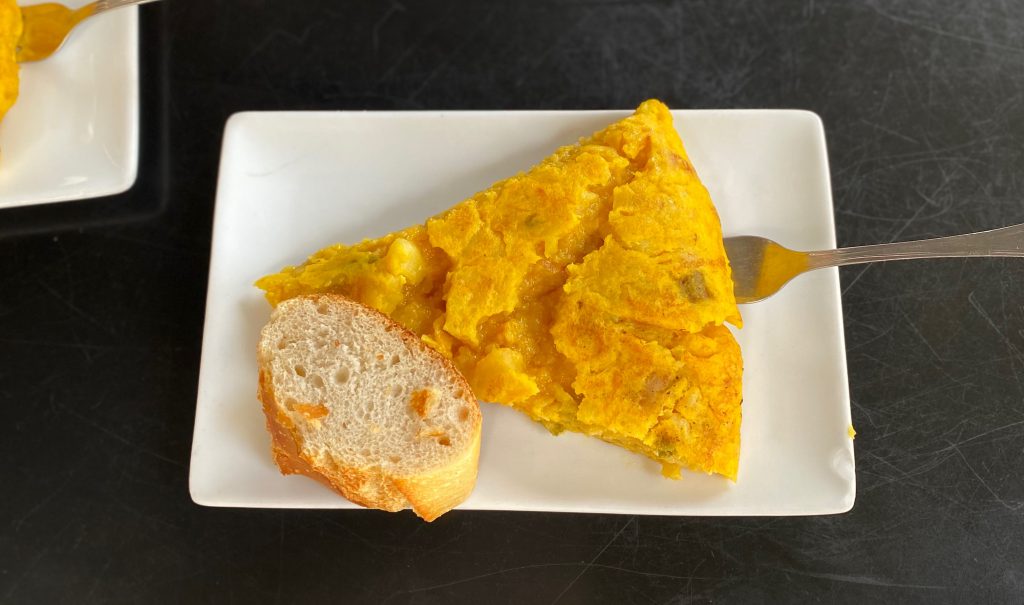 The Basque's are very fond and proud of their unique dishes. Marti Buckley is an American living in San Sebastián who wrote a cookbook filled with all Basque cuisine, which is called "Basque Country". I will definitely be trying to cook some of the recipes at home. We were very lucky to meet with Marti during our time in San Sebastián and hear about her experience about living in the Basque Country as an American. Her words were very inspirational and motivating. Another difference is that lunch and dinner are very far apart. Dinner is usually eaten around 8:30-9:00pm. There is sunlight until 10:00pm, which makes each day feel endless. In between lunch and dinner many people have a small snack and an expresso. I never knew what siesta was and I wish it was common in the United States. Dinner was definitely hard to get used to since it was late at night compared to 6:00pm dinner at home. One thing that this trip helped me with was getting me out of my comfort zone and not being so afraid of change. Change can be difficult for anyone but having the right mindset will only make adjusting easier.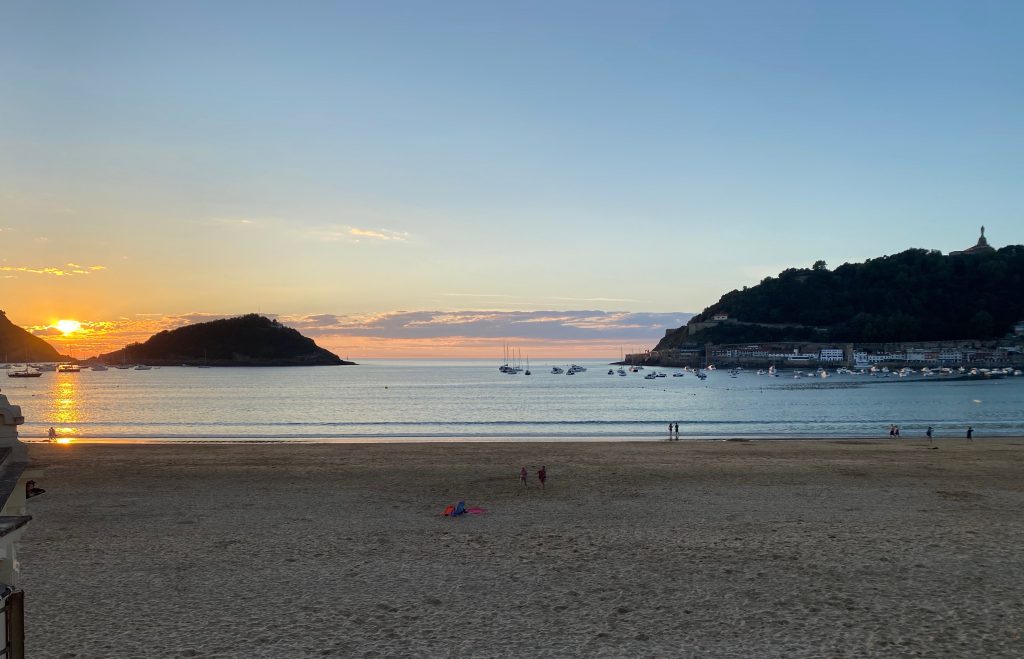 I could go on and on about every detail throughout our three weeks in San Sebastián. Instead, I want to give helpful tips so if you were to go in the future, you can enjoy your own experiences. First, bring positive energy to every class, restaurant and excursion. It will truly make a difference. A second tip, always have a raincoat and umbrella packed because you never know what the weather might bring. The third tip is to bring a journal and write about each day. Your older self will be reliving the memories you experienced in the past. Lastly, step out of your comfort zone, do not be afraid to try new things. After these three weeks here, the culture and social aspect of living here made me realize that change is good. Before leaving I was extremely nervous about traveling alone. As I sat in the Frankfurt airport for over three hours on my way home, I thought about how much independence I gained from these three weeks away. The Basque Country is a special place and I will definitely be back in the future. If you have not already added a trip to San Sebastián to your bucket list, 110% add it.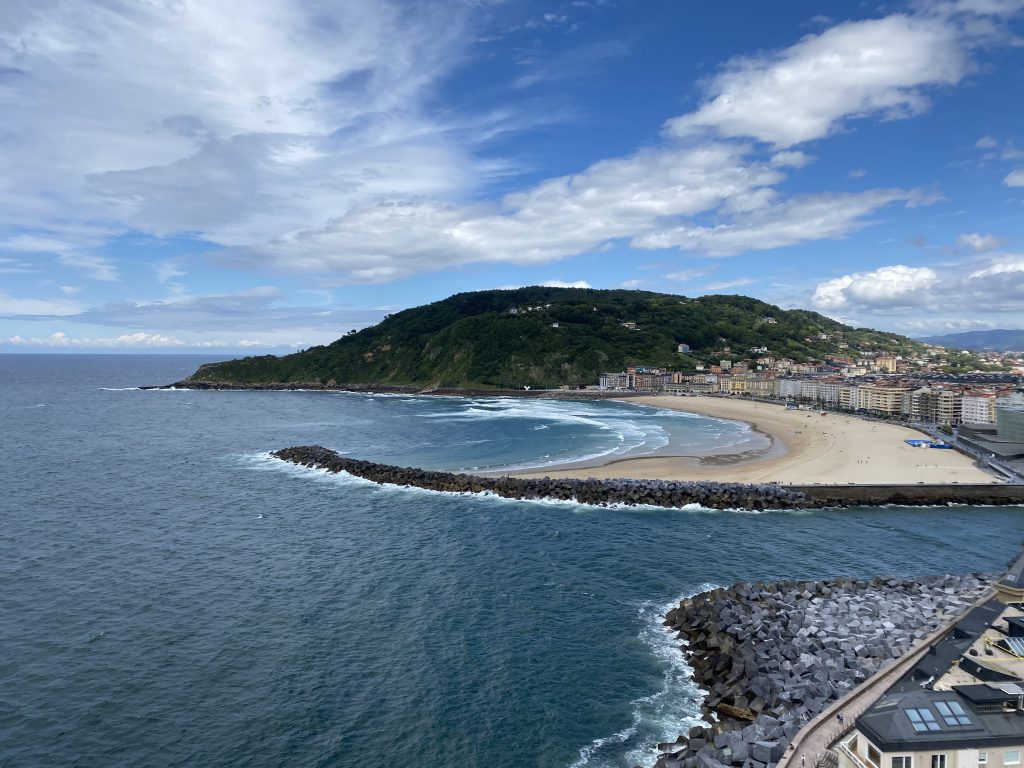 To finish up this blog post, I want to give a huge thank you to Professor Zabalbeascoa. You showed the ten of us an amazing city, we are all so lucky and grateful for this experience. It was unforgettable. Thank you once again!