Hola from the beautiful city of San Sebastian! On Saturday, July 3, we took a day trip to a family-owned winery in Zarautz, just about a half hour away from San Sebastian. This winery, Talai Berri, is known for their excellent craftsmanship of the Basque country classic: txakoli. Txakoli is a dry white wine characterized by its fresh and fruity flavor. It recently rose in popularity within the last thirty years, becoming a staple Basque wine. 
Our day started with a morning bus ride at 10:15 a.m. to the town of Zarautz. Once we arrived at Talai Berri, we were greeted by one of the owners and given a tour of the winery. She gave a brief history, explaining that only four family members actually run the winery year round, but they hire 15 more people during the harvest season from the surrounding neighborhoods. As of right now, five generations of their family have been running the winery.
After a brief summary of the history of the winery, we were given a rundown of the actual process of wine making. This included an explanation of the fermentation process of wine and the difference between making white wine and txakoli. The difference lies in the fermentation process itself, where the lid for one the barrels is closed for white wine, but left open for txakoli. She also explained how they go about sales. While txakoli is by far what this winery is known for, they also make other kinds of wine such as vermouth and rosé. Rosé is more popular in the United States, so they make most of their sales there and less in European countries. On the other hand, their other types of wine are popular in European countries, so they make their sales there as well.
The actual wine tasting promptly followed the tour and was accompanied by a view of the vineyard that served as an amazing background for the many pictures that were taken (definitely profile picture worthy). To accompany the wine, we were given bread, cheese, chorizo, tuna, and peppers. We tried the various types of wine that they make such as the txakoli, white vermouth, and red vermouth. My favorite had to be the first txakoli we tried. It had a very light, fresh taste that was perfect for someone like me, who is not the biggest fan of wine. The two types of vermouth were definitely more of an acquired taste and although I could see the appeal for others, I could not get myself to enjoy them. During this is when I learned a valuable life skill: the correct way to hold a wine glass. It should be held by the stem, so the wine doesn't heat up.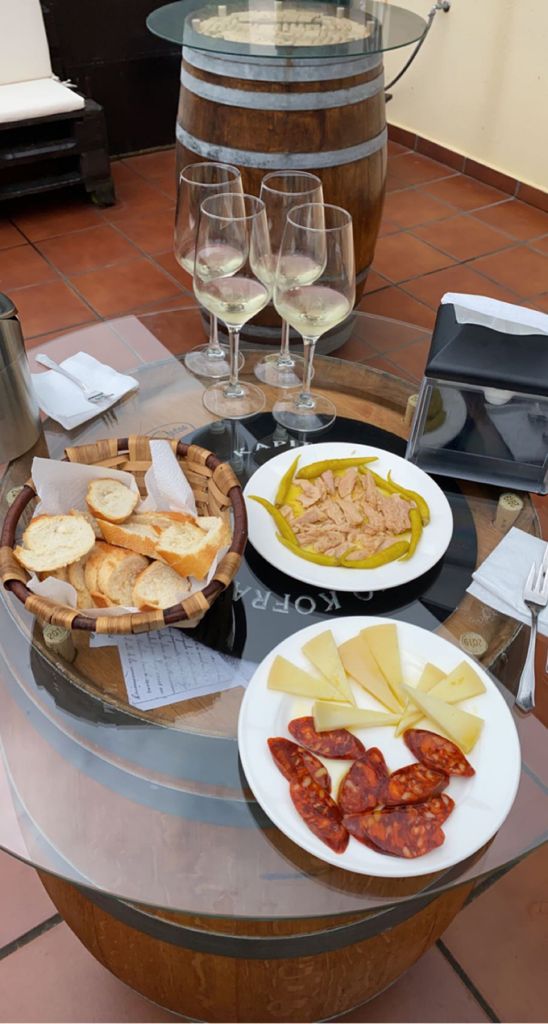 At some point during the wine tasting, the cloudy skies cleared up and the sun came out, emphasizing how unpredictable the weather in San Sebastian truly is. This made it the perfect opportunity for a photoshoot and several pictures were taken. Before we had gone on this trip, Professor Zabalbeascoa had said that the winery was where "profile pictures were born" and I would have to say that my new profile picture was definitely born there. With the incredible view of the vineyard, this winery had to be one of the most picturesque things I have seen in my two weeks in the Basque country. It seemed like the kind of thing you would see in a movie and it was crazy that I was able to see something that beautiful in real life.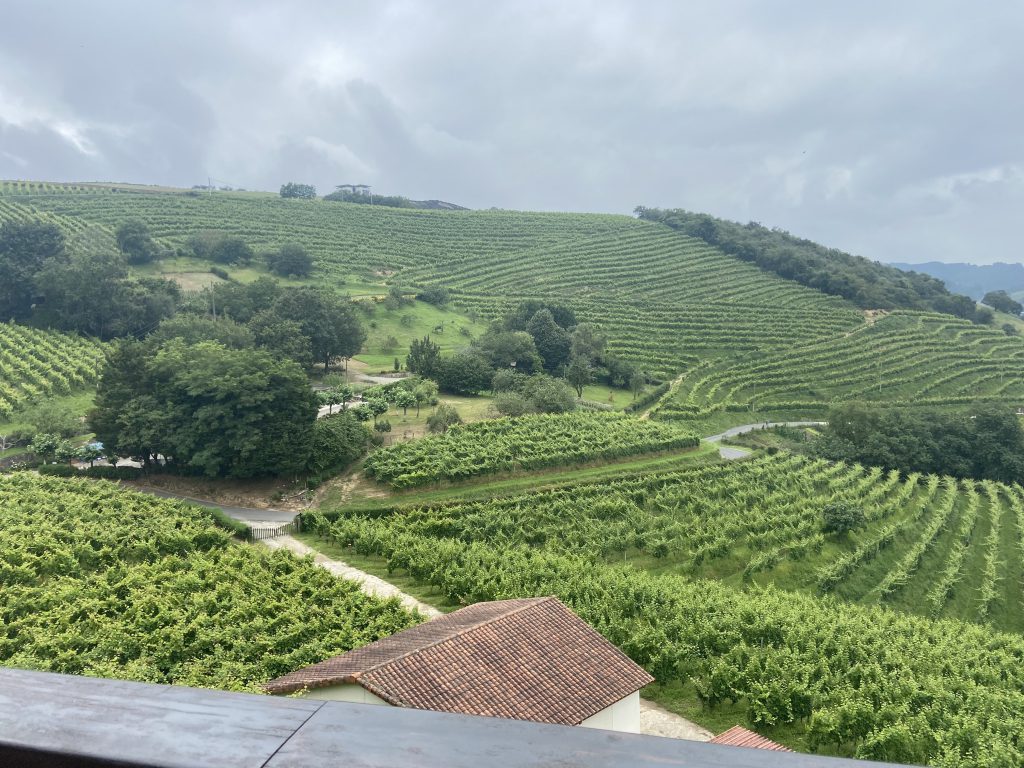 Overall, the trip to Talai Berri was amazing and made me gain a perspective on yet another aspect of the Basque culture. I think it is incredible how five generations of this family have been able to maintain this business through the years, with only four people working for most of the year. This is impressive, considering that they also do international sales. It was very inspiring and I think shows how important family and tradition is in the Basque culture. The comforting feeling that winery gives off is not something that many businesses in the United States have and I loved it. This was definitely one of the highlights of the trip and something that I will always look back on, wishing I could go back. With only a few days left in this city, I can't wait to see what more it has to offer and what memories I have yet to make.