It's an amazing adventure to Study Abroad while in college… I and hosts of other students and long-gone graduates could tell you the exact same! Here are four reasons why you should study abroad! … And I may or may not have included a bonus at the end, in case you aren't convinced by the first four.
1. Improve Post-Graduation Prospects
Worried about finding a job or getting into grad school? Statistics say if you study abroad, finding a job or getting into a grad program will be much easier with study abroad experience on your resume! In fact, one source (1) says that
| | |
| --- | --- |
| 97% | of study abroad students found employment within 12 months of graduation. |
and
| | |
| --- | --- |
| 90% | of study abroad alumni who applied got into their 1st or 2nd choice grad school. |
In fact, governments around the world have quotas listed about how many students should be funded to go abroad, including the USA (2). This seems to indicate that it is in the best interest of a country for its students to see the world and gain world-perspective. If a government decides it's good for students to study abroad, perhaps it really is a good idea. 🙂 All this means the world is more likely to say YES to your dreams of life after graduation! If you're still working on your dreams and goals, don't worry– studying abroad will help you out with that, too!
2. Retreat & Recalcuate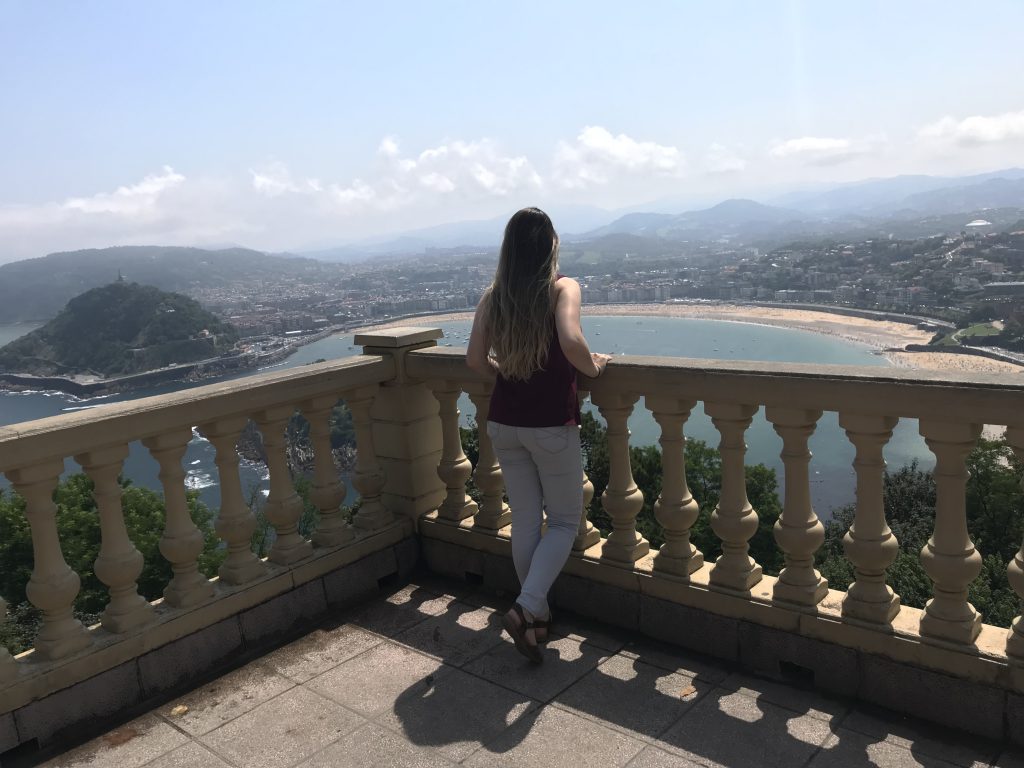 Studying language and culture in Spain was bound to shake me around a little bit as a Computer Science major. I took the course knowing I would get very little credit for it, and that it had nothing to do with my major. My main purposes in going were to see Spain, and to use there the Spanish that I knew, while getting away from life for a while to answer some questions on my mind. Being an ocean away from home helped me evaluate my reasons for living and my goals for my future, two very important existential matters that some people never end up consciously answering!
3. Approach Language Fluency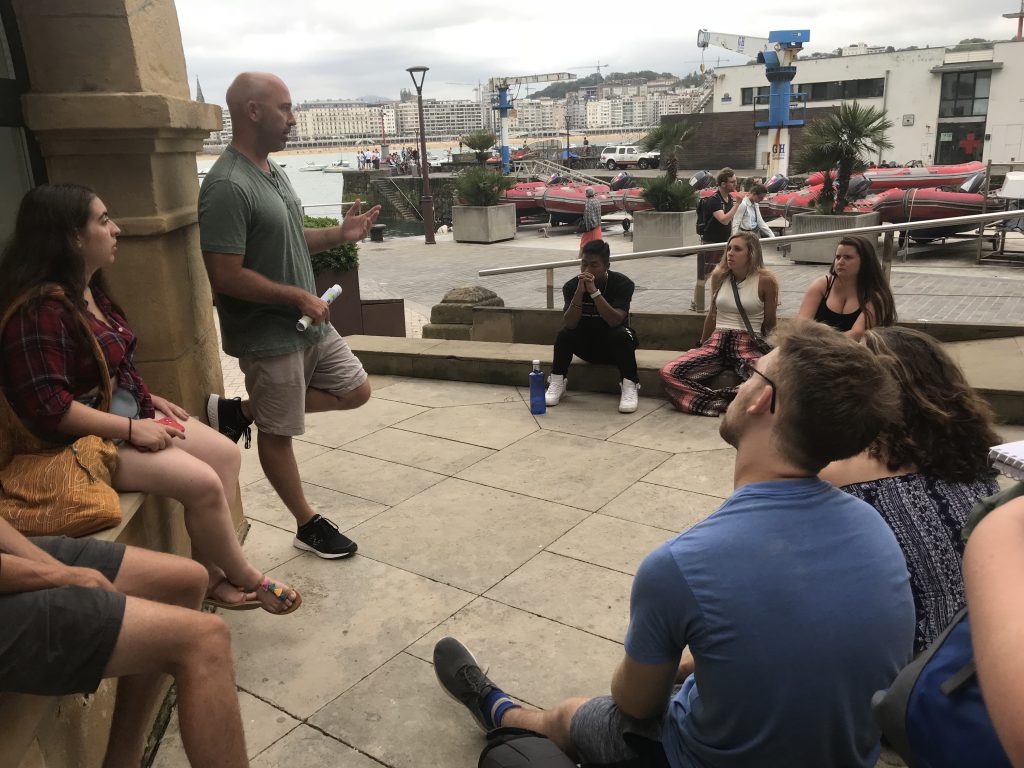 It can be a really exciting goal and mission to learn another language while abroad! Plenty of my classmates in my program had either only learned a bit of Spanish before arriving in Spain, or had never spoken a wink of it before. Many had experienced Spanish class in high school, but never came out speaking Spanish. Though I and my roommate became almost fluent in high school, perfecting and learning more Spanish was still rewarding and exciting. Still, going from 0% to even 20% fluency in Spanish is one of the most exciting things; I witnessed it in many of my classmates, and you could experience it, too. You just need to put your foot in and see how it feels.
If you like communication or want to get better at communication, whatever side of the spectrum, the immersive language experience is perfect for you. You will get to talk with cashiers and store owners, say thank you to the gelato lady, and compliment an artisan's craftwork. And of course, you will elicit from some a nice smile that says "Well done speaking the language, keep up the good work." When you speak another language, it means you can potentially converse with another 20-600 million more people on this planet… and if that isn't exciting, I don't know what is!
4. Grow In World-Awareness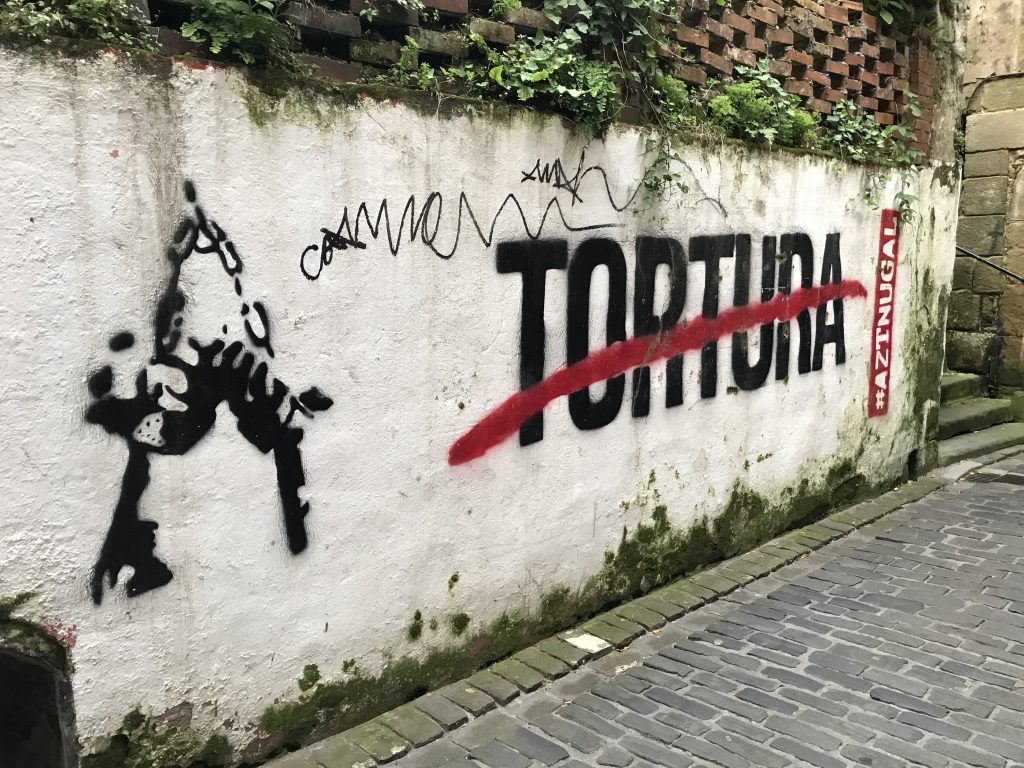 Along with being able to communicate with a new population of people in the world, studying abroad opens your eyes to the state of the world. When someone in Spain, whether from the language school or from your host family, mentions "Trump" you kind of want to listen a bit closer. It just happens. What do they think of Trump? What do they think of the US? What do they think of me? When I heard the opinions of non-americans regarding Trump, it made me want to care a little more about US politics.
Another thing that was amazing to me was the effect of the state of the US economy on the economies of the world. I learned this through learning about the San Sebastián custom of Thursday-night "Pintxo Pote," when bars offer a special deal of one pintxo and one drink to all for €2. Naturally, this causes almost the whole city to be out and about socializing and having a great time around the bars on Thursday nights. The first week of Pintxo Pote that I experienced, I figured it was a custom that had been going on since antiquity, but I was surprised to find out that it only began in "The Great Recession" of 2008. Bars began this deal in an attempt to reliven the social atmosphere in a hard economic time when nobody would go out on a budget.
These things together showed me that my opinions and votes in the United States has an effect on the world, and if I am to pursue excellence in being a citizen of the world, I need to be active and aware of my country's politics.
Okay, now the bonus…
5. Experience the Food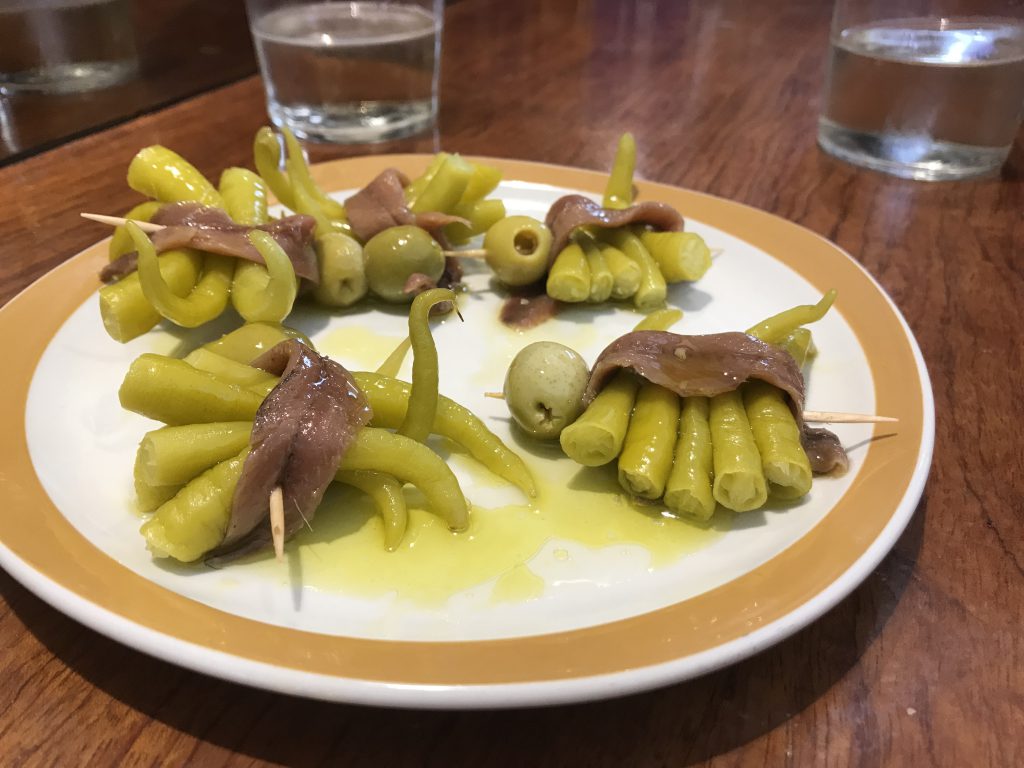 Can you tell yet that I loved the food?
Food, no matter where you go, is an expression of local culture at its finest. Pintxos, txuleta steak, fluffy cheesecake, the Gilda, fried calamari, and all the fresh farm-stand fruits are all things I will never forget about San Sebastián, Spain. It is an incredible thing to experience another place through what it values in its cuisine, and something you will not regret once you have experienced it. So if anything convinces you to study abroad, please let it be the food!! ?
Thank you for following along with this blog! I appreciate your support, and I hope you have enjoyed what you read. Hopefully you are one step closer to taking your first (or another) study abroad experience! Go for it. I'm sure you will not regret it.