About Plastics Engineering at UMass Lowell
Plastics are said to be the most versatile materials on Earth.
UMass Lowell is one of only two accredited undergraduate plastics engineering programs in the U.S. and a research-oriented graduate program.
"UMass Lowell is among the nation's leading centers for plastics technology, and its Plastics Engineering program…is helping to push new boundaries of how these versatile materials are used, produced and processed."
-The Boston Globe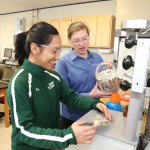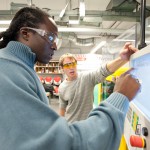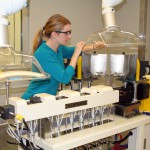 The Plastics Engineering Department at UMass Lowell is an internationally recognized leader in plastics engineering education. Founded in 1954, we offer the only ABET* accredited Plastics Engineering program in the U.S. More than 3,000 graduates are working in the plastics industry in leadership positions worldwide. Learn more.